Kids at the Orchestra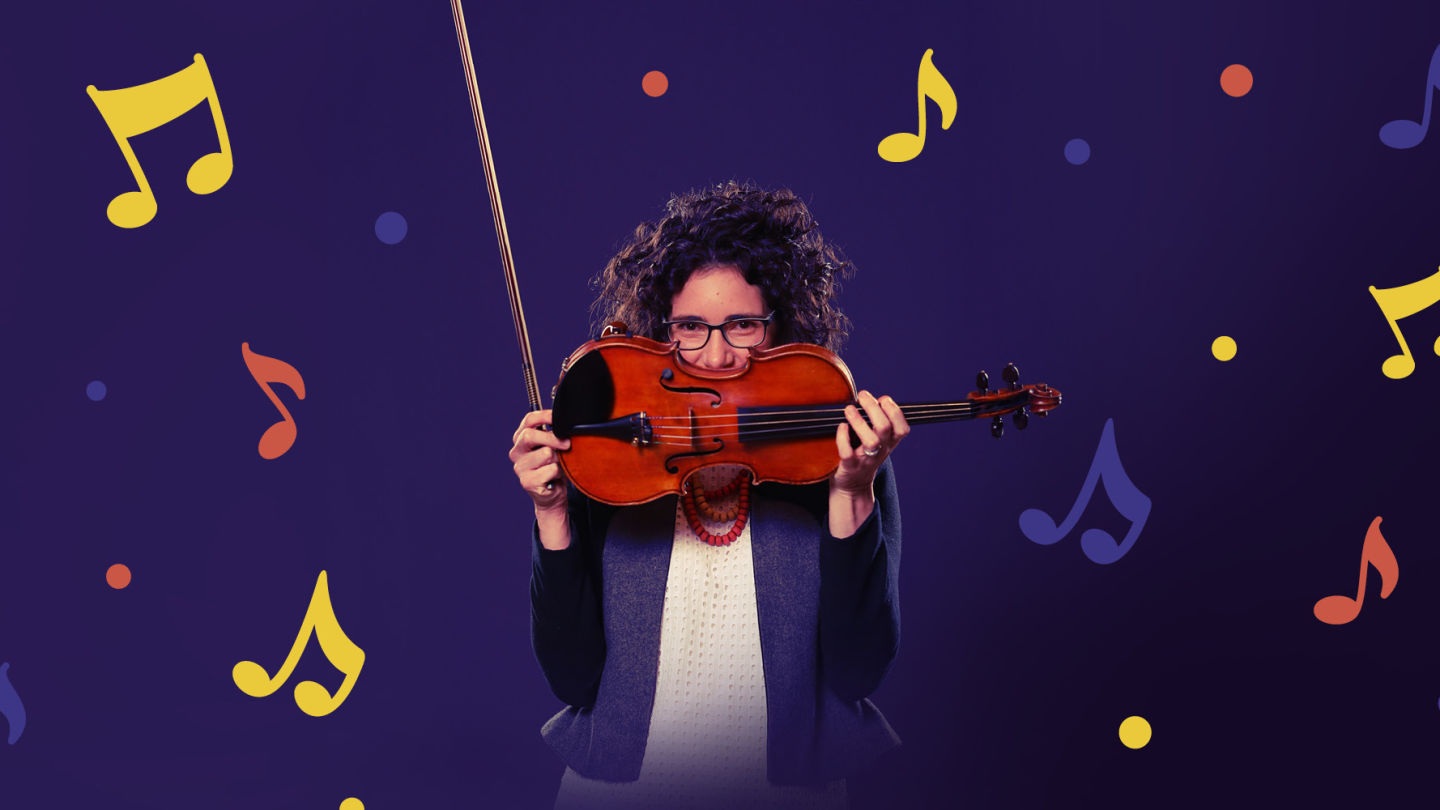 #We've introduced $20 Under 18 tickets at our Concert Hall performances!
We believe the power of live music is transformative, and we want people of all ages to be able to experience it.

We want to make it as easy as possible to bring your children, grandchildren, nephews, nieces, neighbours, and friends to experience the magic of a live concert. So what are you waiting for? Dive in!

#Look out for these family-friendly features to enhance your concert experience:
$20 Under 18 tickets!
We believe the power of live music is transformative, so we've made it as easy as possible to bring your children, grandchildren, nephews, nieces, neighbours, and friends to experience the magic of a live concert.
Free Programs
Be sure to grab a free concert program and delve into our 'Younger Ears' section. It features fun facts about the musicians performing, and includes an engaging listening guide to help you follow the music.
Personal Welcome
Be on the lookout for one of our musicians who will introduce the concert from stage and make you feel at home. They may even share their favourite part of the music, so your budding musicians can try and spot it.
Soundproof Viewing Rooms
If your young music lovers grow restless during a concert, feel free to head to one of QPAC's soundproof viewing rooms where you can enjoy the show without worrying. Ask an usher to show you where they are!
Terms & Conditions
We think our Concert Hall experiences are great for children aged between 5-18. If you'd like to share the power of live music with your kids under 5, we suggest our Family concerts. These are held in our Studio, and designed to introduce the littlest music lovers the magic of the orchestra in a more intimate setting.
What happens at a concert?
At our concerts we play music created by composers that has been written for a large group of musicians. Some of the music is really famous, and some is brand new. In the hands of a great composer, orchestral music is just like a spectacular building or a famous painting - it's the ultimate expression of human creativity.
Symphonies
Longer pieces of music for orchestra
Concertos
Music for a solo instrument and orchestra
Movie Music
The soundtrack to accompany on-screen action
Ballet and Opera
Music to accompany on-stage action
Chamber Music
Music for smaller groups of instruments
Choral Music
Music for choir and orchestra
Who performs with the Orchestra?
Every concert is led by a conductor – a highly trained musician who guides the orchestra to produce an excellent performance of the composer's music. In 2021, we have the immense privilege of having some of the greatest Australian conductors leading our musicians. Each one brings their own talent and personality to our concerts, making every Queensland Symphony Orchestra concert unique. Also, remember how we said that concertos are musical works for solo instrument and orchestra? This year we will showcase some extraordinary soloists alongside our musicians.
So what do I wear?
This one's easy – wear whatever you want! Some audience members love to dress up whilst others prefer to come casual. You'll notice our musicians dress more formally, but whatever you want to wear is fine with us!
And when do I clap?
Orchestral music is broken up into sections called movements - think of it like courses in a meal. Some people prefer to save their applause for the end of a work, whereas others like to clap after each section finishes.
How can we learn about the music?
We create a concert program for every performance which includes a map of the orchestra, a list of the musicians performing, as well as lots of information on the music being performed. Be sure to look out for our 'Younger Ears' section which will help even the littlest music lover to understand the music they will hear. If you'd like to read them in advance, you can download a PDF from our website in the week of the concert. Or, be sure to pick one up from our friendly staff at the Program Desk on Level 2 of the QPAC foyer.
Another way to learn about the music before you attend a concert is to listen to our Spotify playlist. We have created a unique playlist for every concert in our 2021 Season so you can familiarise yourself with the music before you hear it live on stage.
Visit our Spotify