Music Chair supported by:
Graeme Rosewarne and Jim O'Neill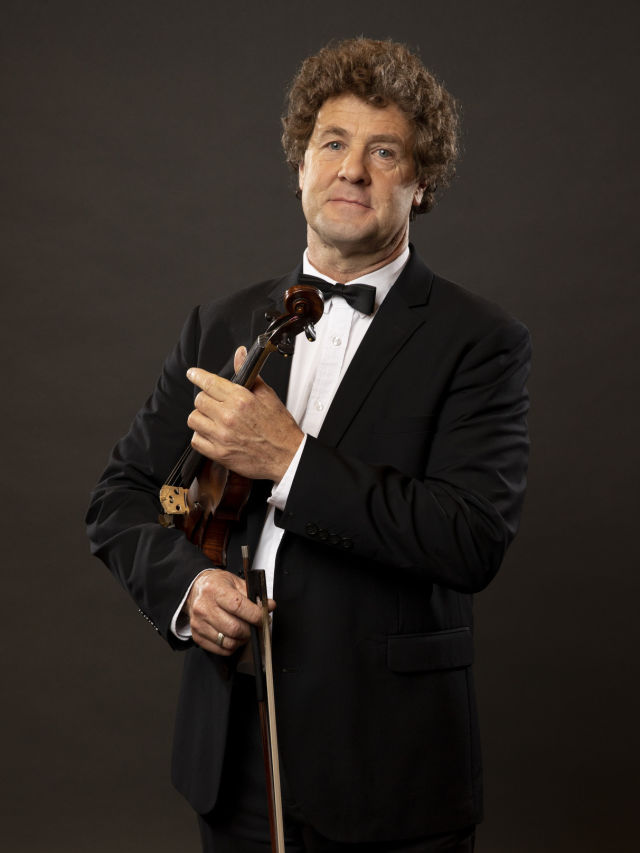 Born in England, Brynley White moved to New Zealand when he was three.
He started learning the violin in primary school and during his last year of high school he began his professional playing career, with the Christchurch Symphony Orchestra. During this time he also studied engineering and architecture at Canterbury University before switching to music under Carl Pini. He was appointed Acting Associate Concertmaster of the Auckland Philharmonia Orchestra before moving to Australia to complete his studies with John Curro at the Queensland Conservatorium of Music.
Brynley has been a member of the Queensland Philharmonic and Queensland Symphony Orchestra's since 1988. He was also a member of the cabaret ensemble 'X Collective' for many years.
Outside of music Brynley is a keen gardener and home renovator, a fanatical kite surfer, and enjoys skiing with his wife in New Zealand.