Huw Jones
Section Principal Oboe
Music Chair supported by:
Prof. Ian Gough AM and Dr Ruth Gough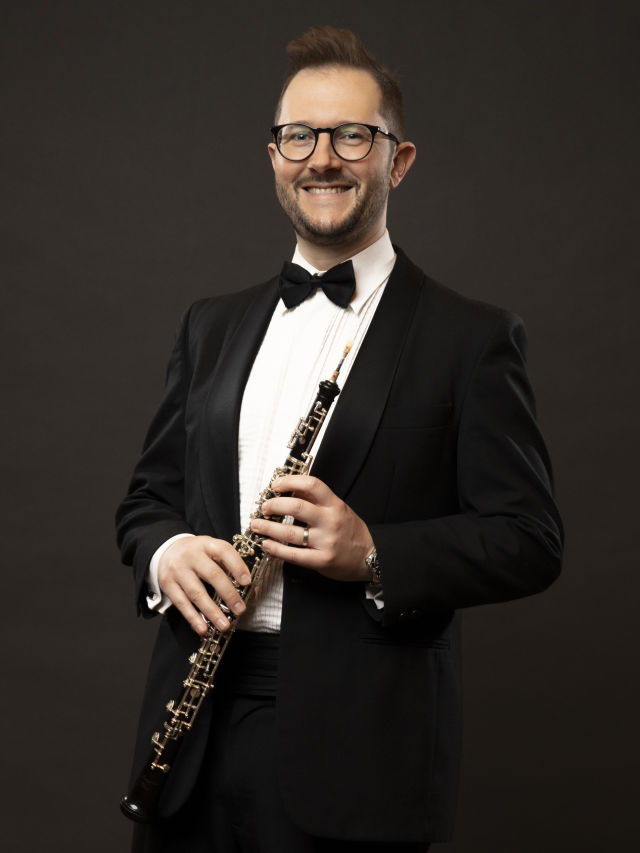 Huw Jones has appeared as an Oboist with every major symphony orchestra in Australia and New Zealand, as well as Guest Principal Oboe with the Opera Australia Orchestra, the Irish Chamber Orchestra, the Australia Chamber Orchestra, and the Australian World Orchestra.
Huw graduated from the Sydney Conservatorium of Music with First-Class Honours, and later moved to London to study at the Royal College of Music. During this time Huw also undertook trials with the Philharmonia Orchestra London, and the Irish Chamber Orchestra. In 2010, Huw moved back to Sydney where he undertook a busy freelance and teaching career, in addition to being the Director of Music at St Philip's Anglican Church, York Street.
In 2013, Huw was appointed as Section Principal Oboe of the Queensland Symphony Orchestra. Huw is also a keen chamber musician, and regularly appears with Ensemble Q at the Queensland Conservatorium, and the Australia Ensemble at the University of New South Wales. He is a faculty member of the University of Queensland School of Music and the Queensland Conservatorium Griffith University.
When not playing music, Huw enjoys spending time with his one wife, two children, and three chickens.