Music Chair supported by: Ashby Utting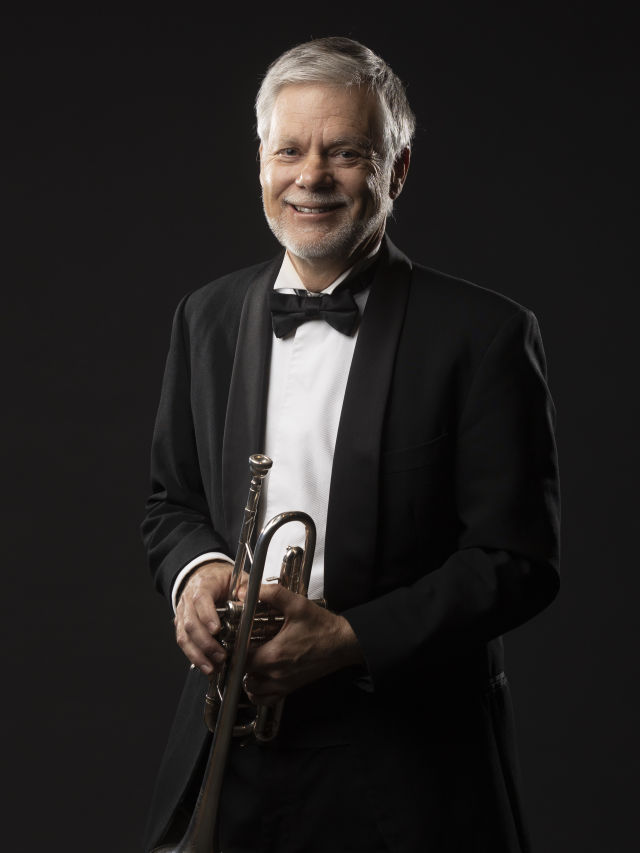 Paul Rawson has been a member of Queensland Symphony Orchestra's trumpet section since 1978.
Paul Rawson has been a member of Queensland Symphony Orchestra's trumpet section since 1978.
By the age of 11, Paul was totally dedicated to the trumpet, practicing several hours a day. At the age of 14, he was awarded a three-year instrumental tuition scholarship with the Elder Conservatorium of Music, Adelaide University. In the same year he was given position of Principal Trumpet in the University of Adelaide Orchestra.
However, there was movement afoot, musically and geographically, seeing Paul's family transfer from Adelaide to Brisbane. Upon arrival in Queensland, Paul completed his final two high school years during which time he toured with the Queensland Symphony Youth Orchestra to Switzerland and Italy in 1972 under John Curro. Paul then returned to Adelaide University and studied under Standish Roberts who, at the time, was Principal Trumpet of the Adelaide Symphony Orchestra.
As an undergraduate Paul was also a member of the Australian Youth Orchestra, which included both Asian and American tours. In 1977, he was runner-up at the International Festival of Youth Orchestras Concerto Competition and Principal Trumpet of the International Youth Orchestra in Aberdeen, as well as the national runner-up in the ABC Symphony Australia Young Performers Awards in 1978.
On completion of Paul's Honours Degree, he was appointed to Queensland Symphony Orchestra commencing 1978; the same year the company moved to its new studios in Ferry Road, West End.
Soon after commencing with Queensland Symphony Orchestra, Paul was awarded a A grade rating as an ABC soloist and has had the privilege of performing as a soloist on several occasions with both the Adelaide Symphony Orchestra and the Queensland Symphony Orchestra, in addition to ABC Radio recitals and numerous chamber music performances. Throughout his musical career, he has taught privately and with the Queensland Conservatorium, Queensland University, Toowoomba University, and National Music Camp with the Australian Youth Orchestra.
In addition to the modern orchestral trumpet, Paul has undertaken extensive study and performance of the baroque trumpet. In 1997, he fulfilled his long-held ambition to travel overseas to study Baroque Trumpet making in the handmade traditional style in Canada and Holland from the world's leading makers of the time, while furthering his studies in modern trumpet performance with several leading orchestral players of the US.
One of Paul's career highlights includes participating in around 20 of the famous Queensland Symphony Orchestra train tours, stopping at all the larger regional centres from Brisbane to Cairns over 11 days. Apart from the primary purpose of providing regional performance, these tours were an invaluable and unique bonding experience for the Queensland Symphony Orchestra. These now-legendary tours were, at the time, the longest land based annual tour undertaken by any orchestra worldwide.
Paul has many other interests including kayaking, boating, cycling and the construction and restoration of historic large steam engines.