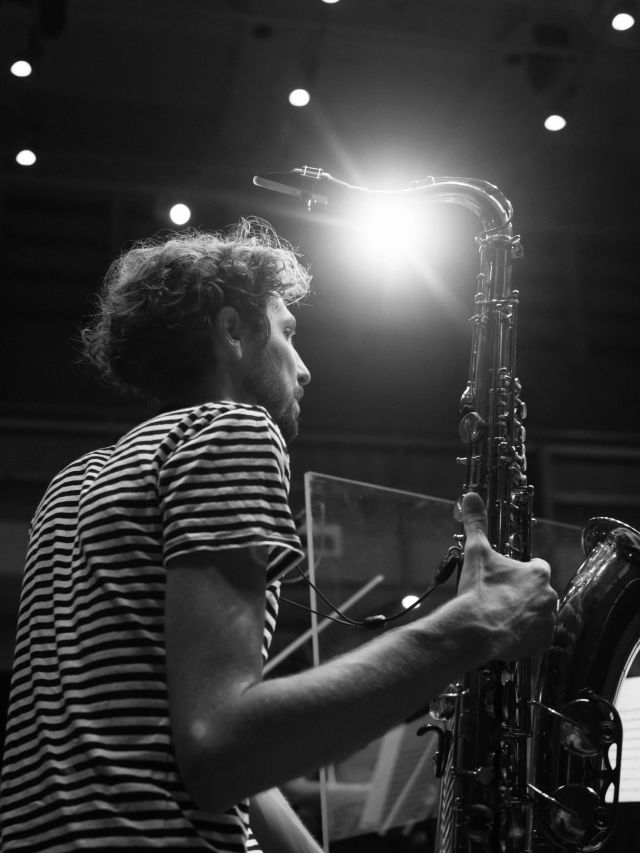 Rafael Karlen is receiving attention as a rising talent on the Australian music scene. He is active as a performer, composer and arranger in a variety of styles and is known for his rich harmonies and lyrical writing and improvising. Whether composing for string quartet, a big band or small and intimate jazz ensemble he seamlessly draws together elements from jazz and Western art music through skilful composition and tasteful improvisation.
Rafael has released two critically acclaimed albums of his original compositions and recently collaborated with renowned Australian artists Kristin Berardi and Sean Foran on a new trio album. He has toured throughout Australia several times and has also performed in Canada, England, Scotland and Sweden.
In 2009 Rafael was a finalist in the Bell Awards for both Young Australian Jazz Artist of the Year and Best Jazz Composition of the Year categories. In 2015 Rafael was awarded a prestigious Winston Churchill Fellowship to travel to USA, England, Denmark, Norway, Germany and Holland to visit and meet with many of the world's leading jazz composers/arrangers, performers and ensembles.