Music Chair supported by:
Jessica Read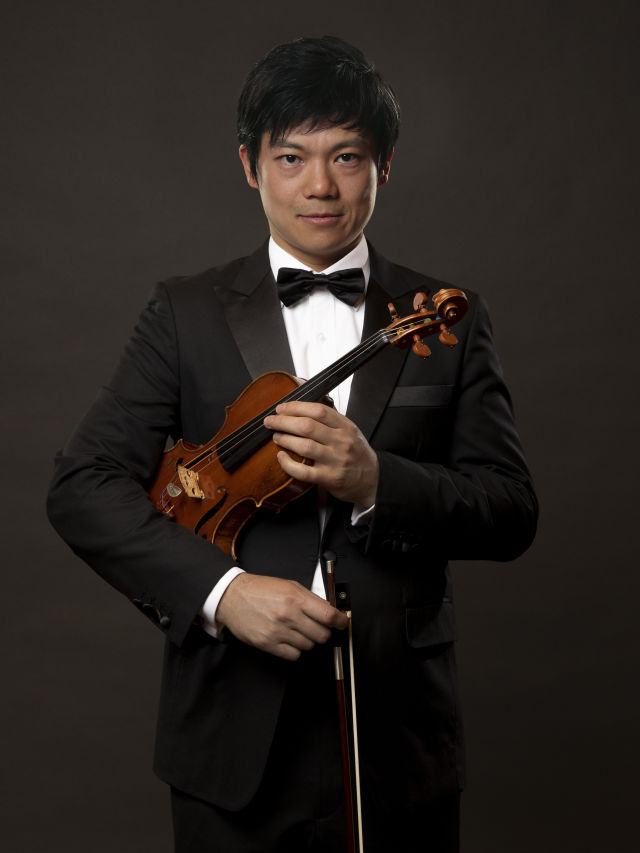 The story of Shane Chen and his musical career has some of the trademarks of many violin virtuosi, with an early start on the instrument at age five, and recitals given at the Hong Kong Academy for Performing Arts (HKAPA) at only nine.
His journey took an unexpected and interesting twist, suggesting the influence of fate played a strong hand, or perhaps more aptly, a powerful up-bow.

Shane made his debut as a soloist with the Hong Kong Medical Association Orchestra under conductor Yip Wing-sie. During his visit to HKAPA, he played for a number of professors and attracted interested from academics at Juilliard who invited him to audition. With limited experience of the western world (and not able to speak a word of English), Shane's parents reluctantly declined the offer for their son and he stayed in China to continue his violin study.
Due to a change in family circumstance and for various other reasons, Shane was without a teacher for eight years, struggling to find the right match and contemplating a completely different career path.
He moved to Melbourne in 2001 to start a commerce degree, but continued to play violin, busking in the city streets. Shane completed his Bachelor of Commerce and began working in logistics, but took a sabbatical after the birth of his second child. It was at this point that he decided to take on a part time study in music.
Despite his lapsed training, Shane still successfully auditioned for a place at ANAM in 2011 starting his training again under the renowned Australian violinist Bill Hennessy.
During the two years of study at ANAM, Shane burst onto Australia music scene through the many impressive achievements he has earned. Not only was he a finalist in the incredibly competitive ANAM concerto competition, but was also one of three string finalists in the 2012 ABC Symphony Australia Young Performers Award.
Since this time, Shane has become an extremely active chamber music player, and was a core member of both the Flinders Quartet and the Melbourne Chamber Orchestra. He has appeared as a soloist with the Adelaide, Tasmania Symphony, Melbourne Chamber orchestras and Orchestra Victoria.
Shane Chen moved to Brisbane in 2017 from Melbourne. Since then he has won an audition and became full time member with the Queensland Symphony Orchestra. In 2019, Shane won his audition for the Principal First Violin position with the Orchestra; a move which promises to be a new adventure for both Shane and his children.