Musical Mentors
Mentoring sessions with QSO musicians, tailored to the needs of your school and ensemble.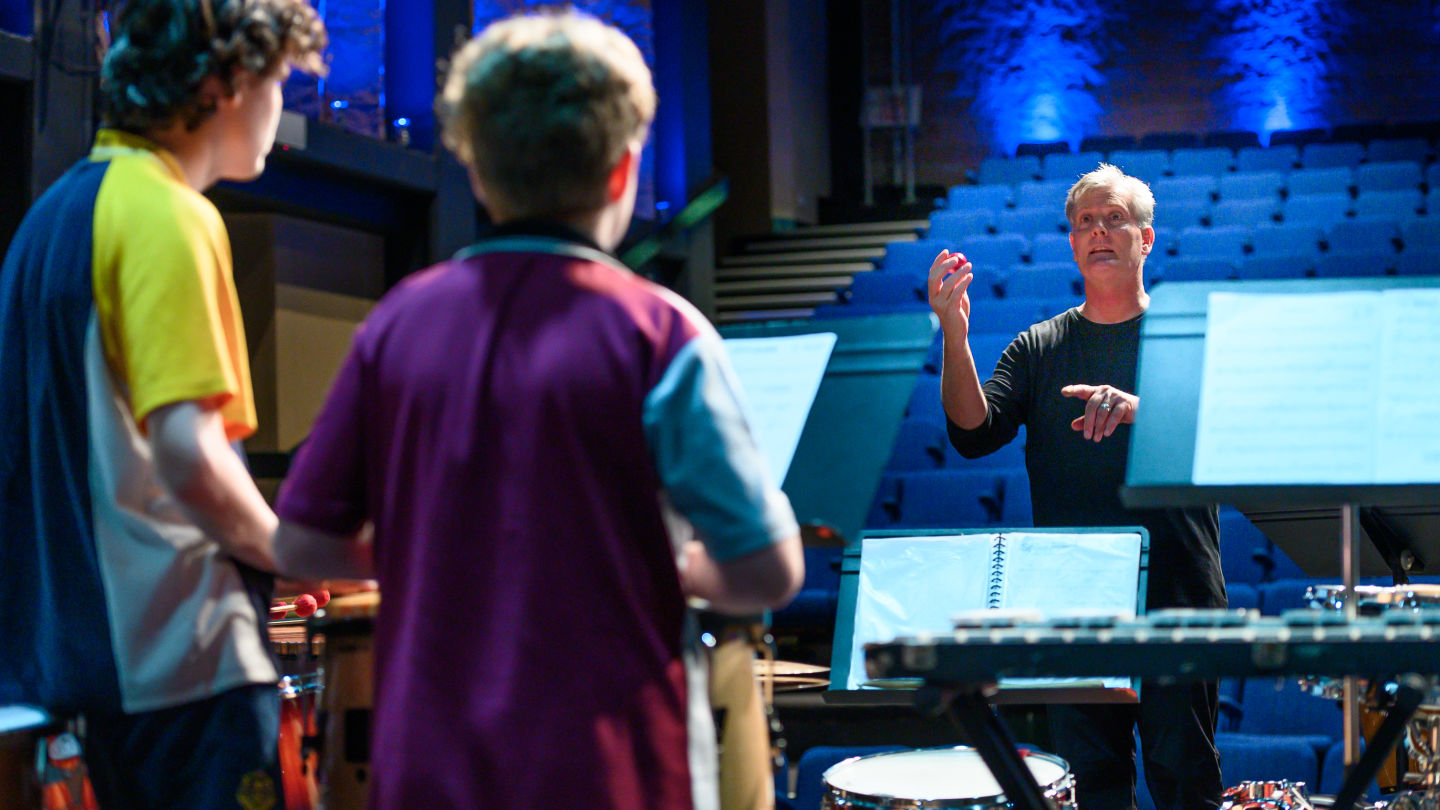 In 2022, all Queensland schools are invited to apply for a free QSO Connect School Package. As part of the package, each school will be invited to apply for a one-hour visit or online session with a QSO musician, free of charge.
Additional sessions or musicians in the same session will be available for a charge, subject to availability.
Activities will be tailored to the size and standard of your ensembles. Musicians can play alongside your students, offer advice and skill development during rehearsal, and display instrumental techniques in tutorials and masterclasses.
Mentors can attend your school or ensemble rehearsal on a single visit or across a series of visits.
Key Education Partner: Frazer Family Foundation