Roma Community in Concert
Roma Bungil Cultural Centre
57 Bungil Street, Cnr Bungil and Quintin St, Roma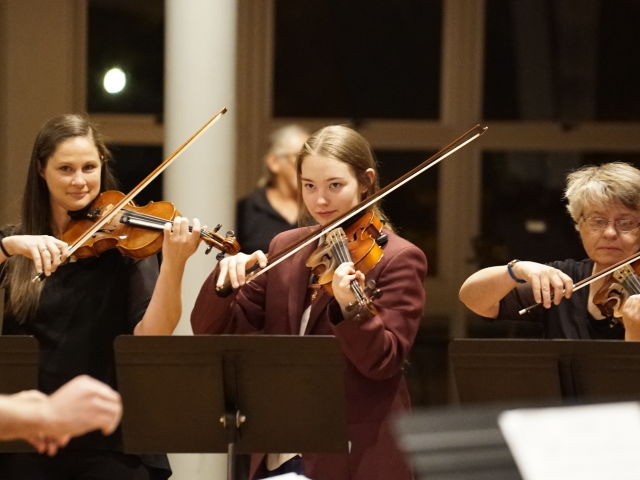 Musicians from Queensland Symphony Orchestra Connect Ensemble join with musicians from Maranoa Music, and young musicians from Roma State College, St John's Catholic School, and Wallumbilla State School, for this free community concert.
The Roma Community in Concert program celebrates the joy of music, featuring pieces by Gershwin, Bernstein, Handel, and Ravel.
This concert is presented as part of the Chinchilla Miles Roma Tara Enrichment through Music (CMRT) Initiative, an innovative partnership with Australia Pacific LNG operated by Origin Energy. 2021 is the fifth year that QSO has toured under this program.
Online registration for this event have now closed. If you would like to attend, please register in person on the night.
#Partners
Maranoa Regional Council is proud to support the Queensland Symphony Orchestra through in-kind assistance.