2022 Roma Community in Concert
Supported by Australia Pacific LNG operated by Origin Energy
Roma Bungil Cultural Centre - 57 Bungil St, Roma Q 4455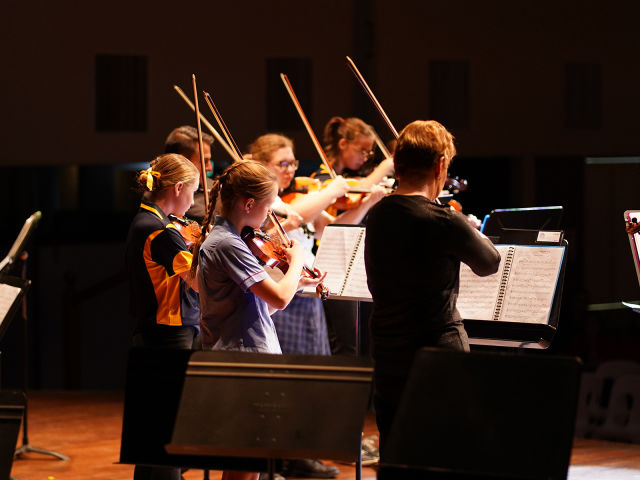 #Musicians from QSO Connect Ensemble join with musicians from Maranoa Music, Roma District Combined Schools Concert Band and Roma District Combined Schools String Orchestra for this free community concert, conducted by Dr Rob McWilliams.
This concert is presented as part of the Chinchilla Miles Roma Tara Enrichment through Music (CMRT) Initiative, an innovative partnership with Australia Pacific LNG operated by Origin Energy.
2022 is the seventh occasion that QSO has toured under this program.
No bookings required.