2022 Symphony Under the Stars - Gladstone
Supported by Australia Pacific LNG operated by ConocoPhillips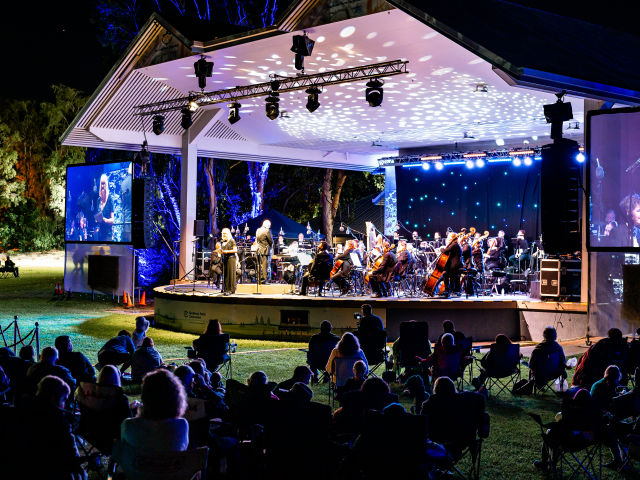 Queensland Symphony Orchestra returns to Gladstone for the tenth annual Symphony Under the Stars concert.
For all those people new to classical music that think, "I just want to hear the really famous pieces" – this concert is for you. For all those who recognise a tune when they hear it but can't quite remember what it's called – this concert is for you. And for the rest of you who know and love these favourites, you'll want to be there as well.
With the engaging conducting of Guy Noble, this is going to be a non-stop romp through the music that has thrilled audiences for decades. Superfamous is exactly what it says on the tin – excerpts from some of the most famous pieces ever written, all in one show.
Gladstone Prodigy program students will perform side-by-side with QSO musicians in this exciting performance.
Symphony Under the Stars is supported by Australian Pacific LNG operated by ConocoPhillips, Gladstone Regional Council, Gladstone Entertainment Convention Centre, and Gladstone Ports Corporation.
This event is FREE, and bookings are not required.
Residents are encouraged to take along chairs or a blanket to the family-friendly event with food and beverage vendors on site.