Backstage with our Production Coordinator
Meet Stephen Birt
Blog ·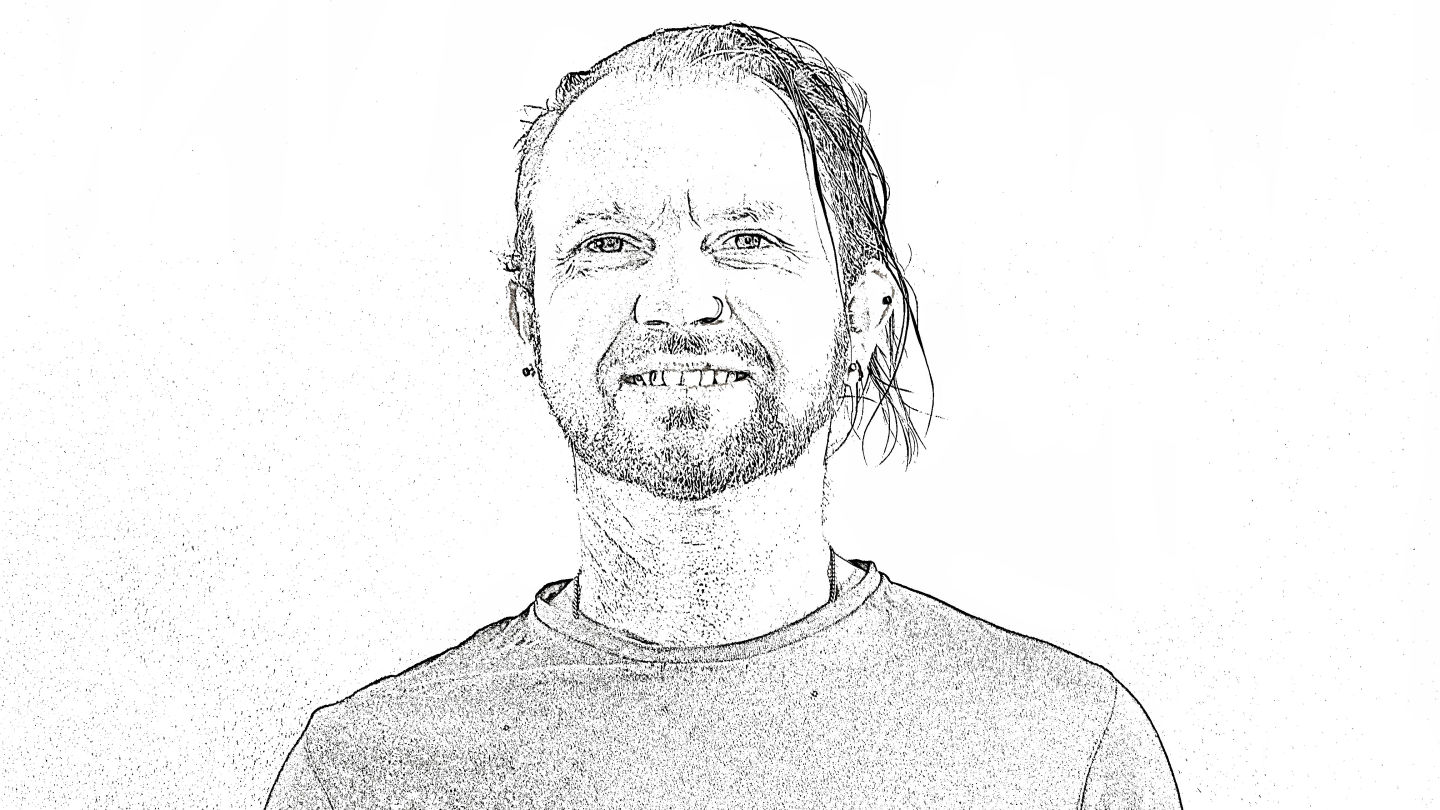 Performing the music on stage is only half the job – behind the scenes there are incredible people who make a concert what it is.
Meet Production Coordinator, Stephen Birt – drummer extraordinaire and creator of killer rock and alternative music playlists. We caught up to find out what's involved in coordinating all the moving parts for a concert, sourcing weird and wonderful instruments, and his incredible drumming career so far.
I'm Production Coordinator with Queensland Symphony Orchestra, and basically my role is to make sure that when the Orchestra hits the stage anywhere in Queensland, they have all the instruments and equipment required for them to rehearse and perform. This involves sourcing instruments, producing stage plans, organising and managing transport and crew for bump-in and bump-out, and doing actual stage moves during performances to facilitate the nuances of each piece. I'm also responsible for maintaining and servicing all our instruments and equipment.
You're the go-to guy for hiring weird and wonderful instruments the Orchestra doesn't have - tell us about that. Do you have music connections all around the world to source these instruments?
Queensland Symphony Orchestra already has access to a lot of weird and wonderful instruments, especially our Percussion Section. We generally don't have to go too much further than our own musicians if it is an instrument the Orchestra doesn't own. We have a good relationship with the other orchestras around the country as well as overseas. I recently had to organise for a Cimbasso (a brass instrument in the trombone family) to be sent from the Auckland Philharmonia Orchestra as apparently there aren't any decent ones in Australia. In my recent memory, the most challenging request would have to be a collection of bespoke Brazilian Percussion instruments that had to be sourced from South America, but luckily I wasn't in the job when that was performed!
What do you do to get everything ready for a concert?
There is a lot of behind-the-scenes work that needs to be done for us to get the Orchestra on stage. Performance Running Sheets and Orchestra Lists for each show give us the information we need to build stage plans and Loadmasters (a list of instruments and equipment), as well as production schedules and venue specific questionnaires that need to be sent to the venues. I then have to roster and run the crews for bump-ins and bump-outs, book trucks to transport all the equipment, book the ABC Dock for every show to load and unload trucks, and arrange for piano tuning to occur whenever a piano is required. There are a lot of hours spent in front of a screen and on the phone before every show.
How much does the stage plan change concert-to-concert?
Most shows adhere to a general formula, but every show and every piece is different even if only by a little bit. Some are vastly different and sometimes we have major changes between pieces within the same show. Having accurate stage plans for each piece makes it a lot easier for us changing the stage between pieces in front of a live audience.
On a typical concert, how many crew do you manage?
On a normal show for bump-ins and bump-outs I have four or five crew working with me, but for bigger shows like our Star Wars or Harry Potter live movies at the Brisbane Convention and Exhibition Centre, there would be six or seven. For onstage moves during a show there are usually four crew including my manager Peter (this is when he likes to get his hands dirty).
Do you play any instruments?
I play drums and have done for over 30 years as well as teaching for 15 years. I have toured throughout Australia in numerous bands ranging in styles from Industrial Metal to Rock, 80's electronica, alternative pop, folk, funk and blues. The most interesting gig I had was a run of shows I did on a couple of P&O Cruise ships in early 2018. It was a Hawaiian themed ukulele band doing 60's, 70's and reggae covers. I did four cruises in all, two of them out to Vanuatu and back. Currently I'm playing in a pub rock covers band and an originals folk/rock/blues/Cajun fusion band. I teach from a studio at my home. My teaching kit is electronic to keep the neighbours happy. The module is a standard trigger to sound module but the drums I made myself from cutting in half an old acoustic kit, mounting a trigger unit inside and putting mesh heads on. Looks and sounds like high end electronic kit but at a tenth of the cost.
If you could have Queensland Symphony Orchestra perform alongside your favourite band, who would it be?
Northlane (Australian Metalcore band). I would be a complete fanboy if that happened. My second choice would be Grimes – I think her music would translate well to an orchestral setting.
What are you listening to right now?
Sorry, You're Not A Winner
Enter Shikari
Alone I Stand
Killswitch Engage
My Hearts on Fire
Machinations
Pisces (Live Session)
JINJER