Backstage with our Ticketing Services Manager
Meet Liz Thomas
Blog ·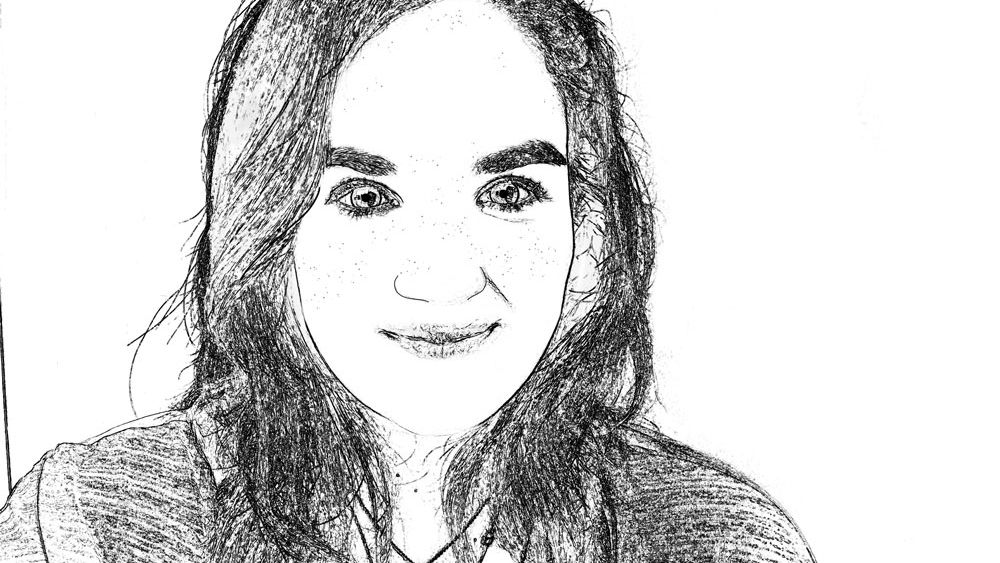 Performing the music on stage is only half the job – behind the scenes there are incredible people who make a concert what it is.
Meet our Ticketing Services Manager, Liz Thomas – Box Office extraordinaire and lover of sunsets, this hard working lady is always down for some live music or a night at the theatre. We caught up with Liz to learn what goes on behind the scenes in Box Office, her dalliance with piano, saxophone and clarinet, and her recent introduction to Beethoven.
Tell us about your role at Queensland Symphony Orchestra.
I'm the Ticketing Services Manager so I manage the team who you speak to when you call in to Queensland Symphony Orchestra. I ensure that our system is updated to allow ticket holders to book their tickets and subscriptions.
I'm relatively new to QSO – I only started in January, so I'm slowly getting to meet our ticket holders (albeit over the phone at the moment!). Most recently, I've been ensuring that we have been able to process donations and refunds for cancelled performances. A very large task which I'm proud to say as a team we achieved in an incredible time!
In a couple of months, I'll be setting up all of next year's concerts ready to go on sale. I'll then be on the phone and the desk taking bookings during the subscription period. You'll also see me on concert days manning the Box Office.
Usually our concerts have over 1,500 patrons. What's it like handling all those tickets?
It may sound like a lot, but I love it! One of my favourite parts of my role is getting to speak to people on a day-to-day basis. A lot of people opt to get their tickets delivered in the post, so these get sent off months in advance, but we also get a few who like to pick up their tickets from us so I get to greet them at Box Office on the day of the concert.
During a concert, where can we find you?
On concert days, you can find me in the Box Office. I hand out tickets, sort any last-minute bookings and reprint any forgotten tickets! I love the atmosphere that's in the foyer during the lead-up to a concert - everyone's excited to see what that evening's concert will bring.
Once I've finished up in the Box Office, you'll find me sat in the auditorium watching the concert. I'll also be around the foyer in the interval and after the show – I love the buzz everyone gets after and love listening to audience feedback.
Do you play any instruments?
I played a myriad of instruments growing up – I jumped from piano to saxophone to clarinet (my parents could probably tell you the whole list of lessons they paid for me to have!). I only completed first grade clarinet but still have it at home. I adore listening to piano music in any genre – I find it can be so relaxing and I love the versatility it has. Being Welsh, I'm also a singer – I was always in choirs growing up and moved into musical theatre in my 20s. I'm not often seen to be singing in public these days though! I've always felt a connection to music – I love how it can move you and it can have an impact on your day. I am quite often seen with goosebumps on my arms when I'm listening to live music and it's something I've learnt to embrace.
Who's your favourite composer?
I'll be honest, I'm still learning more and more about classical music. My grandparents introduced me to it at a young age, and we used to attend an annual concert at our local theatre where there was an orchestra and a male-voice choir performing together. I loved these events and always looked forward to the next one. To re-introduce myself, I've started to listen to Beethoven – I've heard a lot of music by Beethoven in the past and always enjoy it, plus with this being his 250th birthday year, it's the perfect time to listen! I also love to listen to film music composers as I love how much they can convey and set the tone in a piece of music.
When you're not at work, what are you doing?
I've got a qualification in personal training, so I always like to keep myself active and healthy. You can usually find me out for walks on the weekends, or in the gym. Saying that, I also like baking, so I've got to do something to burn off the calories in my cakes! I love watching theatrical productions, especially musical theatre, so I've often got tickets to see something. I'm also frequently contacting my friends and family back in Wales, UK – I love how technology can still keep me in contact with everyone.
What are you listening to right now?
Always Like This
Bombay Bicycle Club
Manhattan
Ella Fitzgerald
Waiting on the World to Change
John Mayer
Love Someone
Lukas Graham
Come Fly with Me
Frank Sinatra
Nuvole Bianche
Ludovico Einaudi
Piano Concerto No.5 in E flat major Op.73
Beethoven
Loco in Acapulco
The Four Tops
(Sittin' On) The Dock of the Bay
Otis Redding
Hit the Road Jack
Ray Charles
Hafan Gobaith
Bryn Terfel
You Can Call Me Al
Paul Simon