It's happening - Birds of Tokyo to perform with Queensland Symphony Orchestra in February 2021
Friday 12 + Saturday 13 February 2021
Concert Hall at QPAC
Media Release ·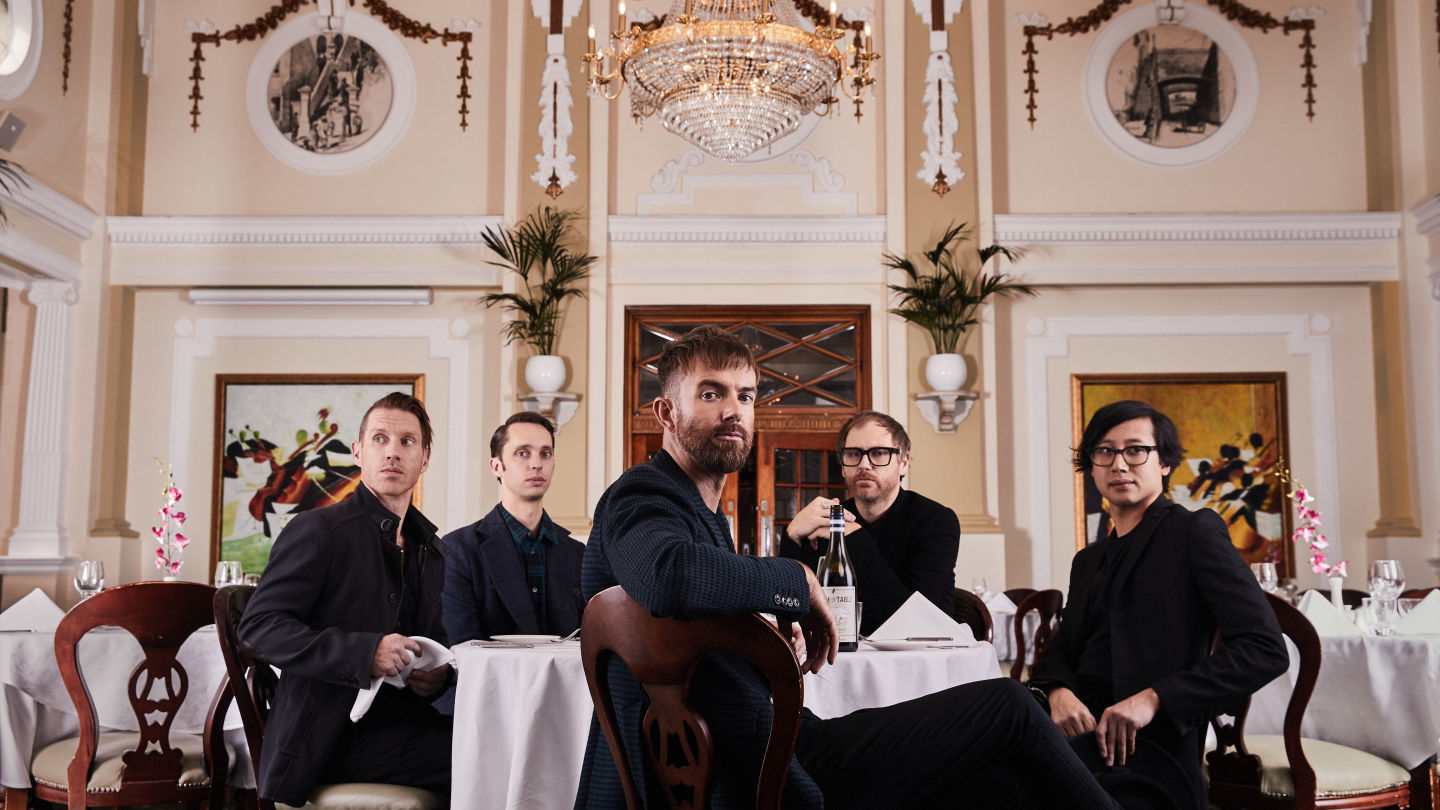 This may just be THE real-life music event everyone needs: Australia's most successful contemporary rock band Birds of Tokyo performing with the mighty Queensland Symphony Orchestra over not one, but two nights.
To mark the release of Birds of Tokyo's brand-new string-laden album, Human Design, two special concerts will be performed with Queensland Symphony Orchestra. The shows will take place at the Concert Hall at QPAC in Brisbane in February, joining a handful of concerts the band is performing around the country with some of Australia's most prestigious symphony orchestras.

Over the two nights in Brisbane, the five-piece band will be joined by the 50 members of Queensland Symphony Orchestra for an evening that showcases brand new music as well as reinterpretations of signature Birds of Tokyo classics. Appropriately, the tour will commence in Perth, where the band was founded over 15 years ago before heading east.
Tickets are on sale at 10am on Friday 1 May at qso.com.au.
This announcement also coincides with the band performing as part of a unique TV concert called "Music From The Home Front – For The Fight Against Covid-19". The event will air live on Saturday 25 April from 7.30pm AEST on the Nine Network and they will join artists such as Paul Kelly, Missy Higgins, Jimmy Barnes, Courtney Barnett, and Kevin Parker from Tame Impala.
Birds of Tokyo have had 11 singles make Triple J's prestigious "Hottest 100". They have won APRA's song writing award for "Rock Work of the Year" an extraordinary five times since 2012 and are again nominated for two APRA awards this year.
Friday 24 April at 8am:
Human Design by Birds of Tokyo releases nationally
Monday 27 April at 10am:
Pre-sale of tickets to Birds of Tokyo with Queensland Symphony Orchestra via QSO and Birds of Tokyo subscribers
Friday 1 May at 10am:
Tickets on sale at qso.com.au
Friday 12 and Saturday 13 February 2021:
Birds of Tokyo with Queensland Symphony Orchestra
Formed in Perth back in 2004, Birds of Tokyo have grown from independent roots to become one of Australia's most popular contemporary rock bands. Songs like "Plans", "Lanterns", "This Fire", "Anchor" and "I'd Go With You Anywhere" have all been top 10 airplay hits and have lead to appearances at every major festival in this country including Falls, Splendour In The Grass and Groovin' The Moo, as well as headlining slots at the AFL Grand Final and NRL's flagship State of Origin game.
Over the years the band has had eleven separate songs make Triple J's "Hottest 100" including breakthrough hit "Plans" which ranked #4 on the 2010 countdown. "Plans" was taken from Birds of Tokyo's self-titled third studio album, which went double platinum and spent over eight months in the ARIA top 20. The eponymous release received the ARIA Award for Best Rock Album.
Subsequent records have helped the band carve a singular career for more than a decade, including 2012's March Fires, which debuted at #1 on the ARIA Album Chart and produced triple-platinum radio hit "Lanterns", gold-certified EP Anchor (2015) and 2016's top #3-peaking album BRACE.
More than seventy Birds of Tokyo songs have featured on Triple J, making them one of the station's three most played artists of this millennium. The band are also the only artist in history to win "Rock Work Of The Year" on five separate occasions at the prestigious APRA Awards.
Most recently, after enjoying a run of four hit singles, Birds of Tokyo have now bundled all these songs plus seven more onto a new album called Human Design. The lyrics on the record share a strong thread because they were largely inspired by a tumultuous period in the personal life of frontman Ian Kenny. He dealt with his marriage breakup directly in the radio smash "The Greatest Mistakes" plus the ARIA Song of the Year Award nominated "Good Lord", while the anthemic "Unbreakable" provided a different perspective on the same dire situation. Early 2020's celebratory top 3 iTunes success "Two Of Us" ushered in the next chapter of his story.