Lights On: QSO + Tom Thum at the Brisbane Powerhouse
Tickets now sold out!
Media Release ·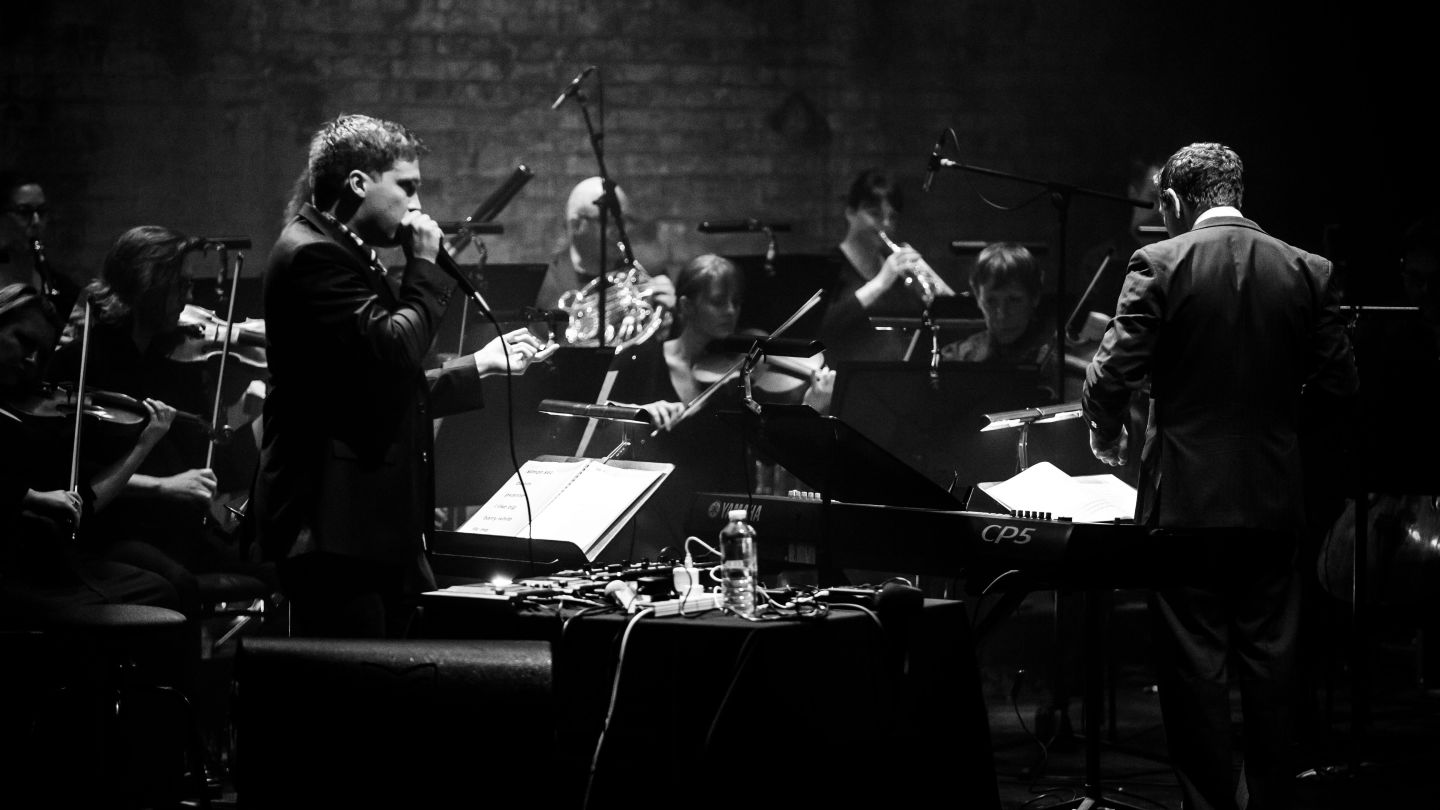 Live music is back and Queensland's most acclaimed sound makers are going to prove it.
In an announcement sure to bring joy to music lovers everywhere, internationally acclaimed beatboxer Tom Thum will perform with Queensland Symphony Orchestra (QSO) under the baton of Gordon Hamilton over two nights at the Brisbane Powerhouse as part of the Lights On re-emergence series.

Lights On: QSO + Tom Thum will take place on Friday 21 and Saturday 22 August.
"We invite music lovers to join world-renowned beatboxer Tom Thum and classical powerhouse Gordon Hamilton as, together with Queensland Symphony Orchestra, they perform their genre defining symphony, 'Thum Prints'", said Queensland Symphony Orchestra Chief Executive Craig Whitehead. "What a ground-breaking way to bring back live music and see our QSO together again under the spotlight."
Comprising mainly of original compositions written by Tom and Gordon, the show will be a musical watershed of jazz, hip-hop and off-the-wall experimental sounds, bridged by comedic interludes, short bursts of pastiche and reinterpretations of symphonic classics.
Brisbane Powerhouse Artistic Director Kris Stewart said Lights On at Brisbane Powerhouse will create a COVID-19 safe space for peace of mind that will connect audiences and performers, while ensuring social distancing.
"Lights On at Brisbane Powerhouse will delight audiences with a creatively curated series of bespoke shows for an intimate gathering of around 100 theatre-goers. The cabaret-style setting will provide the perfect platform to enjoy this incredible collocation between Tom Thum and QSO," he said. "It's about emergence; it's about reminding ourselves what we mean to each other and remembering the value of art and artists."
Lights On at Brisbane Powerhouse is supported by the Queensland Government through Arts Queensland.