Queensland Symphony Orchestra to perform at the 2020 AFL Grand Final
Media Release ·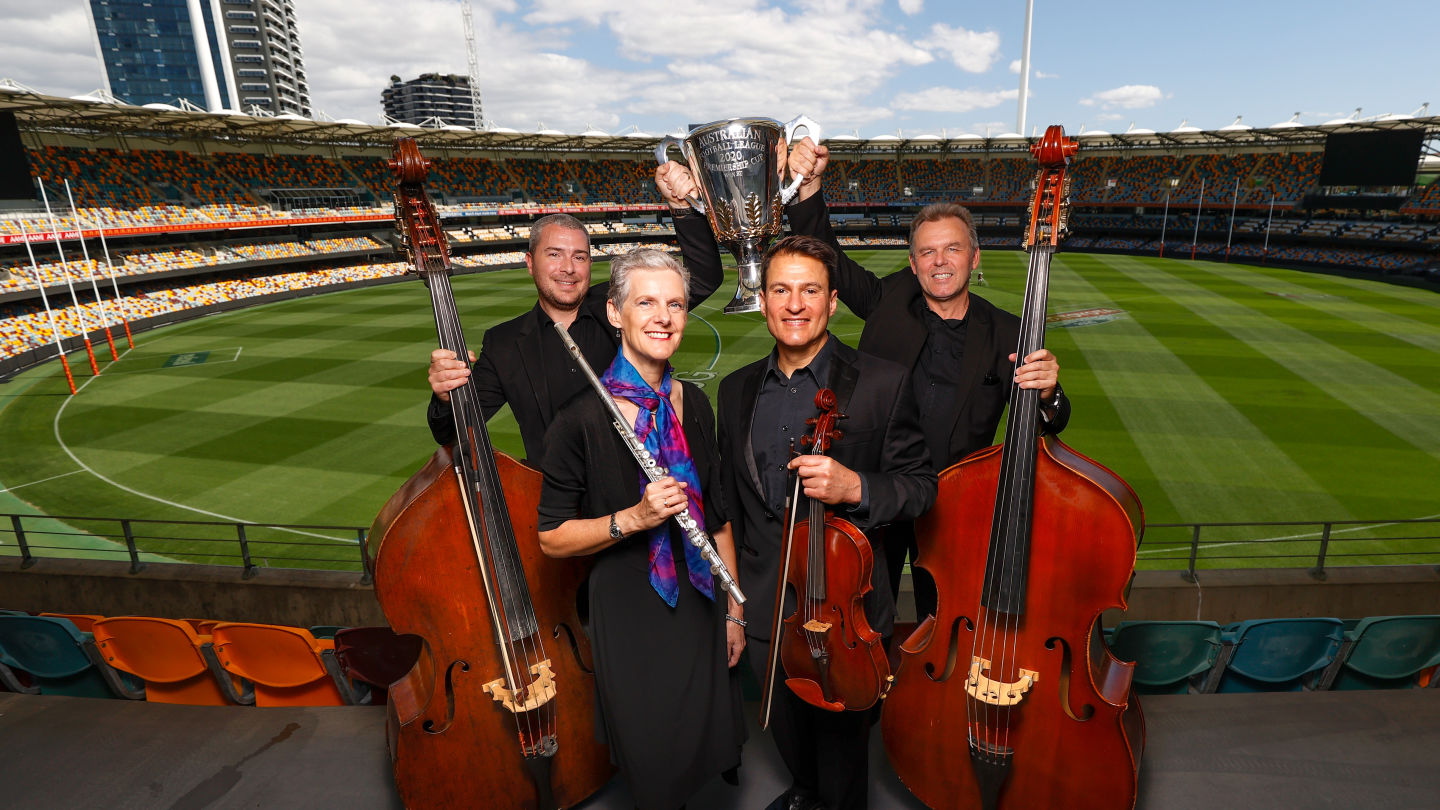 Photo credit: AFL Media/Michael Willson
It's official! The acclaimed Queensland Symphony Orchestra (QSO) will perform at the 2020 AFL Grand Final on Saturday 24 October, delivering a musical experience never seen at the Gabba before.
"This is incredibly exciting news for QSO, and for Queensland. The AFL Grand Final is one of the great international sporting events and Queensland Symphony Orchestra is delighted that its world class musicians will be a featured performer. It is also fitting that Queensland's orchestra participates in what will be a line-in-the-sand event for Queensland; this is a moment for the state to shine, and for the mighty sound of our Orchestra to resound around the Gabba and to the millions that watch this event live," said Queensland Symphony Orchestra Chair Chris Freeman.
Chris Freeman said music and sport belonged together.
"One of the bright things to emerge from 2020 has been seeing Queensland become the home of the AFL. Fans of music and sport know there is an age-old relationship between the two, and we are thrilled to be part of one of Australia's greatest sporting events of the year. Bravo Queensland!"

Queensland Symphony Orchestra has never performed at the Gabba before. However, QSO is no stranger to the sounds of the AFL. Recently the Orchestra released their incredible rendition of both the Brisbane Lions and Gold Coast SUNS anthems. The online release of both anthems marked the Round 16 QClash between the two teams at the Gabba. Filmed and edited over a few days, the orchestral anthems feature 21 musicians from QSO, standing proudly on Brisbanes iconic Kangaroo Point Cliffs. The Orchestra commissioned the new arrangements, which were recorded under the baton of emerging conductor Stefanie Smith. It was the first time that QSO performed an AFL anthem.