Queensland Symphony Orchestra to perform in Gladstone
Media Release ·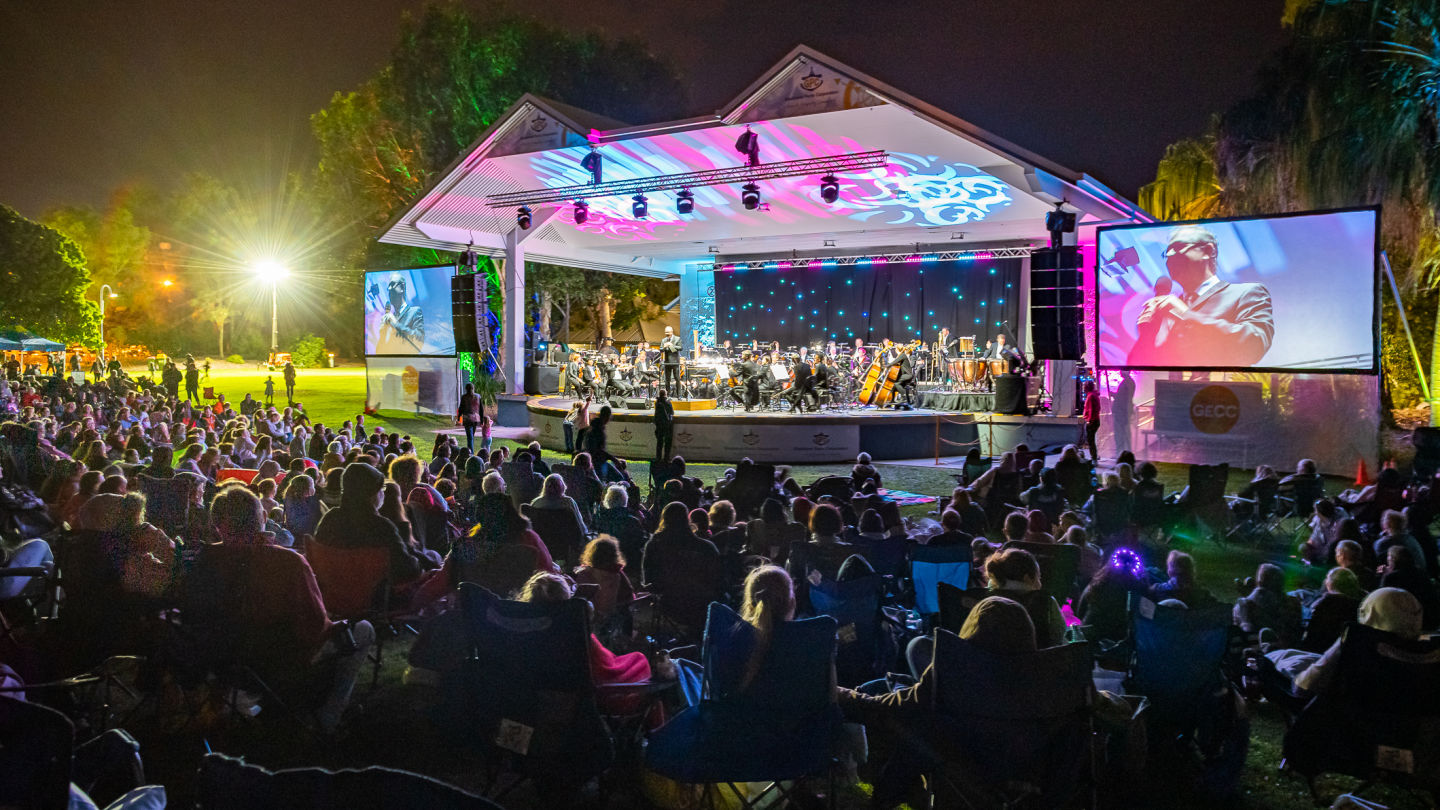 Queensland Symphony Orchestra will return to Gladstone for the eighth consecutive year for the much-loved Symphony Under the Stars community event.
For the first time, two concerts will be held in Gladstone's picturesque Marina on Thursday 24 and Friday 25 September 2020 at 7pm.
Symphony Under the Stars is a free event and is presented by Gladstone Regional Council and Australia Pacific LNG Pacific operated by ConocoPhillips.
The spectacular event is part of the Gladstone Enrichment through Music (GEM) initiative, which since the beginning in 2012, has seen the Orchestra perform to almost 60,000 people across 107 concerts.
Fifty-nine musicians will take the trip north of Gladstone for the two performances.
The program features a captivating movie music repertoire, with works from blockbusters such as Star Wars, Harry Potter, E.T., and Cinema Paradiso under the baton of conductor Dane Lam.
While the event is free, bookings are essential, and must be made via Gladstone Entertainment Convention Centre's website.
Queensland Symphony Orchestra Chief Executive Craig Whitehead said that for 73 years Queensland Symphony Orchestra (QSO) has brought music to the people of Queensland; whether it be in the majestic Concert Hall in Brisbane, under the stars at Gladstone, onstage at HOTA, in the Empire Theatre in Toowoomba or in classrooms and town halls from Miles to Cairns and in between.
"This is the charter of Queensland Symphony Orchestra – it is an Orchestra named for the entire state, and now more than ever, it is an Orchestra for Everyone. Our musicians can't wait to travel north and perform in the stunning Gladstone Marina."
ConocoPhillips Manager Communities and Sustainable Development Rob Gibb said there couldn't be a better time to share this iconic event with the Gladstone community than at this time in 2020.
"The Gladstone community, like all others, is managing the economic and social impacts of a global pandemic that has restricted live events for most of this year. Having the opportunity to responsibly present this event with the Gladstone Regional Council and Gladstone Ports Corporation Limited is a meaningful way to lift the spirit of the community during a very tough year," he said.
The Orchestra has produced a recorded mini-concert introducing the instruments of an orchestra to compliment the annual primary schools program in Gladstone. Small touring ensembles of strings and brass instruments will present face-to-face concerts in Gladstone primary schools later this year.
Symphony Under the Stars was nominated in the 2019 Gladstone Best in Business Awards in the events category. The Gladstone Enrichment through Music (GEM) initiative was also nominated as a finalist for the 2019 Art Music Awards - Award for Excellence in a Regional Area.
Symphony Under the Stars is supported by Australia Pacific LNG operated by ConocoPhillips, Gladstone Regional Council, Gladstone Entertainment Convention Centre, and Gladstone Port Corporation.
Book Now