We are truly proud to be an Orchestra that delights audiences in our cities and the regions, delivers education programs to inspire and nurture the next generation of Queenslanders and shares the joy of music with our communities.
This festive season, we need joy more than ever. We can create it through the transformative power of music, and your support.
Please consider giving a gift to support QSO so we can continue to share music that elevates, moves and inspires.
Your gift will form part of a proud and treasured history that is helping to build Queensland's future.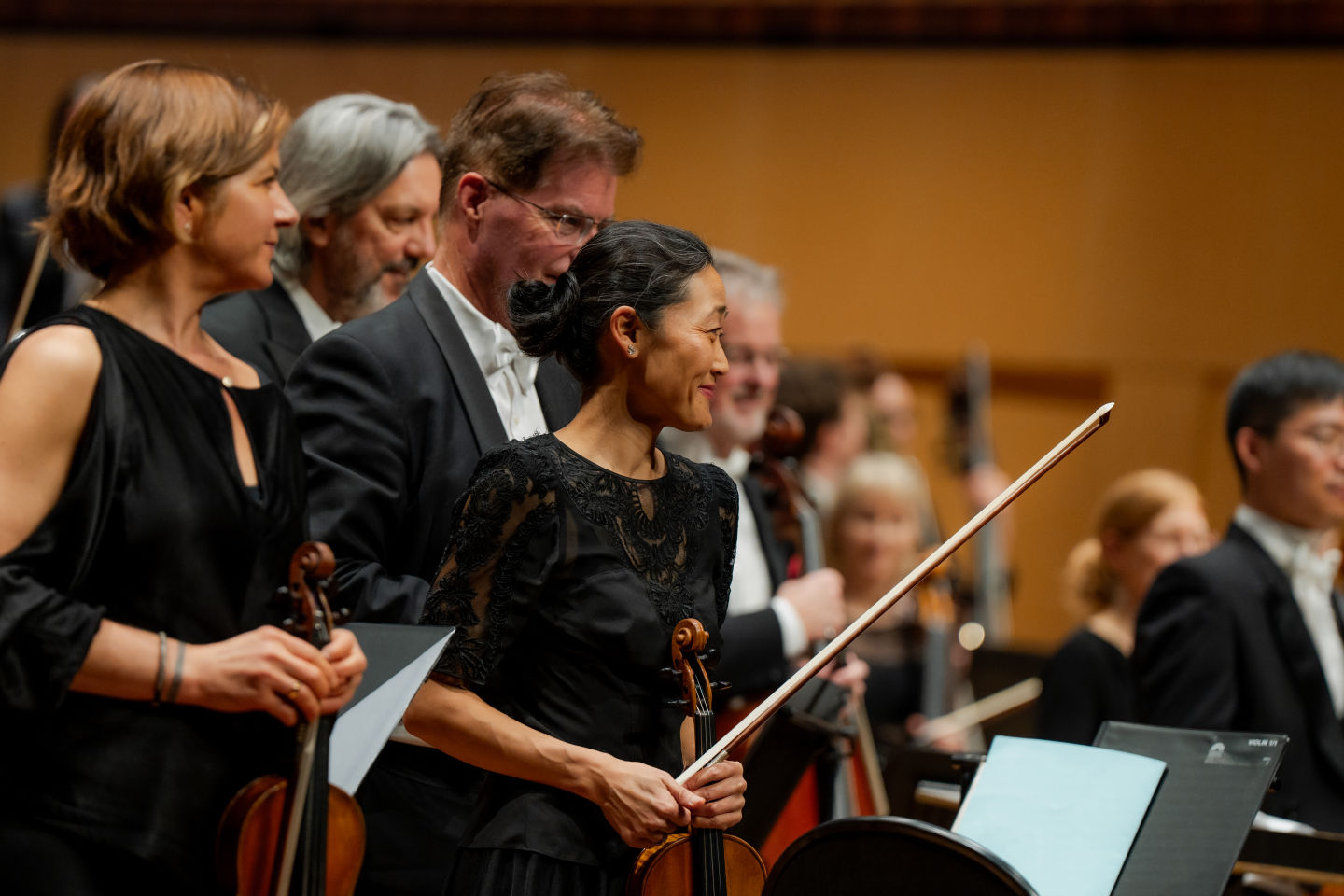 "I love QSO because of what we bring to the Queensland community. It's a privilege and an honour to be part of an arts organisation and to share our deepest love of music to all over Queensland."
Natsuko Yoshimoto, Concertmaster

#Here are some of our most joyful moments of 2023.
Symphony Under the Stars Roma Street Parklands
Chinchilla Miles Roma Tara tour