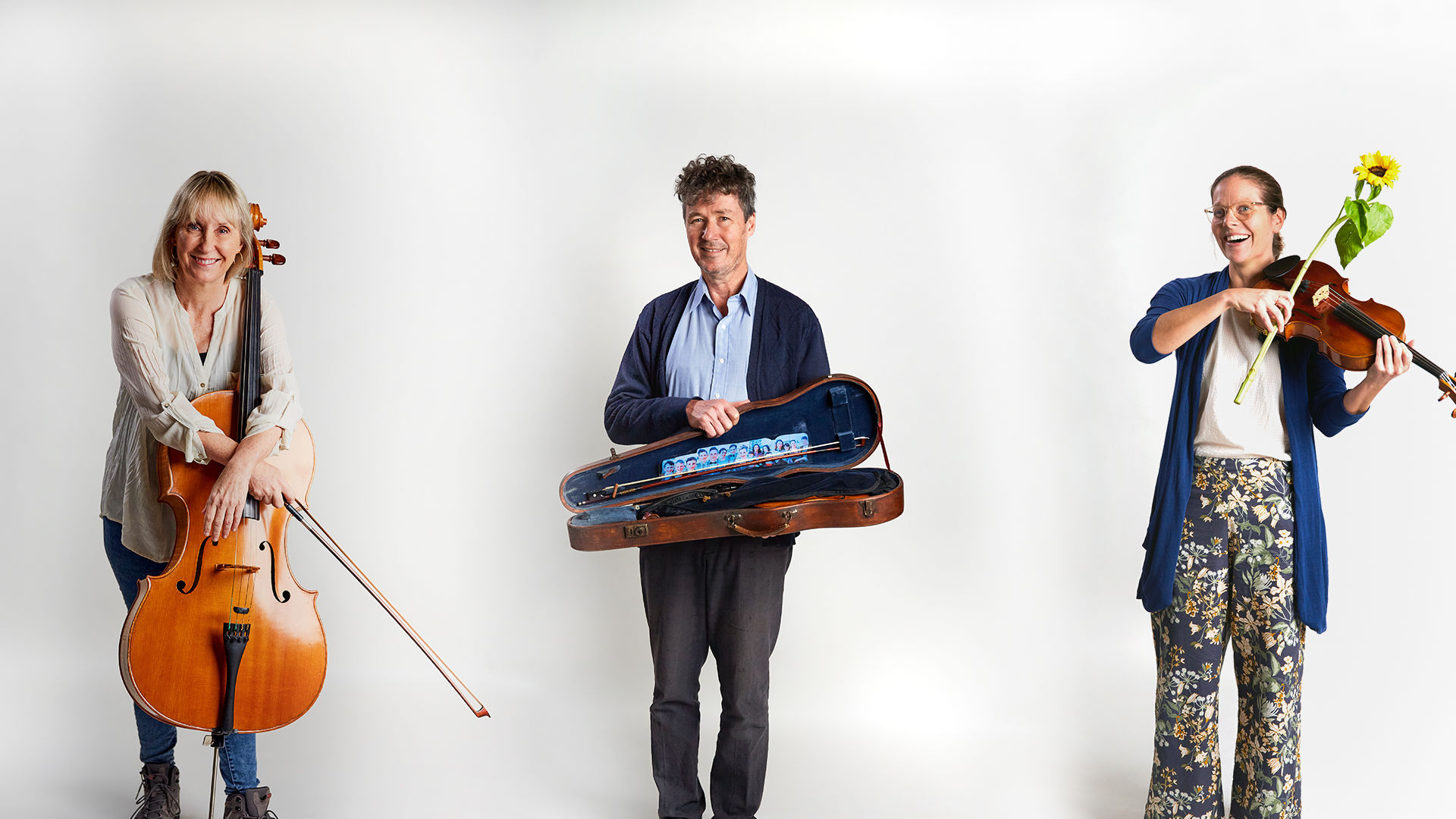 #This year, we're celebrating you - our patrons, our supporters and our champions.
It's been another challenging and very rewarding year. We have overcome some extraordinary obstacles and even reinvented the way we do business – we had to, we did it together and we survived because of you.
Thank you for your encouragement, advice and support – this is what gets all of us through the hard times and helps us build a resilient organisation for the future.
Please donate generously to help us continue to bring the power of music to life.
We're celebrating you!
"When we consider your support, we are quite overwhelmed with gratitude and touched by your selflessness. In turn, we want to ensure that everyone benefits from our activities and performances!"
Warwick Adeney, Concertmaster
"We cherish the profound relationships we have with you, our supporters, subscribers and friends – without you we would not be here. In between playing the cello and bushwalking, I would like to take the time to say a huge thank you."
Kathryn Close, Cello | Adventurer
"The power of being together in the Concert Hall, sharing in the sound that fills it and seeing your beautiful upturned faces, is an absolute gift."
Charlotte Burbrook de Vere, Viola | Urban Horticulturist
Queensland Symphony Orchestra Pty Ltd (ABN 97 094 916 444)

The Queensland Symphony Orchestra Fund is a tax-deductible fund listed on the Australian Government's Register of Cultural Organisations maintained under Subdivision 30-B of the Income Tax Assessment Act 1997.