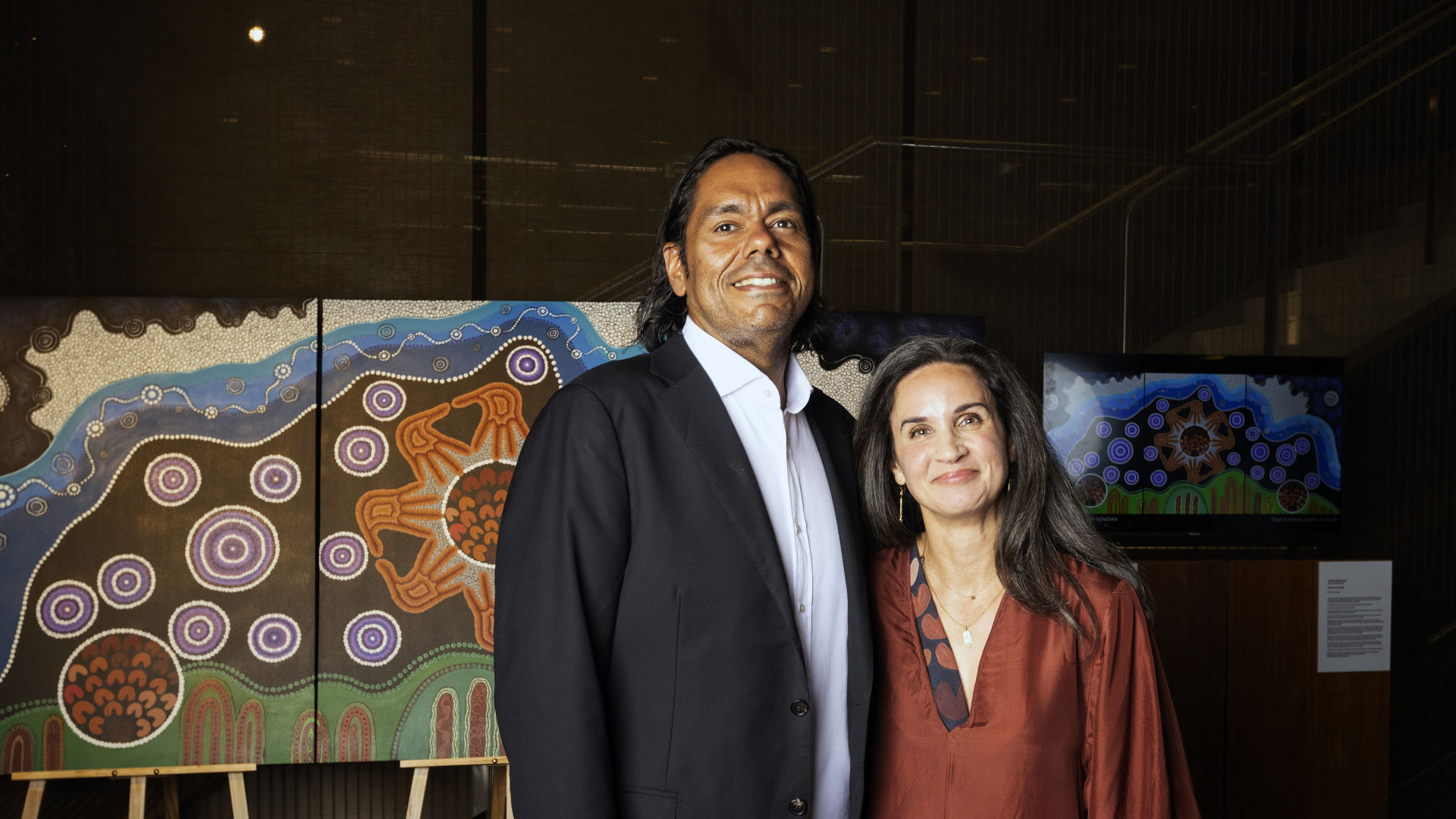 Queensland Symphony Orchestra respectfully acknowledges the Traditional Owners and Custodians of the land on which the Orchestra works, plays, and creates music, and we pay our respects to Elders past, present and emerging.
Queensland Symphony Orchestra occupies a unique place in the cultural landscape of Queensland, and more broadly as one of the five state symphony orchestras in Australia. Because of this leadership role in the arts, and because culture is at the core of who we are, QSO finds a natural alignment and significance in First Nations cultures.
Launched in March 2022, our Reconciliation Action Plan is one component of our contribution to reconciliation. Discover more about Queensland Symphony Orchestra commitment to reconciliation, led by our Board, CEO Yarmila Alfonzetti, and our Reconciliation Working Group, by reading our Reconciliation Action Plan below.
In November 2022, QSO was thrilled to welcome artist and musician, Jeremy Donovan for a week-long residency at our home in South Bank to paint the essence of the Orchestra, its people and our place in beautiful Meanjin/Brisbane. The work was inspired by Jeremy's interactions with our team and our collective ideas and stories. Listen to him as he unveils the process and the experience of bringing this work to life.

Above: William Barton & Yarmila Alfonzetti (QSO Chief Executive) standing in front of painting Who We Are (2022) by Jeremy Donovan.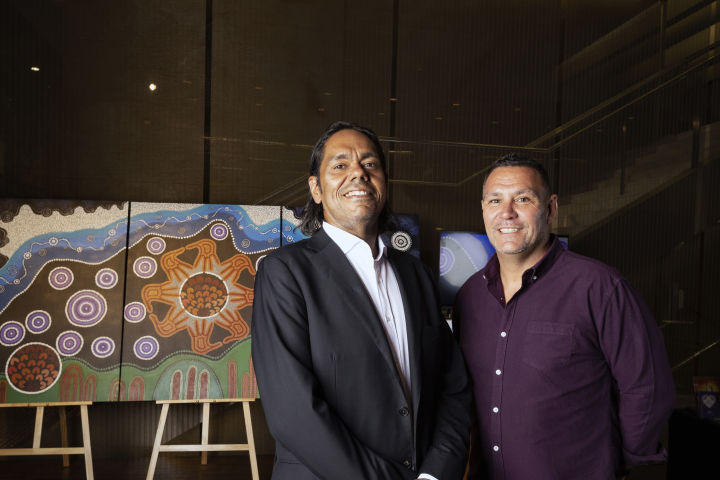 William Barton ( Didgeridoo) & Jeremy Donovan ( Artist )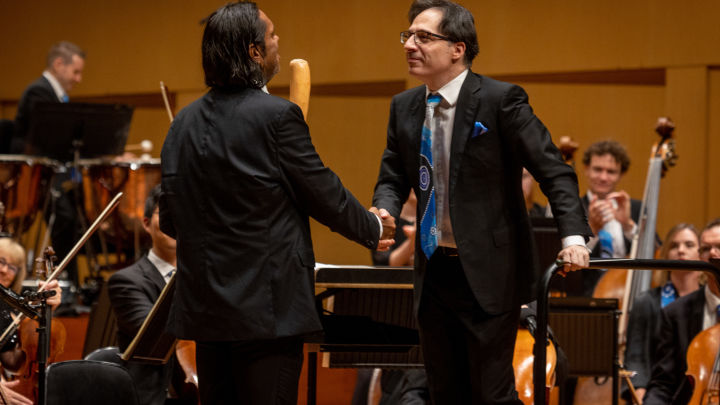 William Barton ( Didgeridoo) & Umberto Clerici ( Chief Conductor )
Ode to Joy concerts February 2023