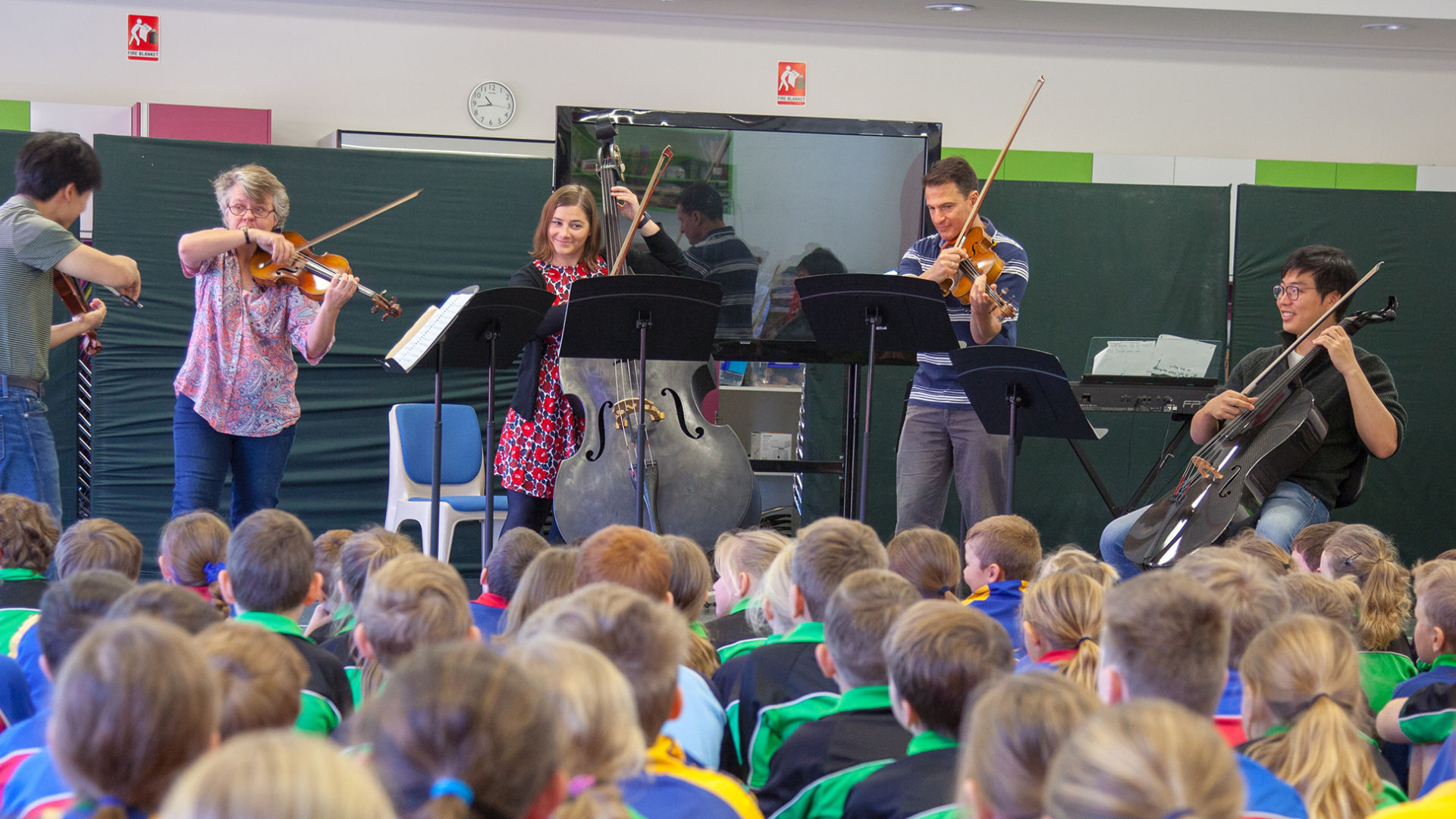 Education & Community
QSO Connect
#Entertain. Inspire. Educate.
During times of upheaval, music can inspire us and connect us to those in our communities and beyond. In 2021, it's our mission to engage with even more children, school students, and regional and remote communities in Queensland. We want to ensure that everybody has the opportunity to be involved with music, whether it be through learning, listening, performing, or composing.

QSO Connect is our exciting education and community program comprising live events and activities, interactive online engagement, and digital learning resources.

Our QSO Connect School Package is offered to all schools in Queensland, and includes free access to our digital concerts and learning resources, as well as mentorship opportunities with QSO musicians.
Key Education Partner: Frazer Family Foundation
Tim Fairfax Family Foundation provides capacity support for Queensland Symphony Orchestra's Community Engagement and Education to ensure they can continue to engage rural, regional, and remote communities.
#Stay in touch
Be informed about Queensland Symphony Orchestra Education and Community activities and news.

Please contact me: