#Discover
For those beginning their music journey. An opportunity to discover the instruments of the orchestra and delve deeper into the world of music. Prep-Year 6 recommended.

#Explore
For those with a developing knowledge of musical concepts. Experience orchestral favourites and expand musical knowledge. Years 7-12 recommended.
#Engage
Concerts and programs for students in Years 7-12 with an advanced level of music knowledge who are looking for enrichment opportunities and to collaborate with the Orchestra.
15 June 2024 - Final Presentation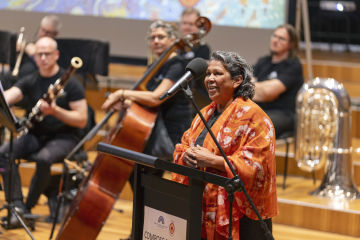 #2024 Regional & South East Queensland Concerts
In 2024, we are also travelling to Townsville, Roma, Toowoomba, Chinchilla, the Sunshine Coast, Miles, Redlands, Tara, the Gold Coast and more!