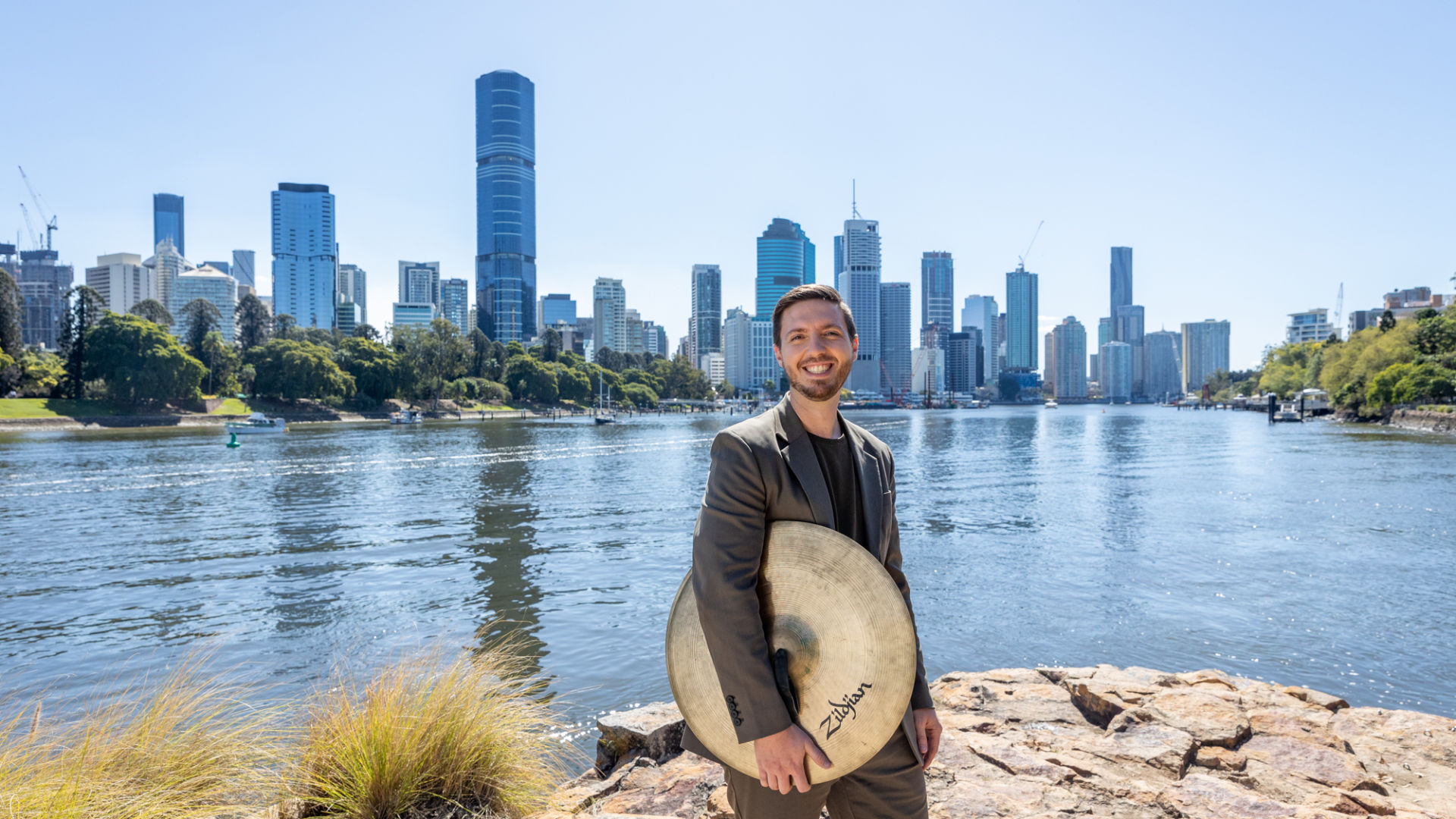 #Sounds Like Queensland
Here at Queensland Symphony Orchestra, we're for great music.
Music that evokes memories and inspires hope.
Music that soothes, comforts, and heals.
Music that makes your jaw drop, your heart race, and your spine tingle.
Every year we tour our great state sharing music with Queenslanders.
This season we've captured our musicians exploring some of the beaches,rainforests and outback landscapes that we collectively call home.

Discover 2024 Season
#Our Story • Your Story
Queensland's orchestral history dates back to 1871, when violinist R.T. Jefferies arrived in Brisbane with a passion for sharing the exhilaration of live symphonic music.
However, it wasn't until 1947 that Queensland established its own, and Australia's second, professional symphony orchestra, which was the result of a partnership between the Australian Broadcasting Commission, the Queensland Government and Brisbane City Council.
The 45-member Queensland Symphony Orchestra took to the stage for the first time on 26 March 1947, performing for 2,500 music enthusiasts at Brisbane City Hall. The performance, featuring guest conductor Percy Code, pianist Eunice Gardiner and works by Wagner, Grieg, Berlioz, and Tchaikovsky, marked the beginning of a new era of Queensland music-making. In its first year, Queensland Symphony Orchestra performed 31 concerts, and initiated the annual tour of North Queensland.
Our History
Experience Live Orchestral Music
For a live music experience like no other, discover QSO: a world-class, full-scale symphonic orchestra right on your doorstep. We celebrate great music across Queensland, and share the delights of the classical canon with all those who want to listen.
Renewing our program for the calendar year, our annual concert series is a forward-thinking combination of timeless symphonies, micro masterpieces and cinematic odysseys, spanning the width and breadth of orchestral music. For those new to the classical genre, or long-standing supporters of QSO, our program has something for everyone. To find out more about who we are, read on below or view our concerts page.