Tim Corkeron
Principal Timpani
Music Chair supported by:
Dr Philip Aitken and Dr Susan Urquhart;
Peggy Allen Hayes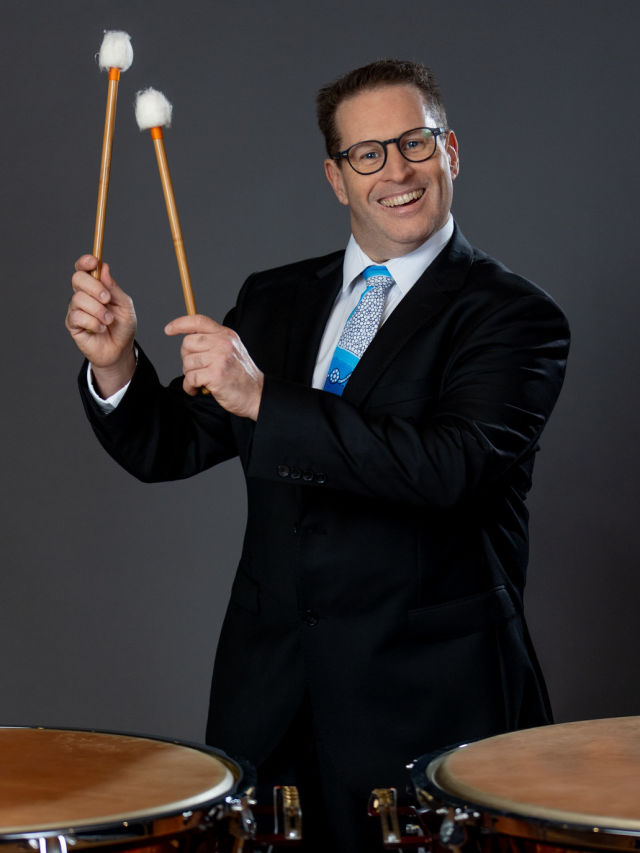 Live orchestral music for me brings out something from within that nothing else can do... like a very well written script in a play or a poem, it evokes emotion. It's wonderful, it makes you feel really good and I really enjoy trying to bring this same feeling to the audience through my instrument.
Twenty-five years in any company or job would usually bring a sense of 'done it all' or repeating the same thing year after year, but I feel at the QSO it's not like that. We are versatile and always improving which means it's not boring. Diversity in conductors, solo artists, closer engagement with our audience and new blood keeps the QSO experience always evolving, challenging and enjoyable!
I studied Timpani/Percussion at the Queensland Conservatorium of Music under Alan Cumberland, from the Royal College, London and Timpanist – London Philharmonic Orchestra and perhaps my greatest influence. On graduating, I was appointed Tutti Percussion with QSO and in 1998 was appointed Principal Timpani, where I still am today. Career highlights would include guest appearances with the London Philharmonic Orchestra in 1992 and The Australian World Orchestra in 2013. I have also worked with the Orchestra Ensemble Kanazawa, Japan and the Malaysian Philharmonic Orchestra.
Favourite piece of music
I have many favourites by Prokovief, Mahler, Shostakovich and Richard Strauss... these composers for me are sublime! The youtube video below is an excerpt from Strauss' Alpine Symphony, it's my favourite moment. The Orchestra is Berlin Philharmonic, and they are all playing out of their skins!