Gladstone Entertainment Convention Centre
Unique, unforgettable and truly special events.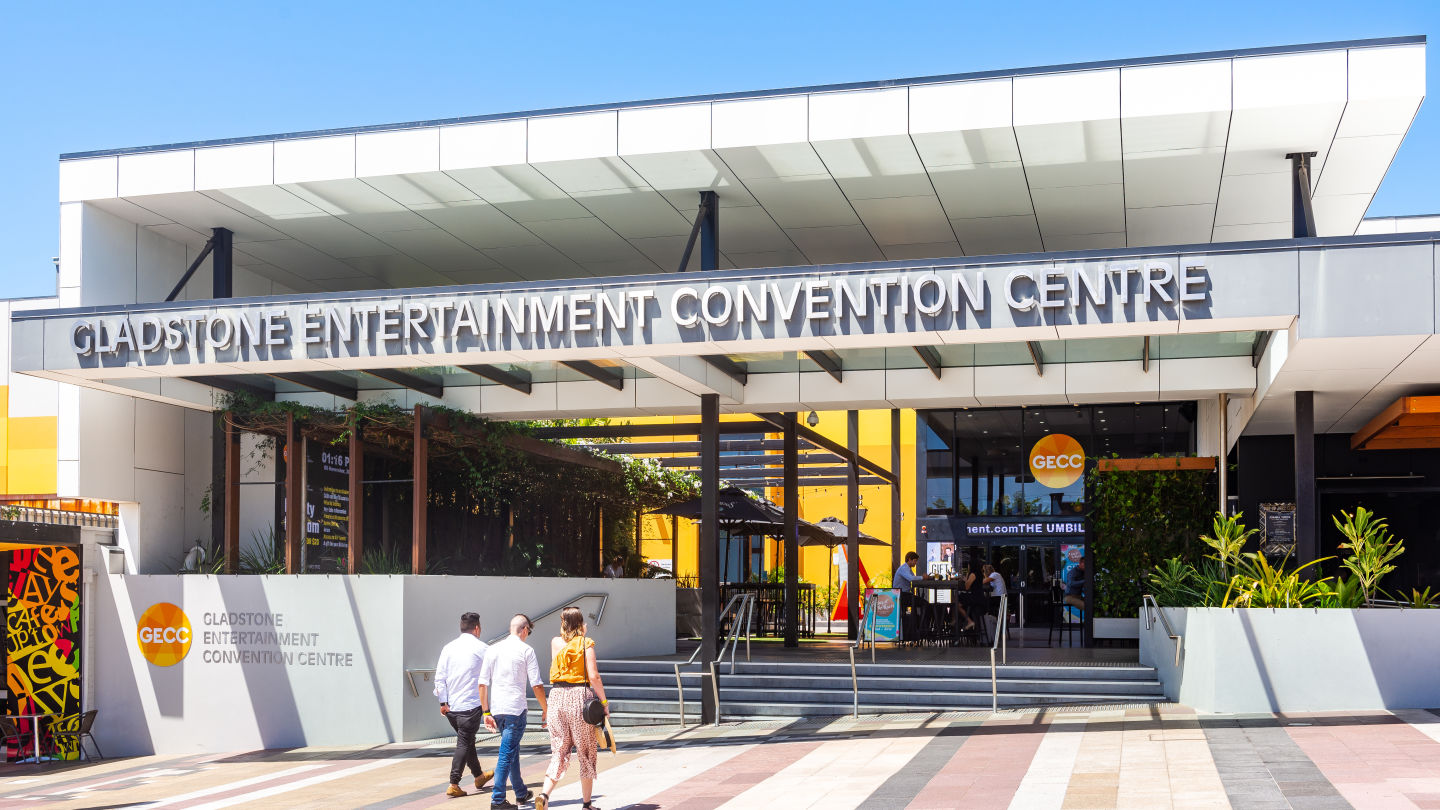 #About
Gladstone Entertainment Convention Centre is Central Queensland's only fully integrated convention and entertainment centre.
Following a multi-million dollar redevelopment, Gladstone Entertainment Convention Centre is one of regional Queensland's premier entertainment venues, attracting new entertainment, conferences and events never before seen in the region. For further information about the amenities, location and parking, please visit the GECC website.
Visit Website
Multi-story car park
GECC has its own multi-story car park which is serviced by three elevators and has over 170 available spaces.
Direct access
This car park provides direct access to the building available through the double glass doors on Level 1.
Front door access
Front door access to the building can be reaches through the Ground Level and out to Goondoon Street.
#Mobility impaired access
Ramp access
Ramp access to the main foyer is available via Goondoon Street.
Wheelchair lift access
GECC has ramp and wheelchair lift access to all areas of the building, disabled facilities and vision impaired assistance.
Contact us
For patrons with individual needs, please contact our team on 4972 2822.