Redland Performing
Arts Centre
RPAC is a major initiative which provides local opportunities for community participation in arts and cultural life and encourages local creative industries and cultural entrepreneurship.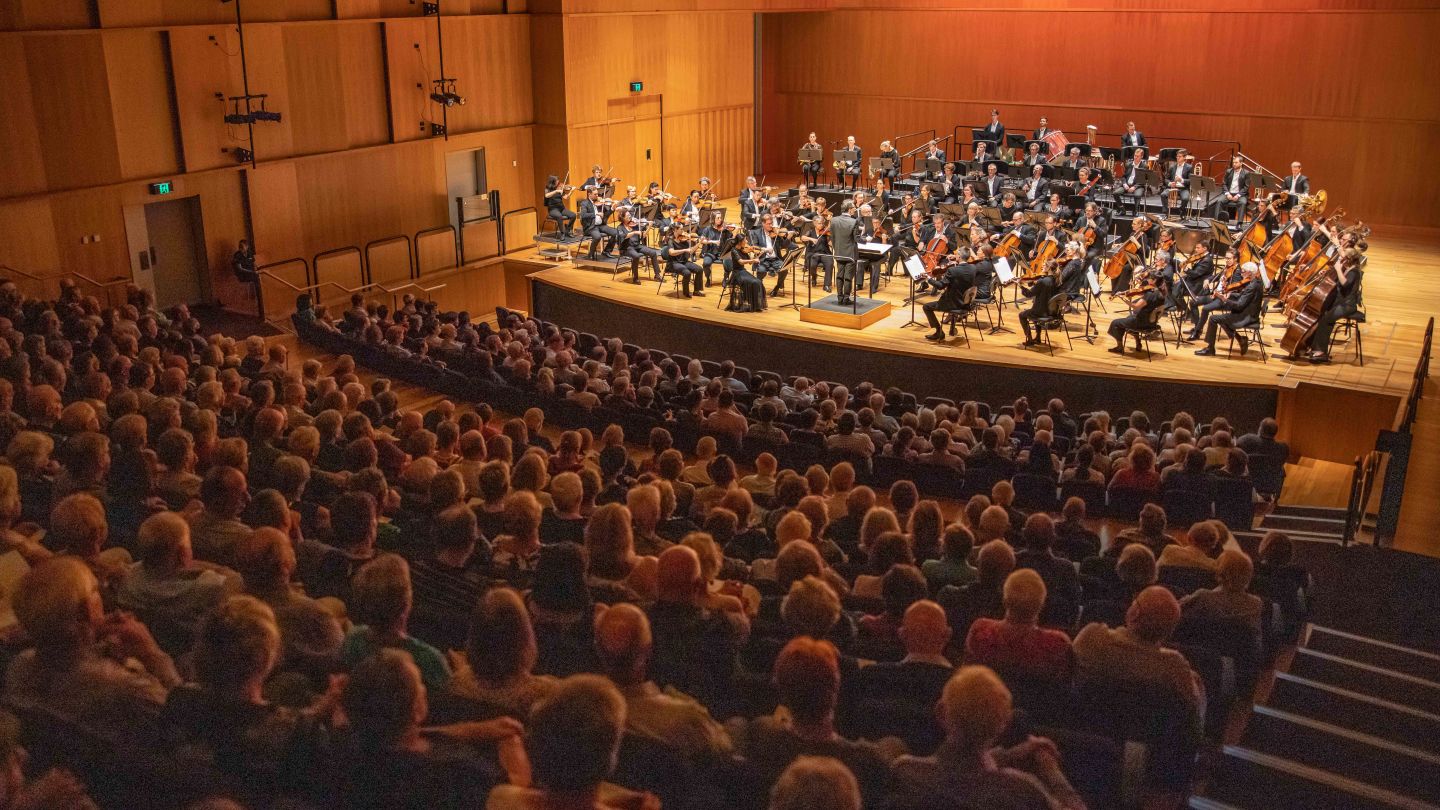 Redland City Council proudly presents the Redland Performing Arts Centre in Cleveland.
Redland City is 30kms east of Brisbane City on beautiful Moreton Bay. The Redlands consists of mainland and bay islands, enhanced by a rich diversity of cultural and artistic communities. For further information about the amenities, location and parking, please visit the RPAC website.
RPAC Website
Parking
Parking is available in front of the Concert Hall and in the patrons' car park at the rear of the Concert Hall, accessible from Middle Street.
RPAC is about a 200 metre walk from Cleveland Railway Station and is also close to bus stops which travel into Cleveland from out of Brisbane City along Old Cleveland/Finucane Road to stop close to RPAC.
Disabled parking
There are two disabled parking spaces on Middle Street in front of Redland Performing Arts Centre. There are another two disabled parking spaces just to the left as you enter the patrons' Car Park, which is located next to RPAC. Entry to the Car Park is at the very end of Middle Street.
Mobility assistance
If you have mobility difficulties please contact Redland Performing Arts Centre Box Office on 07 3829 8131 so we can accommodate your needs.
Induction Loop Hearing Assistance System
RPAC provides an Induction Loop Hearing Assistance system in the Concert Hall for patrons who require hearing assistance. Headset receivers are available for collection prior to the performance from the Box Office, or patrons can use their own hearing aids to access the system by switching them to the T position.