Sounds Like an Orchestra
What's that sound? Is it a flute? A trumpet? A cello?
Presented in association with QPAC.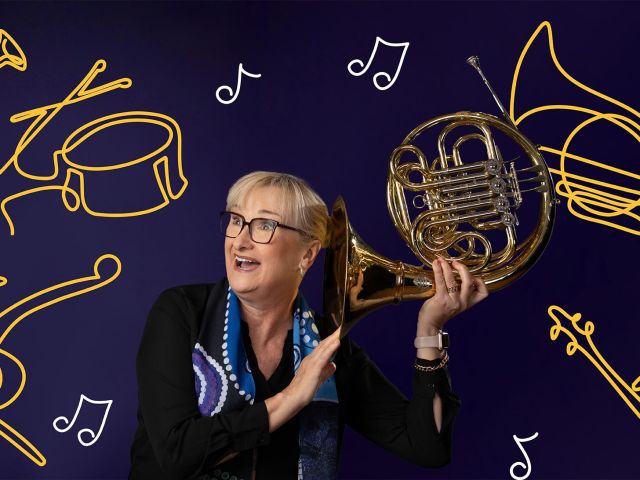 Embark on an action-packed musical journey weaving your way through the stormy drama of a Brahms Hungarian Dance, and float on the breeze in Kats-Chernin's Dance of the Paper Umbrellas. Composer and presenter Paul Rissman will be live on stage to guide your young music lovers through the concert experience culminating in a performance of Leon and the Place Between. This interactive musical tale follows a young magician and is jam-packed with mystery and wonder. Leon's escapades will be brought to life by the majestic force of the orchestra, conducted by Jen Winley. Closing with the triumphant theme from Star Wars, Sounds Like an Orchestra is the perfect introduction to the magnificent world of live orchestral music.

Single Tickets go on sale 22 November 2023 at 9am.

Running Time
45 minutes, no interval
Recommended age
Prep-Year 6