At Home with Natalie Low
Part of our QSO AT HOME series
Blog ·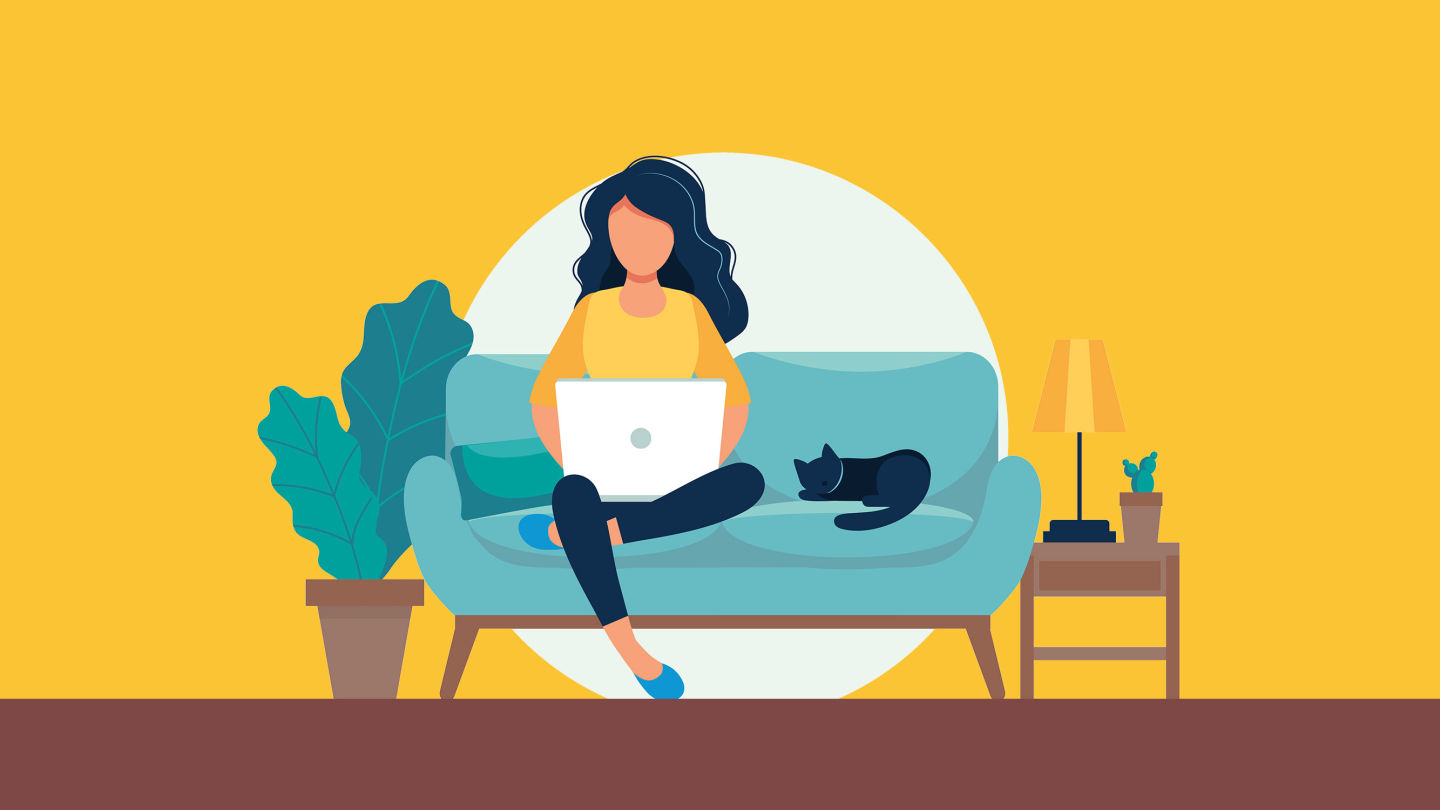 You may not be able to see them performing on stage, but while our musicians are at home they're sharing an insight into our daily lives in isolation. Meet second violinist Natalie Low!
Hi everyone! I'm Natalie Low, section second violin in the Queensland Symphony Orchestra. I am naturally a homebody and am currently REALLY pregnant, so self-isolation is coming quite naturally! My husband is now working from home (much to the delight of our dog Harvey) and at the end of Stewart's work day, we all go for a walk around our beautiful neighbourhood. I've got to admit I'm loving the bear hunt! It's not just for kids!
My non-orchestral violin practice is always the same – Gaylord Yost shifting (what a name!), Simon Fischer scales (the man is a GENIUS! – I practice different keys and choose random pages each day), and finally either an etude or some violin repertoire. I totally love the Wieniawski etudes/duets and Gavinies etudes. I'm a violin geek and would happily practice technique and scales every day, though self-motivation is proving a little more difficult lately... I blame the baby. I've enlisted the help of Nick Thin (a fellow secondi) to kick my butt into gear and become my practice buddy. To add variety to my usual regime, I stole his warm-up routine, but alas, time keeps running out before I get to the double stops.
I'm going through my nesting phase getting everything ready for our little man. My favourite part of the nursery is the bassinet. It belonged to two of my most influential violin teachers, Carmel Kaine and John Willison. They used it with their daughter Katharine who has since used it for her two children. As well as being stunning and practical it's a beautiful link to two very special people in my life.
Outside of violin my main hobby these days is sewing. I sew a lot of my own clothing and make clothes for my nieces and nephew for their birthdays and Christmas. Leading up to the birth of our boy I've taken to sewing some clothes for him. Here are some rompers. Pretty cute if I do say so myself!
My other hobby is cooking. I am obsessed with everything Ottolenghi. Just yesterday I made his Seeded Chicken Schnitzel (from Simple) and his white chocolate cranberry biscuits (from the Cookbook). A regular in this house (particularly during this lockdown) is his red lentil and coconut soup. It's so quick and easy, and it's made almost entirely from pantry staples. Also, on the cooking agenda for this week is falafel with spinach salad (both in his book Jerusalem). Yep, I'm an Ottolenghi tragic!
I hope you've enjoyed your little insight into my world. Look after yourselves and each other.
Dr Ralph and Mrs Susan Cobcroft supports Natalie through the Music Chair program.
An update
Since writing this blog, Natalie has given birth to a beautiful baby boy! Congratulations, Natalie!