Backstage with our Director - Artistic Planning
Meet Timothy Matthies
Blog ·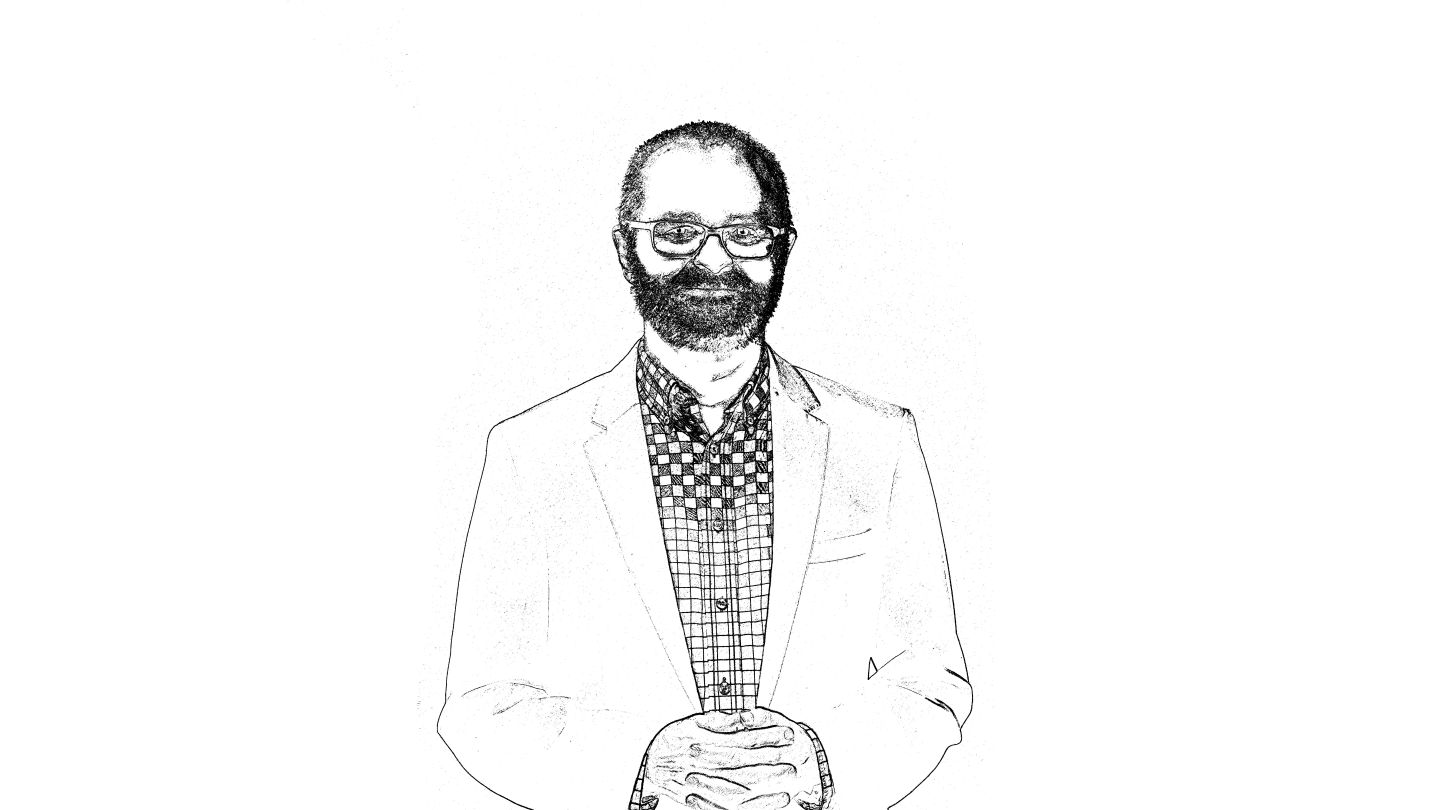 Performing the music on stage is only half the job – behind the scenes there are incredible people who make a concert what it is.
Meet Tim Matthies - advocate for the arts, choir singer, and the man who pulls everything together to create our concerts. As we look forward to an exciting 2021 season, we caught up with the creative genius behind it – the man who leads our hardworking Artistic team who are responsible for making sure conductors are on stage and a stunning program of music is played!
Tell us about your role at Queensland Symphony Orchestra.
My title is Director of Artistic Planning and my role has artistic direction and oversight over all that the Orchestra does, from our QPAC Concert Hall concerts to our partnerships with the ballet and opera companies, our educational activities to our new initiatives including training programs for composers, conductors, and student musicians.
This work is done in collaboration with many people, not least the QSO musicians and staff. The Orchestra is at the heart of the organisation and everything my team and I do is focussed on connecting our wonderful musicians in the best possible programs with as many audiences as possible in venues and settings right across the state, and nationally and internationally through broadcasts and digital activity.
How long is the process from formulating the idea for a concert, to watching musicians perform it on stage? How long does it take to put together a complete annual program?
How long is a piece of string? A standard timeline for one of our mainstage concerts is around two years from the initial idea to the musicians being on stage, though sometimes it can be longer than that and sometimes shorter. There is no standard process or time for any concert or program, each is unique and we take the time to shape each of them into something special.
2020 saw the standard timeline and processes thrown out the window and we had any number of iterations of what 2021 could have been. In the end, the combination of Australian conductors, soloists (many from within the Orchestra) and diverse repertoire came together in a way that feels compelling and appropriate for this time and place.
What goes into programming a whole season with Queensland Symphony Orchestra? What things do you consider? Do many ideas get put to the side?
There are so many elements that go into programming the whole season, and so many things to consider. Date availability at QPAC and other venues, our work with other companies, the right mix of conductors for the Orchestra to work with, new projects to explore, and what we would like to offer as the mix of concerts to our varied audiences including students, families, in regional centres, and across greater Brisbane.
We are now working on 2022 and are having interesting exploratory conversations with the Orchestra's Artistic Committee about what the shape of the season and who the guest artists will be, as well as considering the whole range of programs we will present including outdoor performances and collaborations with pop musicians, First Nations artists and more.
So many ideas get put to the side or are recycled into other years – it is a constantly evolving process. It's also a wholly collaborative one, which is the exciting part of my role – synthesising all the ideas and then making the decisions that feel right for the Orchestra and our audiences. And then we wait a year or two to see them play out, checking in along the way to make sure that everything is in place, and then hopefully it all comes together and is artistically successful and enjoyed by everyone.
You also oversee education and community engagement – what kind of programming do you think is important for young people and regional communities?
My aim is for every QSO performance to be a program of diverse and balanced works that is presented by the musicians in engaged, communicative performances that entertain and inform. I know our musicians are keen to achieve that too, whether it's at QPAC or in the Chinchilla Community Hall.
This is especially true for performances for young people. Children are the most 'real' audience; if they are not engaged you know immediately and when they are engaged the impact is visceral and lifelong. They are also very open to new sounds and experiences – we shouldn't be afraid of presenting complex and involved music to young people because they have such a capacity and openness to process music and ideas. The same goes for regional communities. Our aim is never to 'dumb down' any performance the QSO presents.
When you're not at work, what are you doing?
Relaxing as much as I can – which means walking in my local park or along Moreton Bay and Brisbane River, spending time with family and friends, listening to music and reading, swimming at Sunshine Coast beaches, and gardening. My partner Chris and I have been in Brisbane for two and a half years now and we are lucky to have a beautiful townhouse and courtyard in Nundah and we have put lots of energy into making it a haven. We also sing in Brisbane Pride Choir and that has been a great way for us to meet people and engage in the community.
#Tim's Favourites
From programming masterful classics to luring talented soloists from around the world to perform on stage alongside our musicians, Tim Matthies knows his classical music.

Dive into what Tim's listening to right now and get an insight into our 2021 season and how it came together.
Sibelius
Symphony No.5, final movement
I was introduced to Sibelius' symphonies by a violist housemate in my first share house. He was obsessed with them and we listened to all six many times. This movement is so full of light and space and energy, it always feel revelatory to me. I am looking forward to the Orchestra performing this with Benjamin Northey in June.
Mozart
The Marriage of Figaro Overture
I am a singer (a high tenor) and Mozart's operas always bring me joy, though singing his music is terrifying because it looks simple but is not! This opera is my special favourite and the overture sets the mood for it perfectly, with its many shifts and moods. The Orchestra will perform the opera with Opera Queensland in July 2021, conducted by hometown artist Dane Lam and introducing the wonderful American soprano Sofia Troncosa (and Dane's wife) in the role of Susannah.
Diana Doherty
Blues for DD (ABC Classic recording)
Diana is one of my very favourite artists and also a hometown artist. We get to hear her in Mozart's sublime Oboe Concerto in May, this is one of my 2021 highlights!
Peter Sculthorpe
Earth Cry
I was very lucky to work closely with Peter Sculthorpe over many years when I was Musica Viva's Director of Artistic Planning. One special project we worked on involved William Barton and the Goldner String Quartet celebrating Peter's music. I am excited that William is writing a new work for himself and QSO to be premiered in June 2021. I know Peter's artistic spirit will be with us around this exciting collaboration.
Bach
St Matthew Passion bass aria 'Mache dich, mein Herze, rein'
J.S. Bach's music is very special to me (as so many others), and his motets, cantatas, Mass in B minor and Passions are pinnacles of the choral repertoire and some of my most favourite works to perform. This aria comes towards the end of his greatest Passion and was used to great effect in the film The Talented Mr. Ripley.
Mahler
Symphony No.8
Mahler's songs are some of the greatest explorations of text through music ever written and his some of symphonies build upon these works through their use of voice, most notably the 8th which I have been lucky enough to perform five times with conductors including Charles Dutoit and Sir Simon Rattle.
Shostakovich
Symphony No.4
Similarly Shostakovich's music has a great impact on me. This symphony was one the composer himself supressed for many years as its immense scale and complexity would not have been appreciated by the Soviet forces.
Carl Vine
String Quartet No.3
I had the great honour of working with Carl Vine at Musica Viva for 18 years. This quartet is such an exciting work and showcases his compositional voice beautifully
Beethoven
Piano Sonata No.21, Op.53 'Waldstein', performed by Paul Lewis
Paul Lewis was QSO's 2019 Artist-in-Residence and one of my favourite musicians. Paul's performance of the 'Waldstein' Sonata on his 2010 Musica Viva tour remains one of my most treasured musical memories.
Stravinsky
Suite from The Firebird (1919 version)
2021 is the 50th anniversary of Stravinsky's death and QSO will perform his Firebird suite in March with Elena Schwarz; another highlight of the year for me.