Backstage with our Marketing Manager
Meet Renée Jones
Blog ·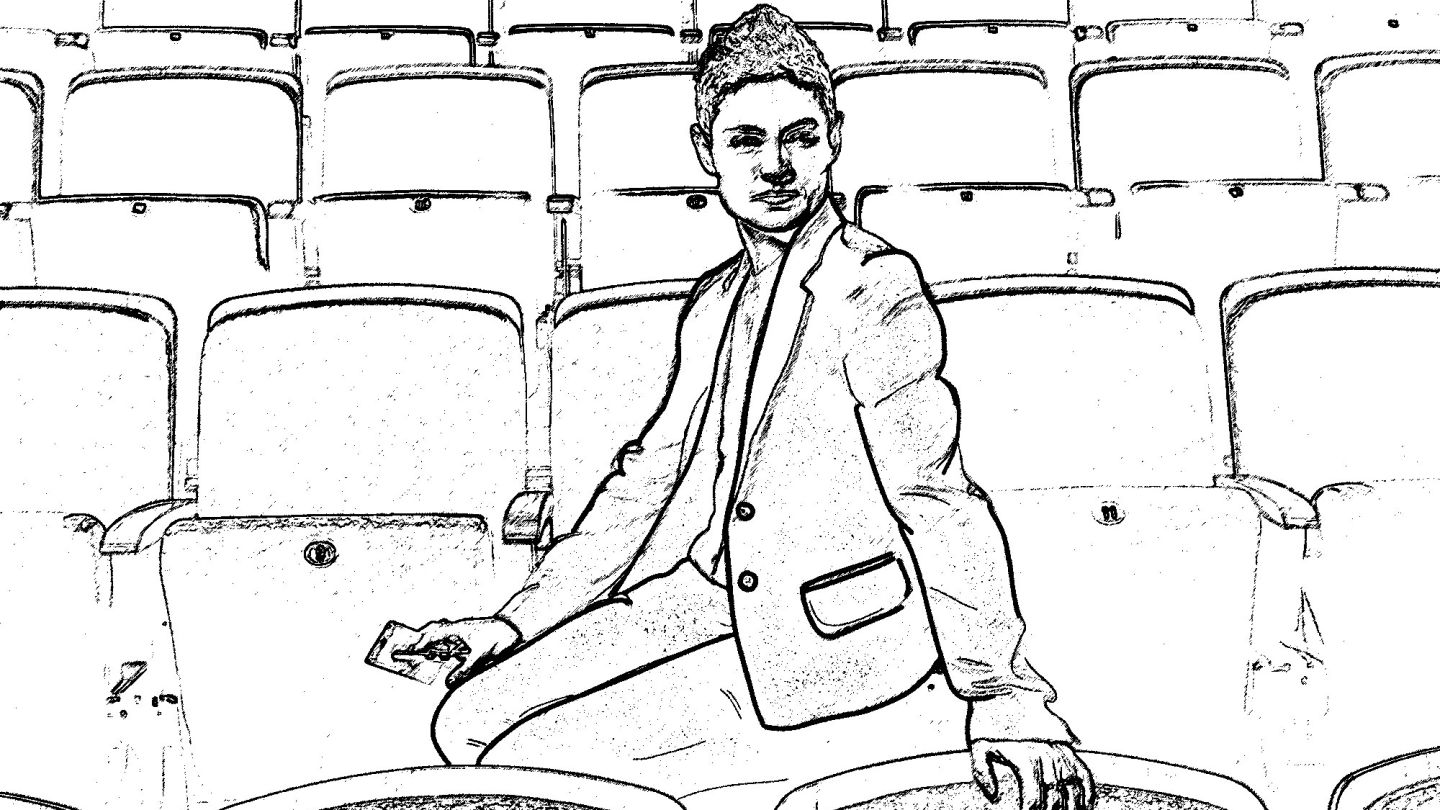 Performing the music on stage is only half the job – behind the scenes there are incredible people who make a concert what it is.
Meet Renée Jones – avid baker, arts management extraordinaire, and powerhouse woman behind our marketing campaigns. We caught up with Renée to chat about her experience working in the arts around the world, her creative inspiration, and what it's like to sing in a virtual choir.
Tell us about your role at Queensland Symphony Orchestra.
I'm the Marketing Manager, which means that along with our team, I help to plan, manage, and implement marketing campaigns across the company. To kick it all off, I produce our annual season brochure and help plan our season launch, and then everything flows from there.
On any given day I could be working with our graphic designers on concert campaigns, booking advertising for an upcoming concert, helping to plan future performances, writing about music, or contemplating how to reach new audiences. One of my favourite parts of the job is working the program desk at our concerts. I enjoy meeting so many of our audience members, and of course, I really love watching our performances - such a reward for all the work in the leadup. I relish sitting in the Concert Hall and letting the spine tingling, breathtaking music wash over me.
How long have you worked in the arts?
After studying arts management, I landed a job with the Australian Chamber Orchestra and was so excited to be in the thick of it. The musicians rehearsed down the hall from our office, so I enjoyed interacting with them and learning from such an experienced management team. Since then I've had the pleasure of working with lots of great organisations – The Song Company, the Australian Brandenburg Orchestra, and in London, I worked for the arts department of The Royal Overseas League, a Commonwealth organisation that ran chamber music competitions, art exhibitions, and a lecture series. My favourite aspect of that job was running our music series at the Edinburgh Fringe Festival where we presented over 30 chamber concerts in two hectic weeks. I've never worked as hard or had more fun, squeezing in other festival shows between our own. Creativity was everywhere!
What's it like being Marketing Manager for a state orchestra?
It's a real privilege and a great joy, though not for the faint-hearted! Once we kick off concerts in February, we don't stop until Christmas. It's like boarding a rollercoaster – each season holds many twists and turns, and you usually lurch to the finish line utterly exhausted! That being said, the collective pursuit of creating and presenting live music is immensely satisfying, and I feel very lucky to be a part of it.
What inspires you when thinking up great ideas to help get the word out about the Orchestra?
We have recently adopted the mantra 'Orchestra for Everyone', so I like to filter all our communications through that. I want people all over Queensland to know that we're for them – whether they've never heard orchestral music before, or have been enjoying it for years. There is such variety in the music we perform, I'm certain that everyone can find something they like.
I really believe music has the power to inspire individuals and unite communities, and the work we do in classrooms and concert halls attests to that. It's a pleasure to be tasked with finding new ways to reach as many people as possible – whether in person or virtually, so everyone can feel we belong to them.
Did music play a role in your childhood? Did you grow up learning any instruments?
I grew up surrounded by music – my parents and grandparents always had music playing and their shelves heaved with records and CDs. My Dad is an avid collector and decided to acquire instruments as he travelled. He now boasts a fascinating treasure-trove of unique pieces from all over the world, which makes for great travel stories over dinner. One of my fondest memories of my childhood is playing our family Pianola as we gathered around for sing-alongs. My sister and I had the most fun pedalling furiously to keep the music playing at the right tempo. It was sweaty work during summer!
As for instruments, my parents signed me up for piano lessons in primary school, which I diligently laboured over for a number of years before realising I wasn't especially good at it. Just before high school I took up the violin, which was much more fun as I could join ensembles and play alongside friends. It wasn't until I accidentally auditioned for my senior school choir that I discovered I loved singing, and since then I've pursued it in various forms. I've been a member of choirs over the years, and even sung at a few brave friends' weddings. At the moment I'm part of QPAC choir which is great fun and has challenged me to learn lots of different musical styles. Two recent highlights were performing Mahler's epic 8th Symphony led by Johannes Fritzsch, and learning Aretha Franklin's Rock Steady for our Chamber Choir performance last year. Both completely different, but equally as fun.
During lockdown I took part in Eric Whitacre's Virtual Choir, which involved me recording my part on computer and submitting it with over 17,572 singers from 129 countries! The end result is stunning.
Do you have a favourite composer?
During my time with the Australian Brandenburg Orchestra, I fell in love with baroque music and it's held a place in my heart ever since. I've always loved the peace and beauty that Bach's music offers – it's soothing, rousing and uplifting at once, the perfect antidote to a stressful situation. Since working with QSO, I've enjoyed the complete opposite – big, romantic works, with heavy sighs of emotion and tensely wrought climaxes where it feels as though the whole concert hall is striving together. Mahler is good at that. There is something quite spectacular about witnessing 80+ musicians in full flight, intensely focused and at the same time, conveying a collective sentiment.
What instrument do you enjoy listening to?
Being married to an oboist in our orchestra, I've come to love the soul-searching tones of that instrument – it has a beautiful singing quality and carries so many emotional melodies in symphonies. One of my other favourites is the trumpet. It's so majestic and triumphant, definitely the kind of instrument I'd want heralding my arrival at life's major events, if ever I could be so indulgent!
What are some of your favourite concert memories from your time at QSO?
There have been so many highlights! My absolute favourite would have to Cinematic in 2019. We performed music from blockbuster movies and drew a diverse crowd – many of whom hadn't seen us perform before. I had a vision to dress all our musicians in movie themed costumes, and to my utter delight they all embraced the idea. When I took my seat I got such a buzz seeing a colourful array of movie characters ready to perform – from Chewbacca to Captain America, Gandalf to The Incredibles. The atmosphere in the hall was amazing and the show was so much fun.
My other favourites would have to be our 2018 Bernstein showcase to celebrate his 100th birthday, and seeing Ray Chen perform solo Bach last year. You could have heard a pin drop in the concert hall, everyone was so mesmerised by his playing.

When you're not at work, where can we find you?
Hanging out with my kids, planning travel adventures, baking cakes, and attempting to garden! Mondays are usually cake day in our office and I've worked through a lot of delicious recipes over the last few years. Recently I've attempted sourdough, which has been a happy distraction. My little garden keeps me humble, as I trust the elements to do their job, whilst I attempt to fend off all manner of creatures who like the look of what I'm growing!