Soothing Music For Anxious Times
By Matthew Hodge
Blog ·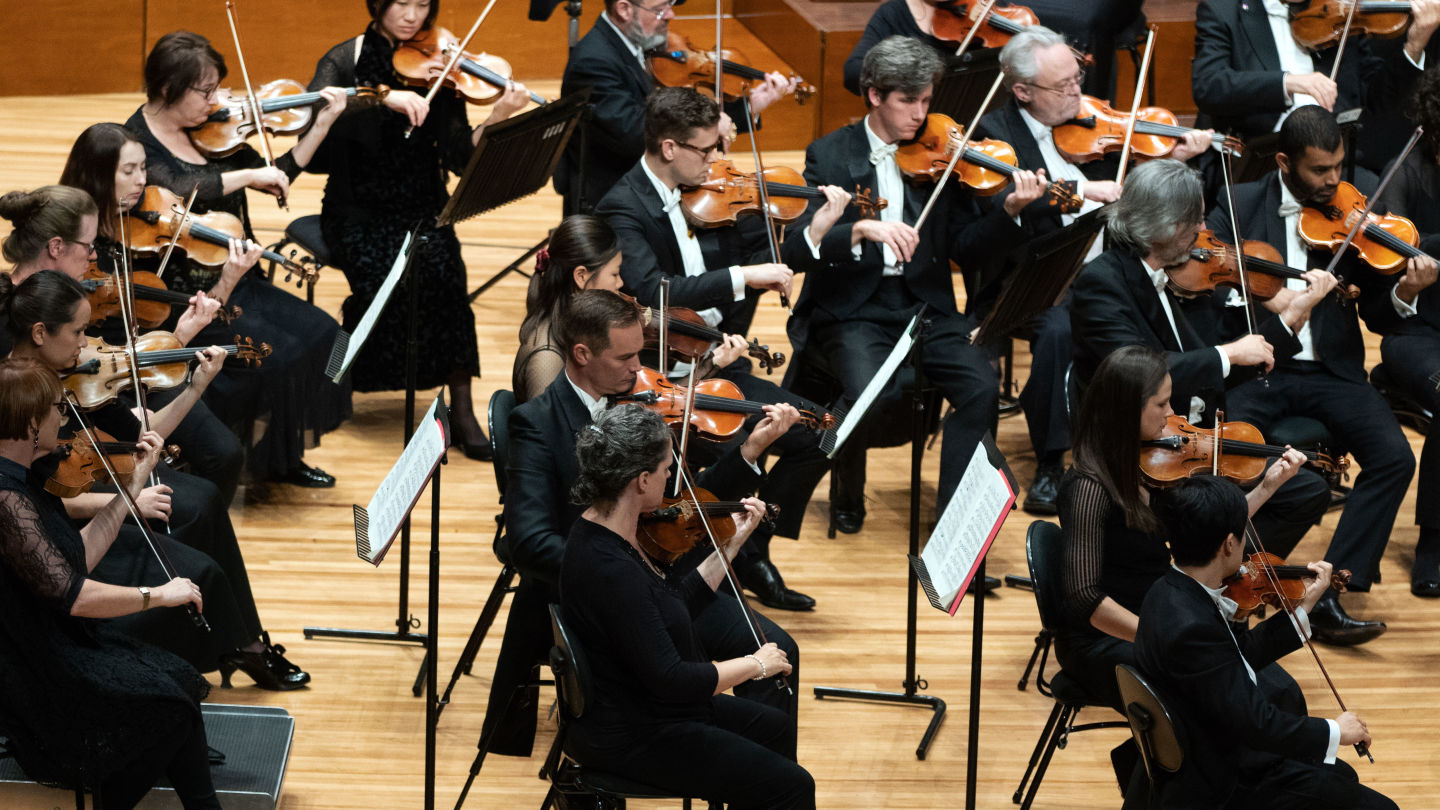 He's a passionate advocate for all classical music and fearless leader of the Queensland Symphony Orchestra Sales and Marketing team. Here Matthew Hodge gives us an insight into his favourite soothing classical music from Chopin to Beethoven.
We talk a lot in the Queensland Symphony Orchestra marketing team about audiences and their Purpose (with a capital P!) for listening to music. I'm personally fascinated with the many reasons that people have for including music in their life and how that affects their music choices.
I don't know about you, but if my Purpose is 'exercising', I listen to a completely different type of music than I would if my Purpose is 'entertaining friends'. There is music that fits the Purpose of 'put me on in the background while working' and other music that fits the Purpose of 'stop and listen intentionally and completely'. (There's even music that fits the purpose of 'trying to avoid being thrashed at a board game by my children' but that's for another blog post.)
But, there comes a time for nearly all of us where the purpose for listening is unequivocally 'to calm down and be transported', and that's the music I want to talk about today. Throughout history and mythology there have been stories of the legendary healing power of music, whether it be King David with his harp, or the music of Orpheus. For many people, classical music has the power to soothe, calm and heal.
A lot of it is to do with the concept of 'the slow movement'. Many symphonies and concertos from the eighteenth and nineteenth centuries are divided into sections called movements (a bit like courses in a meal), and there is almost inevitably one movement that is 'the slow movement'. It's rarely the first or the last movement (though there are exceptions). Instead, it often makes an appearance maybe second or third in the order, but it's unmistakable.
It's not quite as big a deal on a recording, but in a concert hall, the transition into a slow movement is magical. The audience will have sat through one or two fairly loud and intense movements, full of excitement. Then there is a pause while the conductor and orchestra gather their thoughts and wait for the audience to settle. Then it emerges from the silence – a melody that seems to stop time and space and hold everyone in a trance. It's breathtaking.
I had an uncle who once told me that if he was listening to a piece of classical music he hadn't heard before, he would start with the slow movement and if he thought that was good, he'd listen to the rest. I can understand his sentiment. Not every piece in my list today is a slow movement (though most are!) but they all have that unmistakable meditative feel. I often listen to them to slow time and space, especially in times when I am feeling anxious, and I hope that you enjoy them as well.
#Piano Concerto No.1 Op.11, II. Romanze - Larghetto
Frédéric Chopin
Piano concertos (works for solo piano and orchestra) never seem to go out of fashion in the concert hall. While many people love the visual and aural fireworks of a pianist letting loose, for me the attraction is how incredibly soothing and elegant a piano concerto slow movement can sound. Listen to Maria João Pires playing the slow movement of Chopin's first piano concerto, one of the most melting things ever performed on the instrument. (Pop Culture Reference: it was also used as the romance theme in The Truman Show!)
#Symphony No.1 in C minor Op.68, II. Andante sostenuto
Johannes Brahms
There are lots of symphonies with gorgeous slow movements, but this is one I keep returning to. There are many reasons it feels so profoundly soothing, but one of them is the way the whole orchestra can suddenly retreat and shine a spotlight on an individual instrument – an oboe, a clarinet, a violin. The other is the ending of the movement, which manages to instil such a profound atmosphere of peace.
#Lazarus Requiem: Elegy for Lazarus
Patrick Hawes
Sometimes I can be guilty of thinking that I know all the great orchestral music out there and that there's nothing left to be discovered. That's completely untrue. Case in point is the Lazarus Requiem by English composer Patrick Hawes composed relatively recently in 2012. The only reason I even heard of Hawes and this work is when I discovered this album in a pile of CDs that a record distributor had submitted to the publicist at a company I used to work for. Out of curiosity I put it on and was instantly captivated by the opening of this beautiful choral work. The whole thing is amazing but I particularly love the opening Elegy which musically represents the grief of the family of Lazarus from the Biblical story. It's moving and comforting simultaneously, as gently sobbing strings make way for radiant woodwind solos.
#Cello Concerto in B minor Op.104, II. Adagio, ma non troppo
Antonin Dvořák
The whole of this Cello Concerto is a marvel of melodic genius, but this slow movement is something else. Dvořák takes the cello's soulful and mellow sound and creates an amazing aural journey of peace and tranquillity. I particularly love the recording by Alicia Weilerstein, the American cellist, both because of the beauty of her performance and the gorgeous sound mix of soloist and orchestra that the recording has captured.
#Piano Concerto No.5 Op.73, in E flat (Emperor) II. Adagio un poco mosso
Ludwig Van Beethoven
There is only one piece I can end this list with. For me, if I'm pushed, it's my favourite of all slow movements. Maybe it's because I remember the way it was used in Immortal Beloved, the 1994 film about Beethoven starring Gary Oldman. But to be honest, I think it's just because it's sheer perfection. The whole thing is beautiful, but the part that truly makes time stand still is when the melody performed by the piano at the 4:05 mark moves to the flute at 5:28. Simply breathtaking.