Ashley Carter
Associate Principal Trombone
Music Chair supported by:
In Memory of Nigel Johnston
The K&D / S&R Anketell Foundation
Peterson Family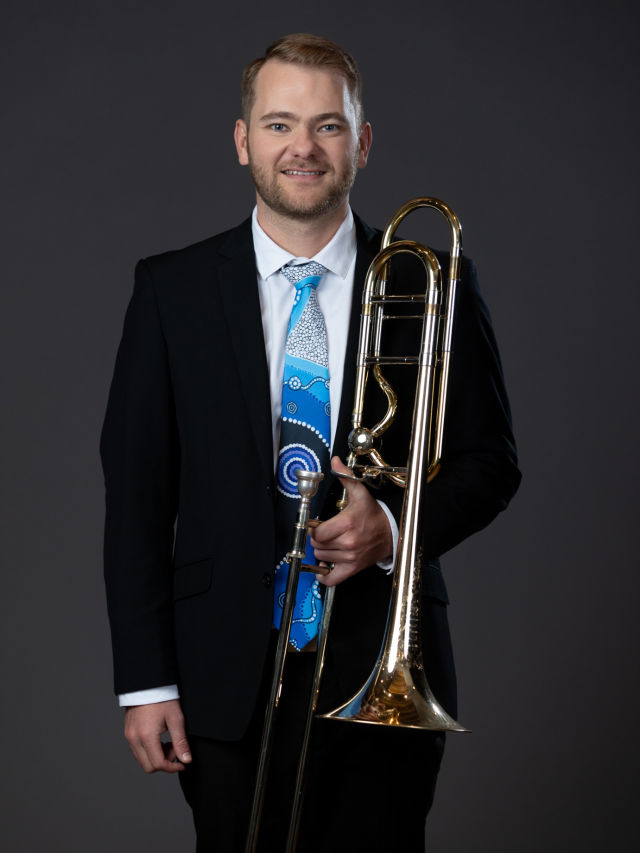 Ashley Carter is the Associate Principal Trombone of Queensland Symphony Orchestra.
Learning the trombone from his grandfather from the age of 12 and after only playing for three years, Ashley was awarded his Associate Diploma in Music (A.mus.A) at the age of 15 from the Australian Music Examination Board. He studied his Bachelor of Music Performance and Graduate Diploma of Music Studies with Benjamin Marks (ELISION) and Jason Redman (Principal Trombone, Queensland Symphony Orchestra) at the Queensland Conservatorium of Music, Griffith University. During his undergraduate studies, Ashley was the winner of the coveted "Beta Sigma Phi" Brass Prize in 2010. Ashley competed 3 years of further study at the Australian National Academy of Music under Michael Bertoncello.
In 2015, Ashley commenced the Master of Music program at Northwestern University in Chicago, USA, with trombonist of the Chicago Symphony Orchestra, Michael Mulcahy. During his time there, Ashley was the recipient of the William M. Spencer Award for academic excellence and was the winner of the 2017 Bienen School of Music Concerto Competition, the first trombone player to win the competition. Ashley graduated from Northwestern University in June 2017 with the Master of Music and was awarded Program Honours from the faculty at Northwestern.
Ashley has performed with the Chicago Symphony Orchestra, Queensland Symphony Orchestra, Melbourne Symphony Orchestra, Sydney Symphony Orchestra, Tasmanian Symphony Orchestra, Opera Australia Orchestra and Singapore Symphony Orchestra.