Huw Jones
Section Principal Oboe
Music Chair supported by:
Prof. Ian Gough AM and Dr Ruth Gough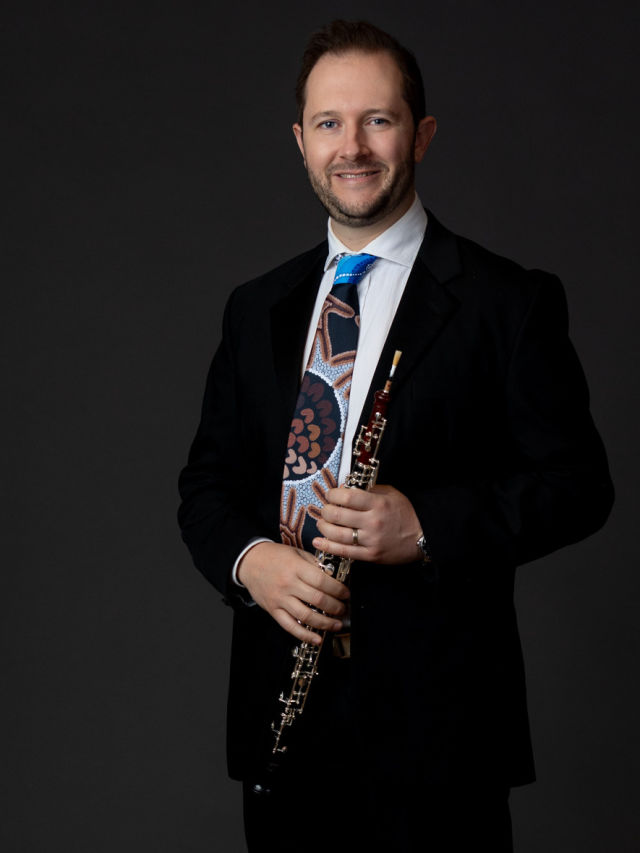 Huw Jones has appeared as an oboist with every major symphony orchestra in Australia and New Zealand, as well as Guest Principal Oboe with the Australia Chamber Orchestra, Irish Chamber Orchestra, Opera Australia Orchestra, Symphony Orchestra of India, and the Australian World Orchestra.
He has been Principal Oboe of the Queensland Symphony Orchestra since 2013.
Huw graduated from the Sydney Conservatorium of Music with First-Class Honours, and later continued studies in London at the Royal College of Music.
During his career Huw has toured extensively across Europe, Australasia, North and South America with the Philharmonia Orchestra, Australia Chamber Orchestra, Irish Chamber Orchestra and New Zealand Symphony Orchestra.
As well as playing in QSO, Huw regularly appears as a chamber musician with the Australia Ensemble at the University of NSW and Ensemble Q at the Queensland Conservatorium.
Huw is a faculty member of the University of Queensland School of Music, and the Queensland Conservatorium Griffith University.
Huw loves teaching, conducting, performing and living in Brisbane alongside his one wife, two children and three chickens.