Music Chair supported by:
John Story AO and Georgina Story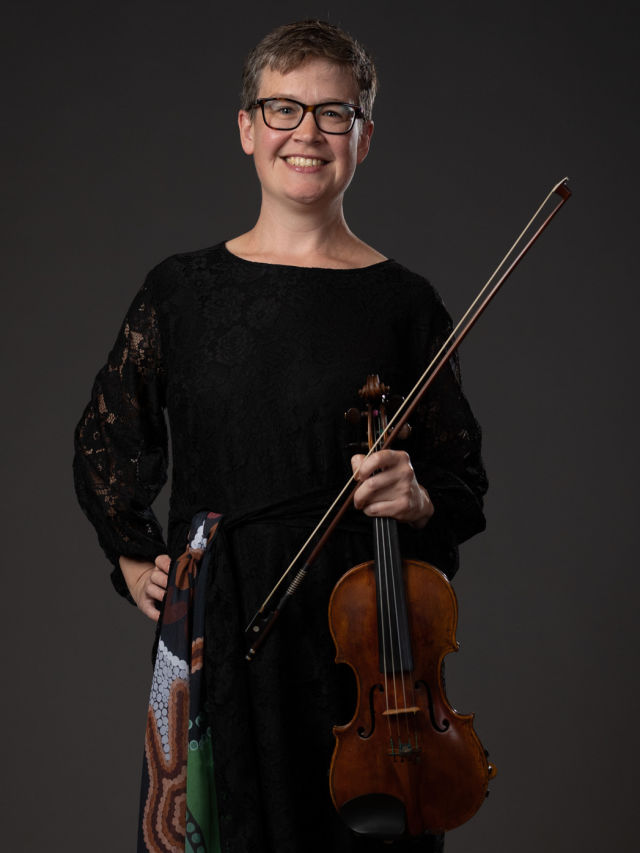 ​Katie Betts is a Sydney-born violinist and violist who began her studies on violin at the age of three in the Suzuki Method, learning from her grandmother Joyce Churchill.
She also studied with Yasuki Nakamura, later continuing at the Sydney Conservatorium of Music with Christopher Kimber. Katie's first public solo performance was at age four, and since then has had various solo performances in New Zealand, Japan and the USA, as well as in Sydney, Melbourne, Adelaide and Darwin.
After completing her studies in Sydney, Katie worked as a freelance player in both the Australian Opera and Ballet Orchestra (now Opera Australia Orchestra) and the Sydney Symphony, and spent 2005 as Fellowship holder with the latter.
She was awarded the position of Tutti Viola with the Melbourne Symphony in 2006. She later spent two years as Concertmaster of the Darwin Symphony Orchestra before returning to the cooler climes of Hobart, where she held the position of Tutti Viola with the Tasmanian Symphony Orchestra. She has also performed as soloist and guest Concertmaster with various community orchestras in Sydney.
Katie has been a member of Queensland Symphony Orchestra since 2017.