Music Chair supported by:
Shirley Leuthner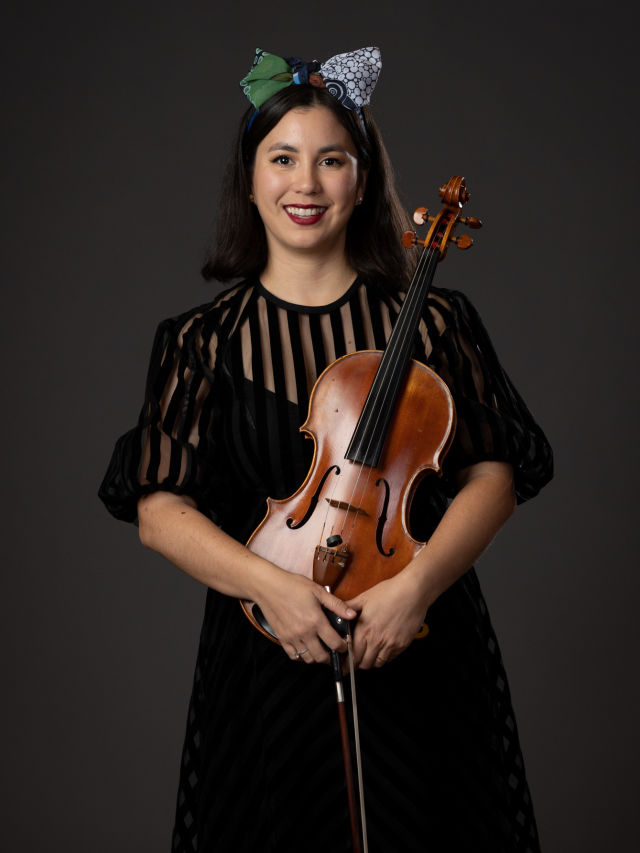 Nicole Greentree was born in Sydney and completed her Bachelor of Music Performance at the Sydney Conservatorium of Music with Roger Benedict in 2012.
During the final year of her degree she took part in an exchange program and spent six months studying in Freiburg, Germany with Wolfram Christ. On returning to Australia Nicole was a Sydney Symphony Orchestra Fellow in 2013, after which she returned to Germany to complete a Masters degree in Stuttgart, graduating in 2016. Alongside her years of study Nicole has played with many professional orchestras. In Australia this includes regular appearances with Sydney Symphony Orchestra, West Australian Symphony Orchestra, and Canberra Symphony Orchestra as well as guest appearances with Melbourne Symphony Orchestra and Tasmanian Symphony Orchestra. In Germany she was an intern with the Stuttgarter Philharmoniker with an ongoing relationship after the completion of this program, as well as a regular guest player with die Staatsorchester Stuttgart. Nicole is also passionate about chamber music and has been a guest performer in Kultur am Nachmittag in Stuttgart with members of the Stuttgarter Philharmoniker. In Sydney she played in a quartet as part of the Sydney Symphony Orchestra Fellowship program touring regional NSW as well as performing live on radio and recording for delayed broadcast on radio with ABC Classic and 2MBS, was a regular guest violist and second violinist in the Pini-Hazelwood and Friends series, and is a guest performer in the recently formed Apollo Quartet concert series. Since moving to Brisbane Nicole has made a guest appearance with the Southern Cross Soloists. Not only an active performing musician, Nicole enjoys passing on her knowledge through teaching and is passionate about fostering a love of classical music in her students.
In 2018, Nicole was appointed tutti violist of the Queensland Symphony Orchestra.