Music Chair supported by:
Desmond B Misso Esq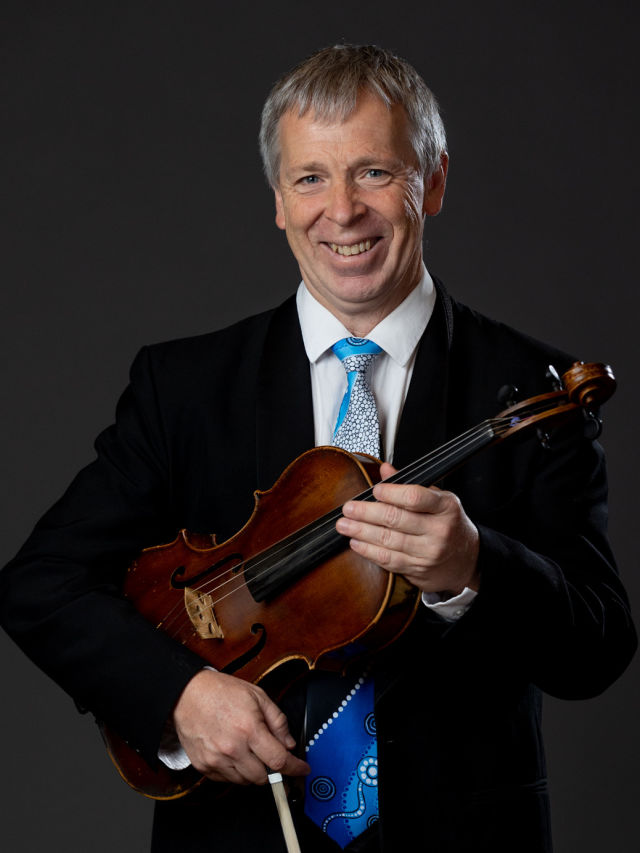 Bernard Hoey studied viola at the Queensland Conservatorium with John Curro, and at Michigan State University with John Graham and Robert Dan.
While in the U.S he participated in Masterclasses with Kim Kashkashian, the Alban Berg Quartet, and the Kronos Quartet. He also was a member of the Arlington String Quartet, with whom he toured the UK.
Bernard is a currently a member of the Queensland Symphony Orchestra, with whom he has performed as a soloist in concertos by Hindemith and Bach. He has performed as a guest with The Australian String Quartet and The Australian Chamber Orchestra. He is also a founding member of the award-winning contemporary music ensemble Topology, with whom he has performed extensively both throughout Australia and internationally.
Bernard is also a composer, and his compositions have been performed in the U.S, Canada, Holland, Belgium, Indonesia, Singapore, and throughout Australia. In 2019, his String Quartet, Enkindling, was premiered in the QSO's Chamber series, and he has been commissioned to write a new orchestral piece for the QSO, to be conducted by Umberto Clerici, and performed in 2025.