Tanks Arts Centre, Cairns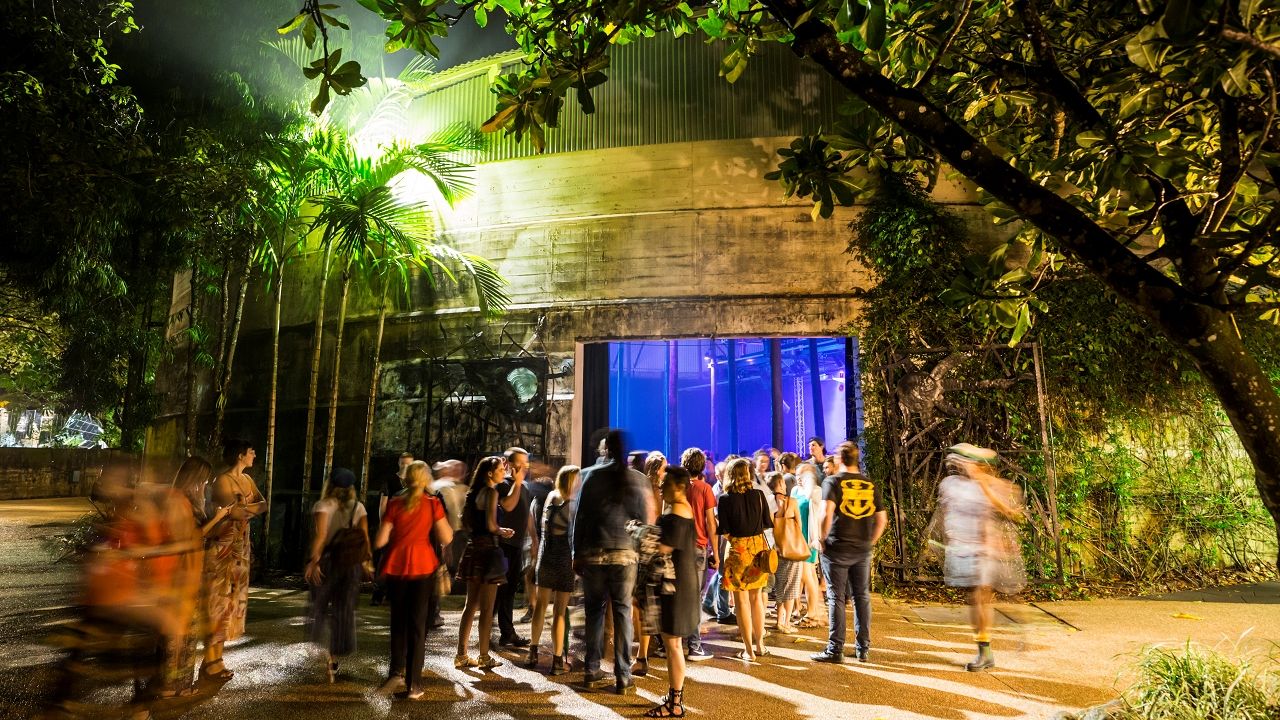 Tanks Arts Centre is located at 46 Collins Avenue, Edge Hill. Situated just 4km north of the City's CBD.
Tanks Arts Centre is an iconic, and innovative, multi-use, contemporary arts facility creatively housed in three converted World War II naval oil storage tanks, and set amidst a lush rainforest.
Tanks Arts Centre is fully wheelchair accessible with compliant graded paths and access points. Accessible bathrooms are located beside Tank 5.
Sunbus stops on Collins Avenue directly (outside the entry to Cairns Botanic Gardens).