At Home with Brenda Sullivan
Part of our QSO AT HOME series
Blog ·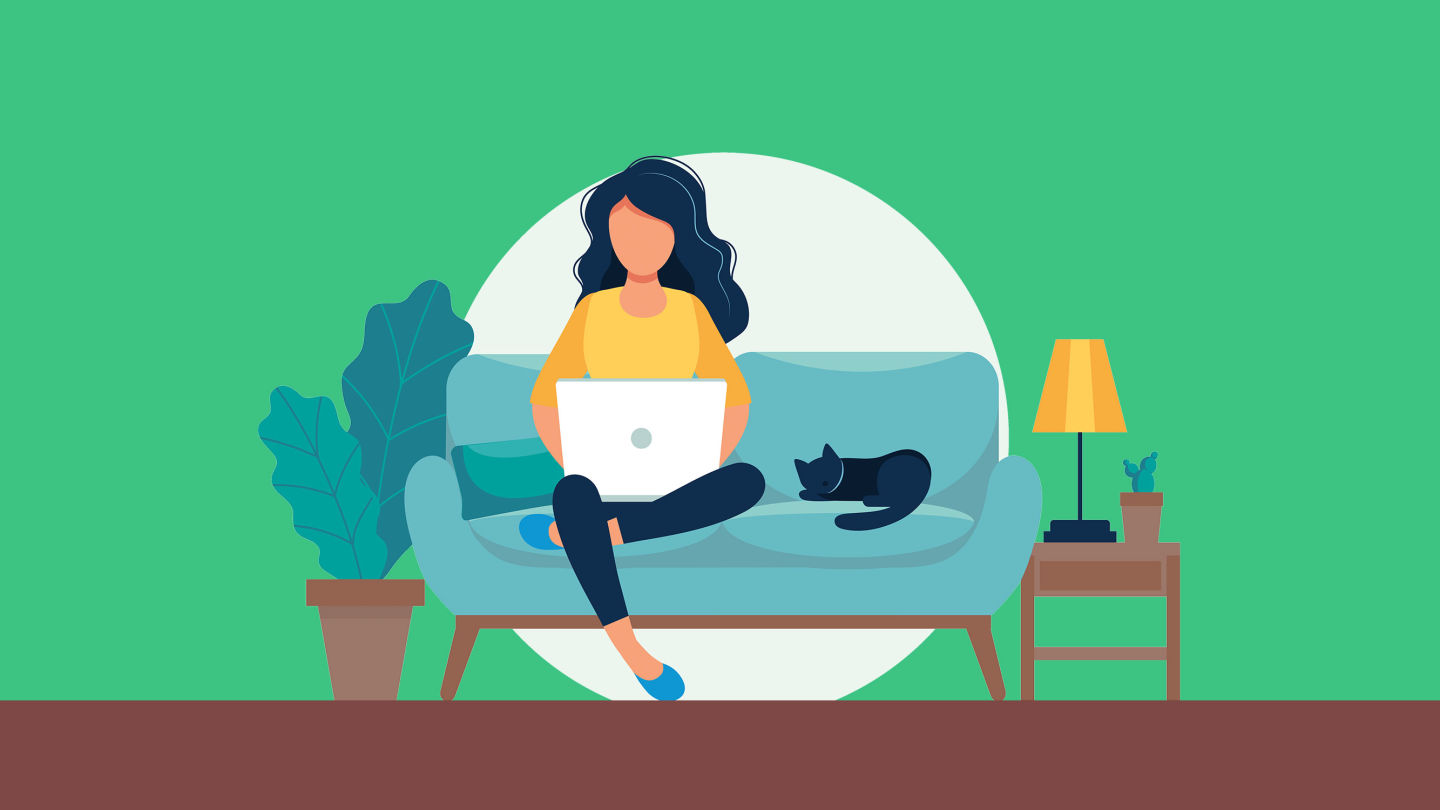 You may not be able to see them performing on stage, but while our musicians are at home they're sharing an insight into our daily lives in isolation. Meet violinist Brenda Sullivan!
Hi all you wonderfully socially distanced readers. I'm Brenda Sullivan, a violinist with the Queensland Symphony Orchestra for the past 37 yrs, STILL LOVING IT, and now missing it...
BUT they talk about silver linings, so in this time of uncertainty I'm staying positive and taking the time to GET STUFF DONE!!
My first task is to untangle this mobile thingy that I knotted for myself to undo, about a year ago! I find it strangely satisfying to tediously follow the threads and slowly, slowly let it unfold… well it hasn't unfolded yet but I WILL SUCCEED!!
#Dancing with my grandchildren
My second task is to learn the Floss dance moves. I am very blessed to have a large family of which some are living with us at the moment. I'm told that I really need to know the lyrics to 'Let It Go' better but my grandchildren are excited that I can now resew an Elsa's cape back on in 2 seconds flat when play becomes just that little…ummm…energetic let's say? :)
My third task is to conquer my pile of mending and spend some more time at the machine. Sewing has always been a passion of mine and through the years, my pile of mending has grown tall and proud. You will be so happy for me that this time at home has meant that I have been able to reduce this pile significantly. There is talk about the need for making some special curtains for the ICU wards during this time so I am looking forward to helping out there too.
In uncertain times such as now, everyone needs a fur baby… or a feather baby perhaps! We have always had chooks (The King, Rambo, Chooky, Lucky and Henny Penny to name a few) and really hope that those who have recently acquired chickens, will care for them tenderly well past this crazy time. I'll never forget seeing our youngest son, when he was 7, moving his homework space outside with the chooks – chook under one arm, pencil in the other. Awww shucks…
Of course, playing my violin continues no matter what. I do a lot of thinking, life planning, problem solving and much more while playing. It's true. For me, playing provides such personal strength and comfort. This is my home music space, LOADS of instruments: piano, cello, bass, guitars, violins of many sizes, mandolins, ukuleles… But wait, what's that GREAT pic on the wall?? It's Queensland Symphony Orchestra in 1984 (I believe!) There are four players in that photo who are still in the orchestra today. Guess who….CHAMPIONS I think!!!
I so miss the contact with so many people in my personal and work life in these days of social isolation, so I send you all wishes of sunshine, laughter, conversation and great health for your every day. Stay safe and see you soon.
Heidi Rademacher and in Memory of Hans Rademacher, and Anonymous support Brenda through the Music Chair program.