Don Quixote in 5 Minutes
Blog ·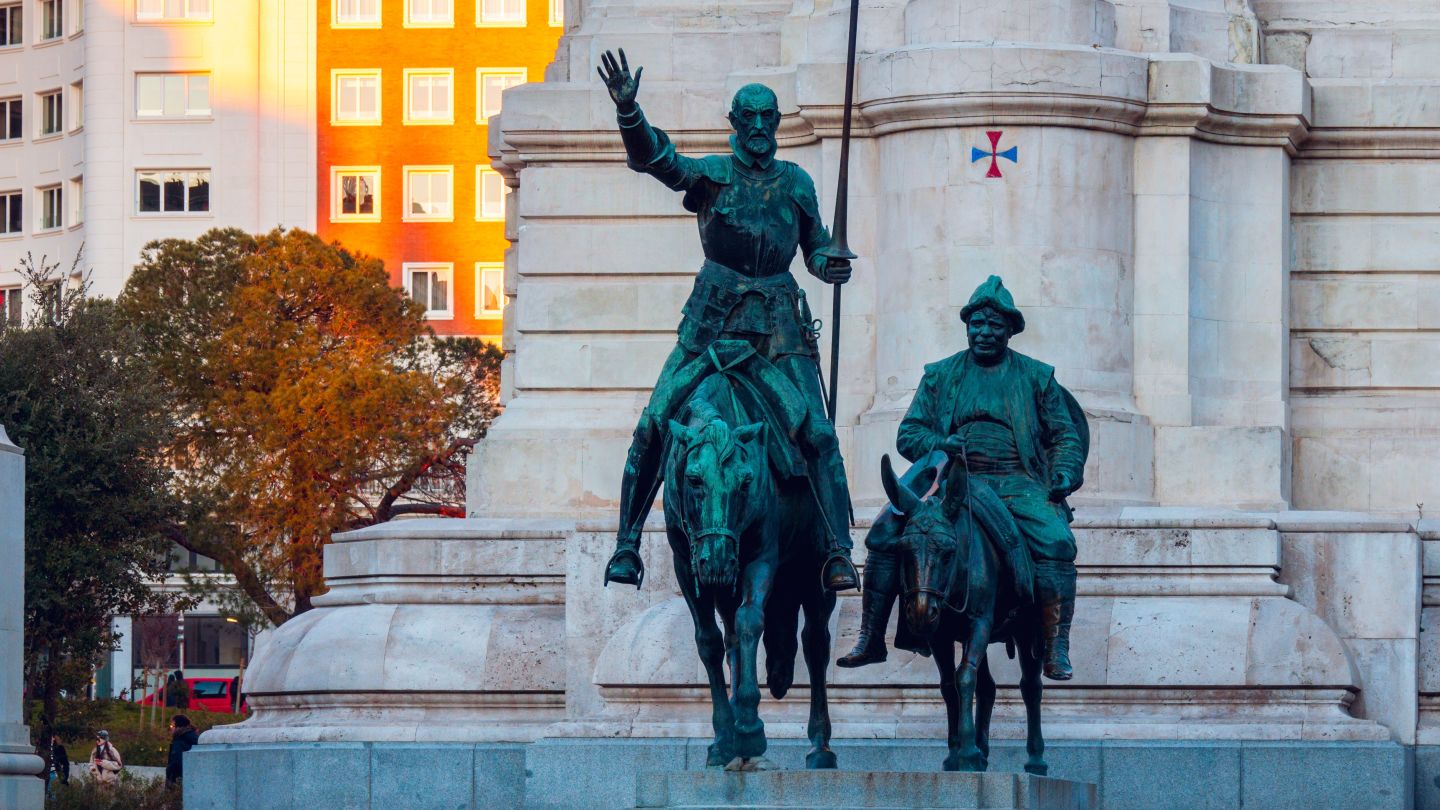 #​"The Greatest Story Ever Told" has not only influenced literature, but it has also inspired Queensland Symphony Orchestra!
QSO and acclaimed actor Eugene Gilfedder gear up to bring you a unique mix of theatrical, visual, and musical elements for our upcoming 2023 concert, Don Quixote, featuring the works of Mozart, and Richard Strauss' tone poem of the same name, Don Quixote.
Often cited as the first modern novel, Don Quixote is considered by literary historians one of the most influential novels of all time. "Don Quixote" has become a character archetype in writing, and fun fact, the word "quixotic," meaning the impractical pursuit of idealistic goals, entered common language due to this very book.

While Don Quixote is one of the most important novels in history, it was published over 400 years ago, so there is a chance some may not have read the book (it isn't exactly part of Oprah's Book Club). So, we thought we would put together a quick summary of the story of Don Quixote before you enjoy our concert, so you can get up to speed or refresh your memory of this legendary tale.
Our story goes…
Don Quixote is the story of a man from La Mancha, Spain, obsessed with stories of knights, nobles, and damsels in distress. So much, in fact, that he decides to put on some old armour, pick up a sword, treat his elderly horse as his steed and take on the name Don Quixote in an attempt to become the hero of his own story.
Don Quixote then sets off for adventure, but comedically fails immediately by picking a fight with a trader. He is then taken back home, but once he has recovered, he sets off again, this time with his neighbour, Sancho Panza, as his squire.
Don Quixote's second attempt is somewhat successful, although he is seen as more of a nuisance than a knight, although occasionally doing unintentional good – such as uniting two bereaved couples.
Many of Don Quixote and Sancho's quests are met with tricks, mockery, and comedic outcomes. He attacks travelling friars, joins a group of goat herders, harasses inn workers, and famously fights windmills – proclaiming they were giants. Sancho often bears the brunt of Don Quixote's misadventures, with his poor squire being unintentionally poisoned with a "magic tonic" and tricked to whip his own bare buttocks by a Duke and Duchess.
The story ends with a beaten and battered Don Quixote dying from a fever, thus ending the knights-errand, with it being proclaimed that his death symbolises the demise of chivalry.
With this short summary in mind, allow the orchestra and Richard Strauss' works to bring the story of Don Quixote to life through music. Make sure to take specific note of how the instruments are used to depict the characters and episodes within the book. Keep an eye (or ear) out for the solo cello, performed by Hyung Suk Bae, which represents Don Quixote, and how his squire Sancho is brought to life through solo viola, tenor tuba and bass clarinet.
You can experience Don Quixote on Friday 12 and Saturday 13 May at the QPAC Concert Hall. Make sure to book your tickets to secure your seat to enjoy QSO and Eugene Gillfedder, as they take you on a musical quest of the last knight and his squire.