Taking 5 with Amy Dickson
Blog ·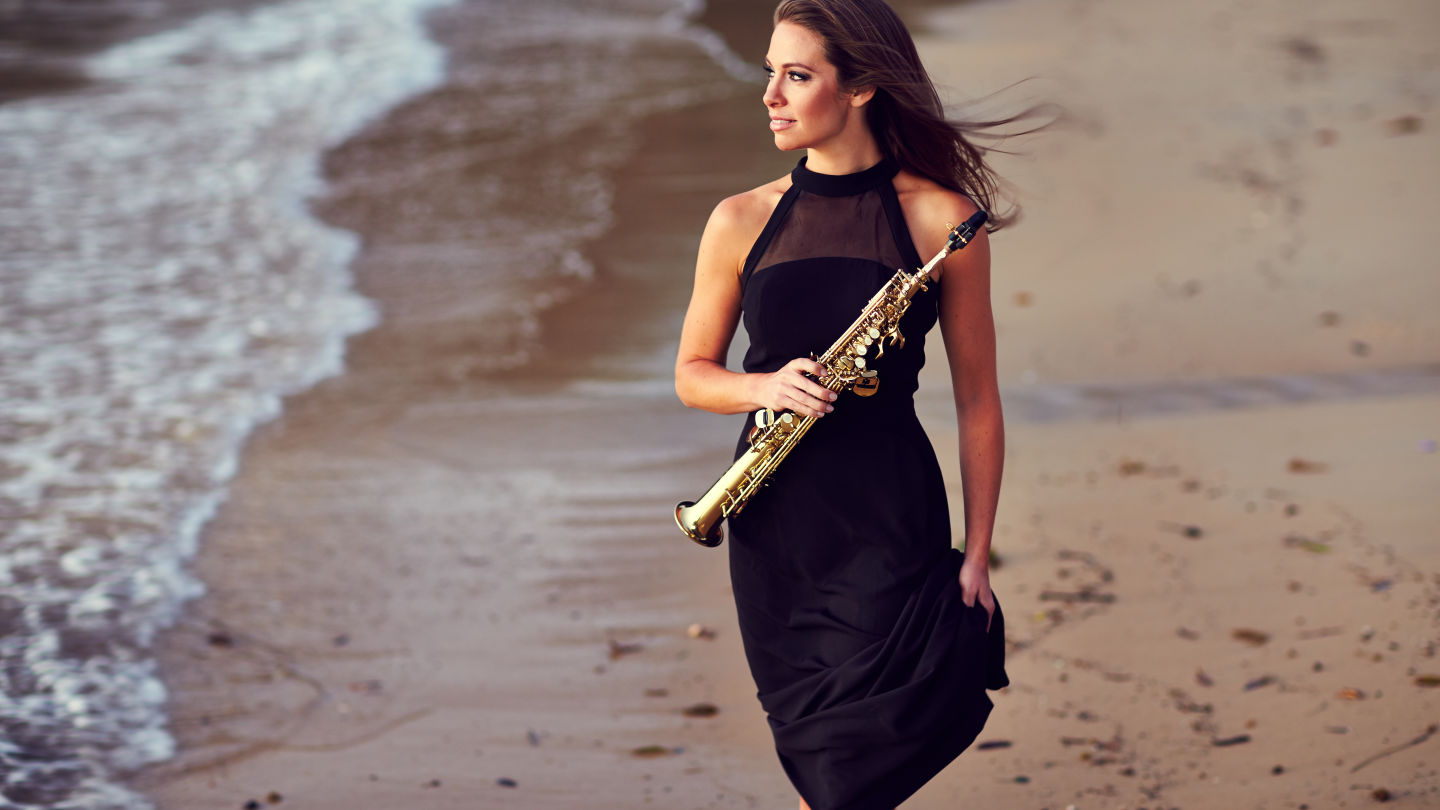 Photo credit: Christian Mushenko
Saxophonist prodigy Amy Dickson is recognised around the world for her distinctive tone and dynamic performances.
Her music is described as '...luscious, silky smooth, sultry, and voluptuous' (Gramophone Magazine) and we couldn't agree more.
We sat down with the twice Grammy nominated soloist to chat about her musical journey, circular breathing (that's how she plays those dazzling tunes) and her lockdown project, 'The Solo Sessions'.
Tell us about your journey to becoming a saxophonist?
I was first introduced to the saxophone when I was six and living on the Northern Beaches of Sydney. Miraculously, one of the best saxophone teachers I've ever known lived just down the road from us. Her name is Melinda Atkins and she taught me until I left Sydney to study at the Royal College of Music in London aged 18. She taught me many valuable lessons, both musically and otherwise, and I am forever grateful for her years of dedication.
Can you explain how circular breathing works? How did you learn it and how does it influence your performances and the kinds of music you can play?
I taught myself to circular breathe in order to be able to play the Glass concerto. Essentially, I breathe in through the nose and send that air to the lungs, whilst breathing out air which I've stored in my cheeks. It has enabled me to play repertoire written for non-wind instruments, but is increasingly called for in contemporary music as well.
Where has been your favourite place to perform? Any special memories there?
I think the answer to that is probably the Sydney Opera House. It's always wonderful to have so many loving friends and family in the audience.
You have had many works composed for you - can you talk about the creative process and share what it's like to work alongside a composer to create and perform something new?
Every new work follows a different process. I try to be as involved as I can and often a composer emails me their latest excerpt, which I record and email back so that they can hear it. I try to place as few limitations on the work as possible, which I feel is important because the saxophone is still an evolving instrument: I don't think we have quite found the full limitations of it yet. As a result, a few pieces have pushed me to learn new techniques, which have taken a few months to master. Those instances are actually very special because I received a score which looked impossible to play, and after working on it over time, it just happened - and that felt like magic.
Tell us about your lockdown project 'The Solo Sessions'. What inspired you to create it?
When the COVID-19 lockdown started at the start of March 2020, I wrote to some of my composer friends to see whether they might like to write a piece which reflected their thoughts at the time. It blossomed naturally into 29 new pieces for solo saxophone, which I recorded at home and posted on YouTube, Instagram and Facebook. In each video I interviewed the composer via Zoom and those interviews are really very special - both because of the thoughtful insights they give into the impact of the crisis, but also because it was really lovely to hear from the composers at the time of composition.