Taking 5 with David Taylor
Blog ·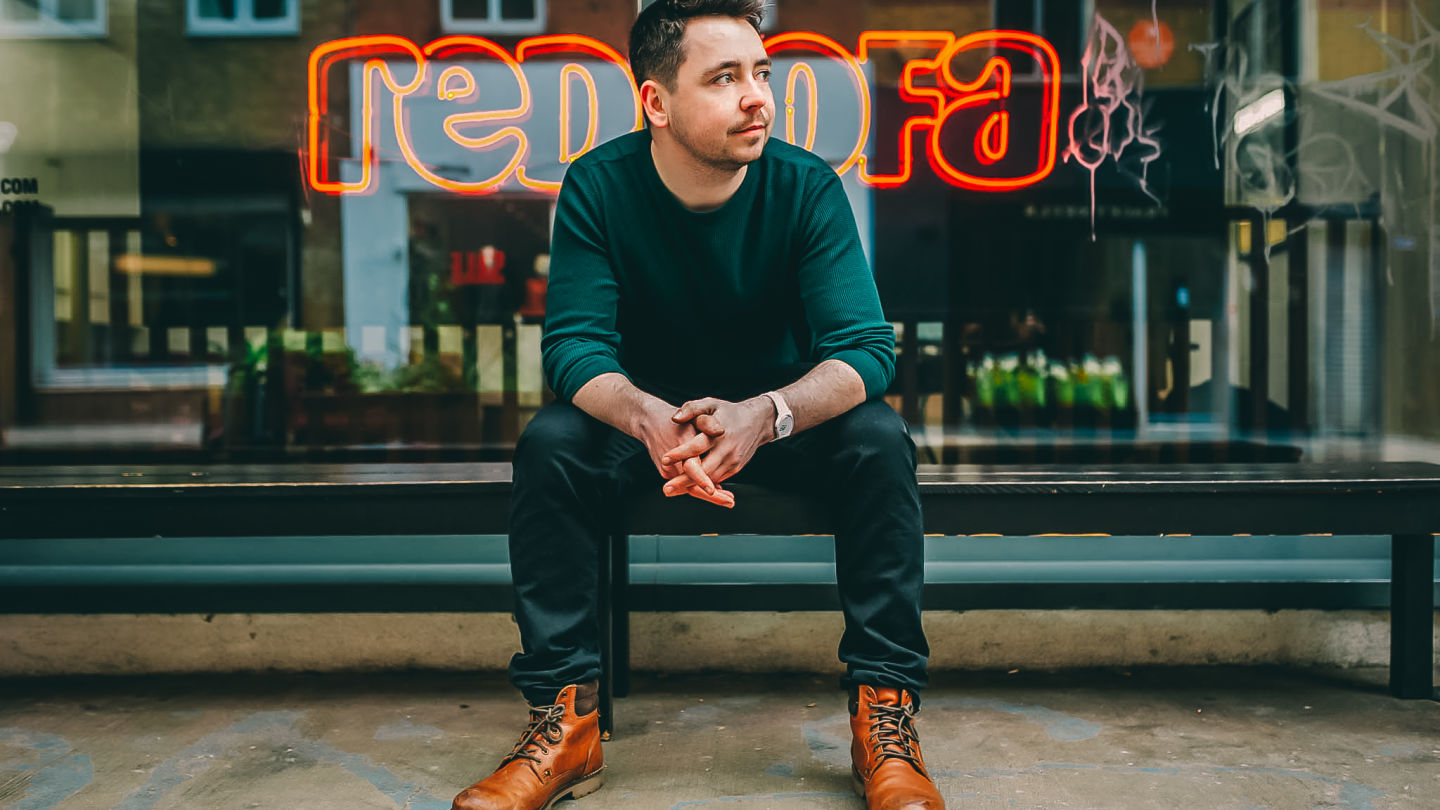 Photo credit: Mark Castillo
He's the young arts entrepreneur shaking up the world of orchestras by asking them why they do what they do, and could they do it better?
We sat down with David Taylor, classical music blogger and CEO and Founder of the first 100% digital youth orchestra, the Yorkshire Young Sinfonia, to talk about his journey into classical music, how his blog has grown exponentially, and what he sees for the future of orchestras online and around the world.
Tell us about your journey into classical music. Where did your passion start and where has it taken you?
My journey is a little strange. I don't come from a musical family, but I do have a very musical older sister who plays piano. As a kid, I just sort of copied her in taking up music… but didn't take up the bit where she practiced really hard.
Despite loving music, I originally went to university to study history, where I got an amazing cello teacher and played in the orchestra. All of a sudden I was exposed to a level of music making I didn't have when I was growing up, and it became an even bigger part of my life. So after a couple of months I decided to make the switch to studying cello at Birmingham Conservatoire (now Royal Birmingham Conservatoire).
As much as I loved the music, I didn't quite settle into the system at music college. This could be a whole blog in itself (and it already is), but when I graduated, I was feeling a little bit lost. So I did what everyone should do in working out their next steps in the world, and applied for a job I saw on the internet after one too many schooners. Fast forward three weeks and I was on a plane, and ended up teaching cello at a music conservatory in Jerusalem and living in Bethlehem in what was the weirdest commute I've ever had.
This was an incredible year, and I loved learning from other cultures and experimenting with my teaching. I then came back to the UK, again with no idea what to do, but this time energized and wanting to try and give young people from my home region of Yorkshire what I saw others had around the country and the world. From there I launched my own youth orchestra with the famous words of 'how hard can it be?...'
Turns out very hard. But over 4 years and 4 concerts we reached over 7.5 million people, and in the process became the first youth orchestra to be totally digital, using iPads instead of sheet music. As part of doing this I became fascinated with how we in the sector connect with people in the 21st century.
Which takes me to now; my passion is helping those in classical music connect to audiences and find their place in the digital age, from individuals at the beginning of their journey, to large professional orchestras with all the gear. I'm in the privileged position of being able to help people round the world, and I'm now fascinated with progressing the conversation of how classical music adapts in the 21st century, training the next generation of musicians, and how we can be in control of our own careers and story.
Your blog has become a place for classical music discussion and ideas. How do you see it growing in the next couple of years?
I've been amazed at how the blog has grown over the last six months. It used to be somewhere where I would write ideas and thoughts about the industry when they came to me (which sometimes meant gaps of 9 months). My 2020 resolution and as COVID-19 hit, I had a huge burst of energy. On one side was writing about the future and the challenges of the sector, with a blog on "classical music in crisis" with my predictions kind of blowing up. On the other was trying to help as many musicians as possible, and put out as much content as I could to help get musicians online… guides, lists of gear, advice, video tutorials… you name it, I churned it out. It's been amazing to see how many people got in touch and connected as a result of it, and that it was of help.
As for the next couple of years… that's a very good and timely question. I actually took some time over the last couple of months to recharge on the blogging front and haven't written anything for a while. As I write this, I'm in the process of planning the next stage of content. I want to find more ways of helping individual musicians with their journeys. I'd also love to find more ways of using the site as a place discussion. Now I have more of a presence, I want to use my blog as a platform for guest writers to share their thoughts and ideas.
Finally, I'm fascinated by creating more video content to tell the stories of individuals, organisations, and places that are doing exciting and innovative things. I'd started testing it in February and it got derailed by COVID-19, but I'll be taking it up again soon.
On your blog you often talk about musicians and orchestras moving online (particularly during COVID times). Why do you think it is so important for classical musicians and orchestras to stay up to date and experiment with online content?
It's vital for everyone to stay up to date with being online, to the point where I can't see the argument not to. For me, the COVID-19 pandemic brought forward a crisis we were going to have anyway, as the classical music world has either been incredibly slow or has failed to adopt digital and social media.
The crisis we were going to have was about not being relevant in the society we live in. Digital is integral to all of our lives, and if musicians and orchestras are not out there fighting for attention, we will become irrelevant and a footnote in history.
On the flip side, it's not all doom and gloom… it's incredibly exciting! We now have the tools to share our music and our art across the whole world. And the best bit - it's free, and we're totally in charge of how we tell our story. The gatekeepers of a TV exec or record producer are now removed, and we're liberated to have full creative control of our output and how we connect and engage with our audiences. Why would you not want to be a part of it?
As the digital world moves so fast, experimenting and staying up to date is vital. As musicians we have perfectionist tendencies, so the idea of 'fail fast and fail often' can feel pretty alien. I find that treating this experimentation like you would your musical practice really helps. If you learn something, it's worthwhile.
You recently joined our first ever online Listening Party! What did you think?
LOVED IT. What I especially loved was the experimentation. Hosting a listening party on Discord is a huge leap into the unknown for orchestras, but it shows just how many different potential ways there are to create content about classical music. Going back to the 'fail fast and fail often' idea from before, if it ends up being something that doesn't go forward, it shows that QSO looking for new ways to connect to its audience, and having that mentality can only be a good thing.
I also loved that it was taking ideas from the gaming world. There is so much we can learn from how they have REALLY succeeded online. The Fortnite World Cup was a great example of reimaging what digital coverage of a live event could be. I think Twitch could be a great unexplored platform for livestreamed concerts and already has the feature for donating mid-concert built in.
When you're not writing, teaching, hosting or consulting, what are you up to?
To be honest things have been a bit hectic of late as I've been glued to work and moved cities (still not fully unpacked). But when I do pull myself away, I love photography and filmmaking. Both are something I would love to be better at and learn more about, but I find them both fascinating and at times calming to do. I enjoy cooking, with varying levels of success, and have been trying to get as much fresh air as I can.
I'm also a huge rugby fan so it's been great to have so many games returning to our screens. Actually, the last international match I went to was England vs Australia… which we won!
#Follow David on social media