Taking 5 with Joff Bush
Blog ·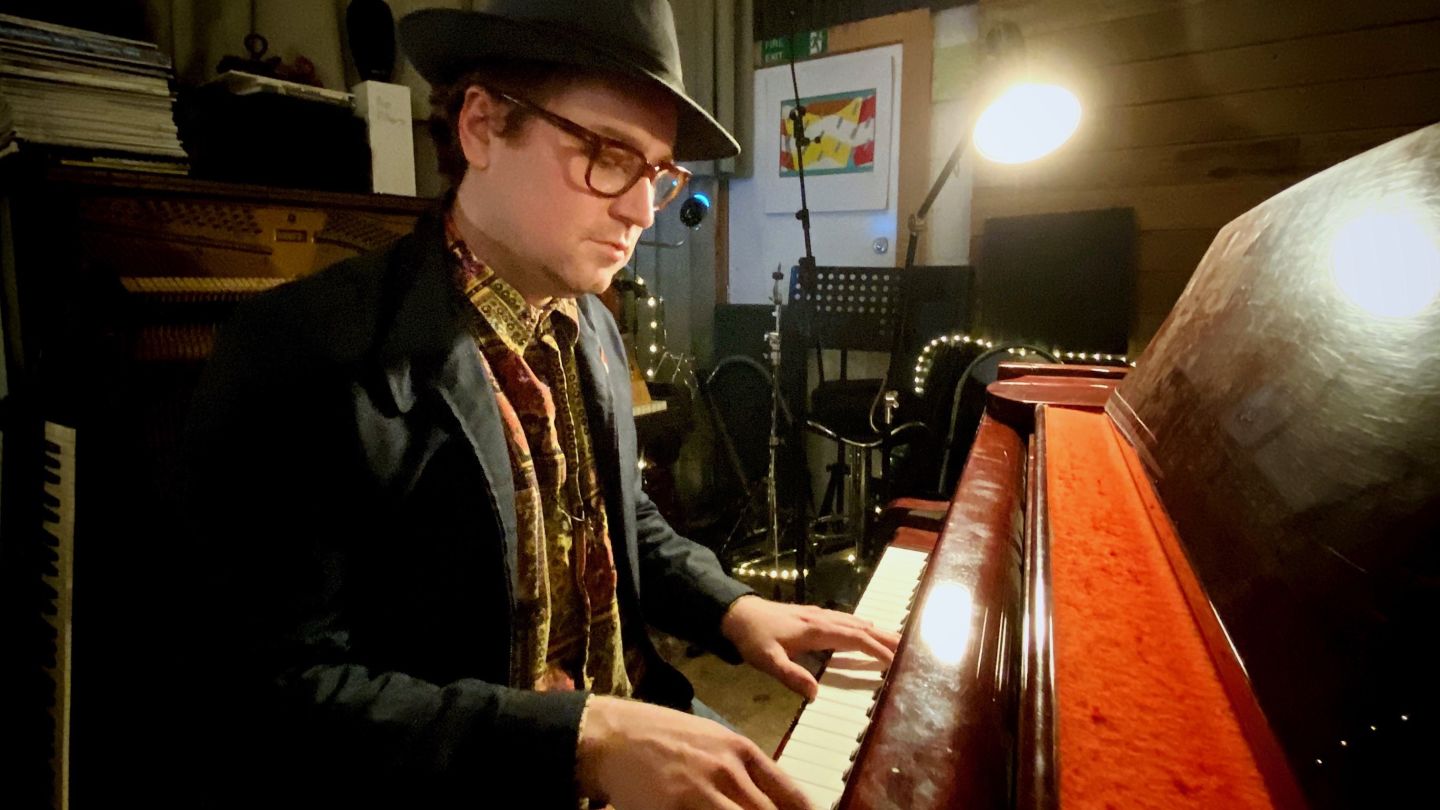 If you know anyone under the age of 8, it's likely you will be familiar with Bluey – ABC's hit TV show about a lovable family of Blue Heelers living in Brisbane.
As the latest episodes dominate the downloads, we caught up with head composer Joff Bush to discover how he landed the role, what the creative process involves, and why he enjoys featuring classical music in the Bluey soundscape!
Tell us a bit about your musical journey - did you learn any instruments growing up? How did you get into composing?
I was never one of those prodigy kids. Quite the opposite really. I learned piano from an early age but it wasn't until I started learning some Duke Ellington Debussy as a teenager that I got hooked and practiced... lots. When you're not one of those 'gifted' kids you have to love it enough to practice to catch up.
My piano teacher at the time, Ken McLean, is an excellent TV composer and pianist and gave me the writing bug. I was tossing up between studying visual art, psychology, or music, and I guess film music is a bit of all three. I remember seeing a concert when I was teenager and thinking 'OK, this is the most beautiful thing in the world - this is what I want to be part of'.
The question on everyone's lips – how did you land the gig at Bluey? What it's like to be part of Brisbane's amazing success story?
It's a real privilege to be part of such a special show. Because it's become so popular I like pretend it's a small show to take the pressure off! Ludo's Daley Pearson and I have made things together since we were teenagers. We were working on another project - a great animation for older kids called Strange Chores and he thought I'd be a good fit on this 'little show' they were developing at the same time. I was initially actually hesitant to come on board as my schedule was quite busy, but after I watched the first early animatics I was full of emotion - it was such a beautiful show and I simply had to do it. We felt that each episode needed its own flavour and wanted to avoid doing anything cookie-cutter music wise. This led to a very busy first season but I was able to bring on a great music team to help me out. I still can't do it without the extra composers, co-writers, arrangers and musicians.
Talk us through the creative process. What comes first – the music or the animation?
The story always comes first. Once a week my assistant Jazz and I meet with the key creatives from the show for what is called a 'spotting session' (where we work out all the 'spots' the music is going to go). During this session we go through ideas for upcoming episodes, lock off an episode for the mix, tweak, edit and review. Because we are always working on more than one episode at a time and there's so much thought and detail, it's quite an involved session. Bluey creator, Joe Brumm, is really passionate about the music too and has some brilliant ideas.
Lots of ideas are thrown around the room during the spotting session and a lot more thrown into the bin. We then work with the team to write, record, mix etc. A lot of the musicians are people I've worked with for years or we studied together. They're all brilliant.
Image courtesy of Ludo Studio
Bluey episodes feature some great classical music. What motivated you to include it? Are there any particular composers who inspire you?
Well... it's great music and it's fun to play around with - like putting caviar on a hot dog or something. There's a bit of a tradition in animation - from the old Looney Tunes cartoons to Fantasia - of adapting classical music, and I think Bluey follows through with that, albeit in a bit of a ramshackle way. It started when Brumm had the great idea to use Mozart's Rondo Alla Turca in our Magic Xylophone episode, and we went from there.
There are always good story reasons for using classical music too. For example, in Bike (an episode where all the kids learn how to do different things), we used Beethoven's Ode to Joy. This is one of the first pieces I taught my piano students as it sounds great and fits under the hand nicely. The episode's score mimics a student slowly learning the piece before bursting out into a full 'orchestral' version for the climax when everything goes right. This follows the themes of learning and achievement that the episode focuses on.
As for influential composers, there's too many to mention. I'm currently getting into to some of history's overlooked 'classical' composers like Florence Price.
I'm sure it's a difficult question, but can you share one of your favourite episodes and tell us what you love about it?
Probably Flatpack at the moment. There's so much crammed into that little episode and so many concepts. Teasing has a special place in my heart as it was the first episode I ever saw and the second I worked on. It helped frame the sound of Bluey moving forward too.