Taking 5 with Liam Viney
Blog ·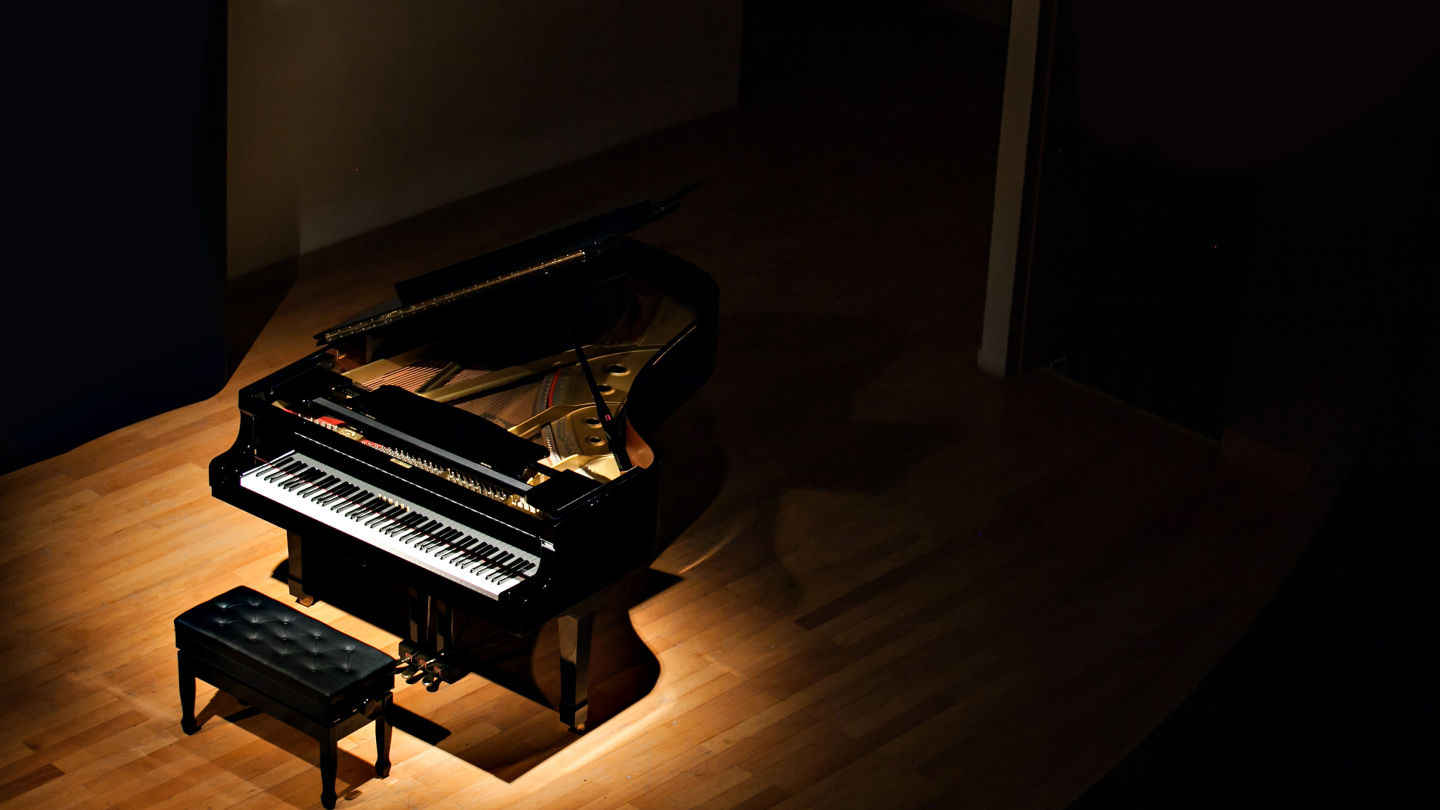 As Head of the School of Music at the University of Queensland, Liam Viney knows a thing or two about classical music.
Solo pianist, academic and ensemble member of the UQ Chamber Players and the Viney-Grinberg Duo, Professor Liam Viney is a wealth of knowledge when it comes to classical music. We caught up Liam to chat about his journey into music, a post-COVID music industry, and his experiences performing.
Tell us about your journey into classical music as a pianist and then later as an academic.
I was lucky to have piano lessons from a young age, thanks to my wonderful parents. My mother had always yearned for a piano as a child, and she made sure there was one in our house so that my brother and I wouldn't miss out like she had. There were many classical records in our house which helped, as did a long line of excellent music teachers, including at primary and secondary schools (Alison Waddell, Sue Brady, Graeme Morton). Going to what was called the 'Young Con' at around 15 years of age was a big step, and I learned much from Stephen Savage there, and later, Natasha Vlassenko. I was able to put together enough scholarship money to study music at Yale in my early 20s, with the pianist Boris Berman. I had this idea that I should avoid the real world for as long as possible, so that I could keep learning and practicing. I ended up doing a Masters and a Doctorate in piano performance at Yale. The good fortune I experienced in education set me up for good fortune in the job market, because I had just completed my doctoral coursework when a job came up at the California Institute of the Arts that could not have been more attractive. It involved teaching piano, and being part of a vibrant and dynamic performance culture. After five years there, a job came up in my home town at the University of Queensland that seemed similarly built for the precise things I was interested in. It's now just over a decade since I moved back to Australia. I left here a singleton, but came back with a partner in life and music (Anna Grinberg), and two small violinists (our children).
You're a member of both the UQ Chamber Players and the Viney-Grinberg Duo. How often do you get to perform? How do you think your scholarly approach to music informs your practice?
Obviously the pandemic has slowed live performance opportunities down, but the UQ School of Music invested in live streaming technology in response, which has enabled us to get a flourishing concert series up and running online. Anna and I were also invited to perform at the Medici Series this year, which was a real highlight. We've been focusing more on recording in recent years, with two discs on the ABC Classics label, one on Tall Poppies, and one coming out on Naxos this month.
Being part of a university context is fantastic for music-making, because it constantly reminds you that informed performance is better performance. Music is connected to the wider world, and being able to draw on the intellectual energy of a world top-50 university campus gives music-making a special kick. People associate pushing the boundaries of knowledge with scientific forms of thinking, but artistic knowledge is real and important, and its boundaries can also be explored. The exciting thing is when new artistic ideas come into being, whether through collaborating and creating new music, or through learning to hear and understand old music in a new way.
What are your reflections on the performing arts industry turning to digital content and concerts as a result of COVID-19? How has UQ approached this?
I think this year has accelerated trends we've been talking about for some time. In particular, the way in which digital production and online dissemination creates a more democratised and participatory musical culture. Musicians at any stage can more easily bypass institutions (such as record labels) and connect with audiences. Some institutions too have been able to quickly develop their own online engagement, the QSO's activity this year being a great example. At the same time, lockdowns have created a real hunger for live performance experiences, and I do believe the live concert space is more important than ever. It's one of the last remaining places where people come together for communal, mutually respectful, empathy-inducing listening. The act of deep meaningful listening is clearly becoming harder to practice in our increasingly fractious and noisy world, so we must hold on to those opportunities where they exist.
At UQ we aim to prepare our students for this world by giving them a strong foundational training in the three pillars of music education: doing music, hearing music, and thinking about music. A strong craft, a strong ear, and a creative and informed mind are all essential (and related) qualities in a musician. At the same time, we're concerned about employability and the future of work. We think that knowledge of music psychology, music technology, popular music, and music education creates eminently employable graduates, and so our programs are designed with that breadth in mind. Finally, we have an integrated Honours in the Bachelor of Music (Hons). This means that students are taught from the beginning that the practical dimension of music has to be nourished and enriched by the context it sits within and relates to.
How has our partnership with UQ helped students studying classical music?
The partnership between QSO and the UQ School of Music has been enormously beneficial for our students, particularly in terms of developing employability through contact with the profession and industry. QSO musicians have interacted with our students in a variety of ways, including producing over 90 ensemble training videos made available to UQ Music students during COVID-19 restrictions. This enabled high quality orchestral training to continue effectively throughout the move to online study. QSO musicians followed up the videos with live online tutorials. An associated mentorship scheme was particularly valuable, as were a range of forums covering topics connected to performance practice, career pathways and music and health. Most importantly, QSO's incredible musicians provide role models for our students; they generously share their perspectives with the next generation, and show young musicians how to reach for the highest standards and aspirations in their art.
When you're not teaching or performing, where can we find you?
Well my current role is Head of the School of Music at UQ right now, so the vast majority of my time is spent on that enterprise. Beyond that, I like to be with my kids, family, on my bike, at a concert, and walking on Mt Coot-tha when possible. I wish I had more time to read novels.
#Explore Professor Liam Viney's music