Taking 5 with Madeline Gibbs
Blog ·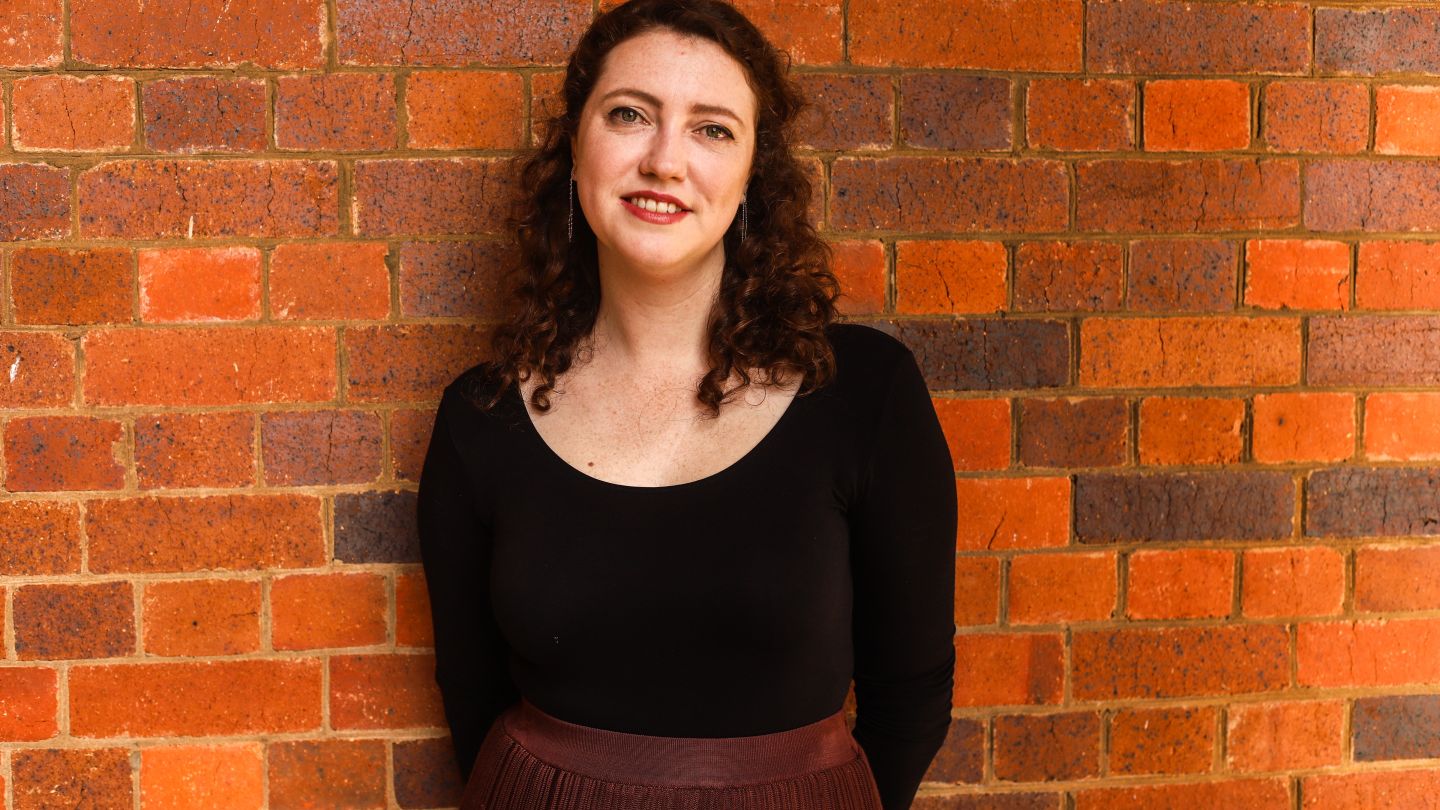 #Many of our admin staff have hidden musical talents, and we have just uncovered another!
We sat down with Madeline Gibbs, HR & WHS Coordinator by day, choral singer by night. Here we chat about all things singing – from musical memories, to favourite composers, and her all-important choral playlist.
Tell us a bit about your musical upbringing and how you came to sing with Brisbane Chamber Choir.
I studied piano and voice from a young age and grew up in Ipswich, which has a strong British/Welsh choral tradition because of its history after colonisation as a mining town. I was involved in choirs in Ipswich and at the Young Conservatorium and then studied a Bachelor of Music majoring in vocal performance at UQ. I met the Brisbane Chamber Choir's director, Graeme Morton, during that time and was involved with choirs both within and outside of university music. These days I spend a large portion of my musical life working in choral and small vocal ensembles. I'm very pleased to be joining the Brisbane Chamber Choir for our performance of Mozart's Requiem.
For those who haven't experienced it, can you describe what it feels like to sing in a choir?
It's an amazing feeling. Singing is something which requires you to use your whole body and is one of humankind's most long-lived social practices. I think this is why so many people experience singing in a choir to be an uplifting, sometimes transportive experience. Between personal connection with the music, the physical engagement required, working with the rest of the ensemble and creating a performance for the audience, there's a lot to be thinking about at any given moment. Singing is an innate, hardwired musical tool which allows our brain to do all of these things at once and derive meaning and fulfillment from the experience.
What are some of your most cherished musical memories?
I joined The Australian Voices for QSO's performance of Mahler 2 in February 2016 and that was a colossal performance. It's a rare privilege to be involved in performing a work like that – 80 minutes of music for augmented orchestra, including chorus in the last movement at the moment of Resurrection for which the symphony is named. Preparing and performing Bach's motet Jesu Meine Freude with the St Stephen's Cathedral Schola for the Brisbane Baroque festival has also been a highlight. Some of my earliest musical memories are of listening to recordings of Bach's masses and cantatas so that was particularly special for me. One of my more recent cherished memories was singing an entire book of madrigals by Gesualdo in 2021. It's such different music to anything you can find today and so emotive. A lot of choral music from the canon tends to be sacred so it was also nice to be able to experience those secular madrigals as a choral singer.
In your experience, which composer captures the quality and capability of the human voice effectively?
This is a tough one! Mozart's operas have some of the finest representations of libretto and soloistic expression that I can think of and this is very much present in his Requiem, as well. When it comes to choral music, though, there's such a diversity of style and expression that it's difficult to choose. We'd be nowhere without the choral music of the renaissance and music from that time is really connected to the natural qualities and capabilities of the voice. I think Lassus is my favourite of those composers. My favourite choral composer at the moment is Arvo Pärt, though, whose choral music create an atmosphere that I consider unique to the capabilities of voice.
If you had the opportunity to meet one choral composer, who would it be and why?
I think it would be so interesting to meet Barbara Strozzi. Strozzi wrote music for small vocal groups but also wrote more secular vocal music than most other composers of her era. It would be so interesting to learn more about what it was like to publish that music as a woman in the 17th century, especially because most choral music still performed from that time was written for religious use.
Bonus Round! This month you're performing Mozart's Requiem, alongside some of Australia's foremost soloists. What does this work mean to you? Do you have a favourite movement?
Mozart famously died before having the opportunity to finish this Requiem and it's so interesting to see the ways that others have completed his work over the years. I've got a couple of favourite moments. I think the Kyrie is the movement which best demonstrates Mozart's most complete orchestration of the work and his fugal writing for both voice and instruments.
The Domine Jesu Christe movement is a great example of the way that Mozart wrote for the voice and could conceive so much of a work before even writing it down. Mozart didn't orchestrate that movement but if you get a chance to look at what he did write, you'll see that the orchestrations and markings he did write gave a sense of his intentions. I think these were realised effectively in this performance's edition by Levin and the popularly performed Süssmayr completion.
See Madeline and the Brisbane Chamber Choir perform Mozart's majestic Requiem on Friday 20 + Saturday 21 May.