Taking 5 with Shaun Tan , author of The Lost Thing
Blog ·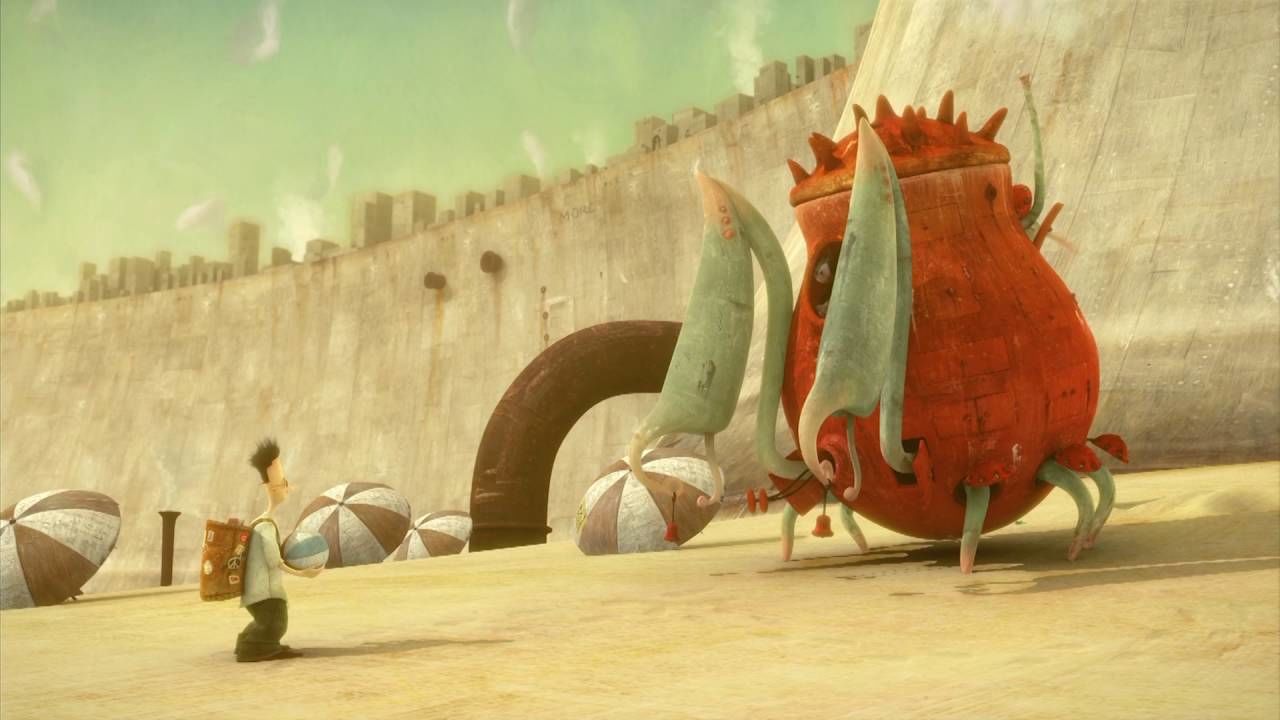 Shaun Tan is a celebrated illustrator and children's author. We sat down with him ahead our upcoming performance of The Lost Thing to discuss his creative process, inspiration, and how this project came to life.
After already being adapted into a film, what does it mean to you to have THE LOST THING represented through another media – orchestra?
It's not something I can easily imagine, but then again, this was true of the animated film, and actually the original book itself. To me, what's appealing about an orchestral adaptation of this story is that it does not feel like an obvious thing to do – actually quite difficult – and I've come to learn as a visual artist that this is an excellent starting point of any project. How to communicate specific ideas, storylines and feelings when one key protagonist, The Lost Thing creature, is nearly impossible to describe, and the other, a human companion, tends to be emotionally inexpressive? This both presents some big expositional problems, but then again, great opportunities for an audience to freely think, feel and imagine. This is what I discovered sketching the first draft on my kitchen table, and may explain why the story still has appeal nearly 25 years later. There are also many parallels between painting and music, most notably the lack of words, the absence of explanation, where meaning must come first and foremost through a passage of feeling, rather than explanation. So it's at once a big challenge and a natural fit.
What do you believe this orchestral performance could demonstrate more strongly to children than other avenues?
I think perhaps an emotional immediacy. As someone who writes and illustrates in a profoundly silent medium, and within a silent space far away from a disparate readership, I kind of envy the ability of musicians to connect so directly with a collective audience within the same room, right at the same time. There is a real sense of immediacy and shared feeling in a musical performance, maybe the closest thing to telepathy, and children are wonderful at understanding this intuitively and responding with strong conceptual and emotional reactions, likely the resonate for the rest of their lives. Perhaps for some children this will be their first experience of an orchestral event, and it's a great privilege to know that my imagery and story might be a part of that.
Why do you think Presenter and Composer Paul Rissmann was a good option for this adaptation?
I really appreciate Paul's open-minded, inclusive and generous approach to engaging with audiences of all ages and musical backgrounds, of being experimental and believing that the 'how' of a thing is more important than the 'what', and this really opens the mind's creative doorways, making both creators and audiences feel confident and engaged.
What was your first introduction to music as a child?
Gosh, it was probably musical scores at local drive-in movie theatre in the outer suburbs of Perth. One of my earliest memories is of seeing shiny robots wandering in the desert to music coming through a very tinny metal speaker hanging on a car window, unable to stay awake long enough to see how these strange sights and sounds resolved. This of course would have been around 1977 when I was three, when Star Wars was first released, scored by John Williams. The audio must have been terrible! But it's interesting how the mind can find meaning and clarity if an original feeling is well crafted.
Are there any Star Wars influences in your work?
I only realised long after the publication of 'The Lost Thing' that the central creature owes something of it's appearance to the hapless droid R2-D2 – consider all those strange little doors on its body! So it's quite appropriate that a little Star Wars might be mixed in with any orchestral presentation of The Lost Thing.
By Shaun Tan, author of The Lost Thing. Shaun Tan is an Australian artist, writer and film maker. He won an Academy Award for The Lost Thing, a 2011 animated film adaptation of a 2000 picture book he wrote and illustrated.

See The Lost Thing in concert Saturday 10 June in the QPAC Concert Hall.
More info and tickets HERE