BDO announced as Queensland Symphony Orchestra's Maestro Partner
Media Release ·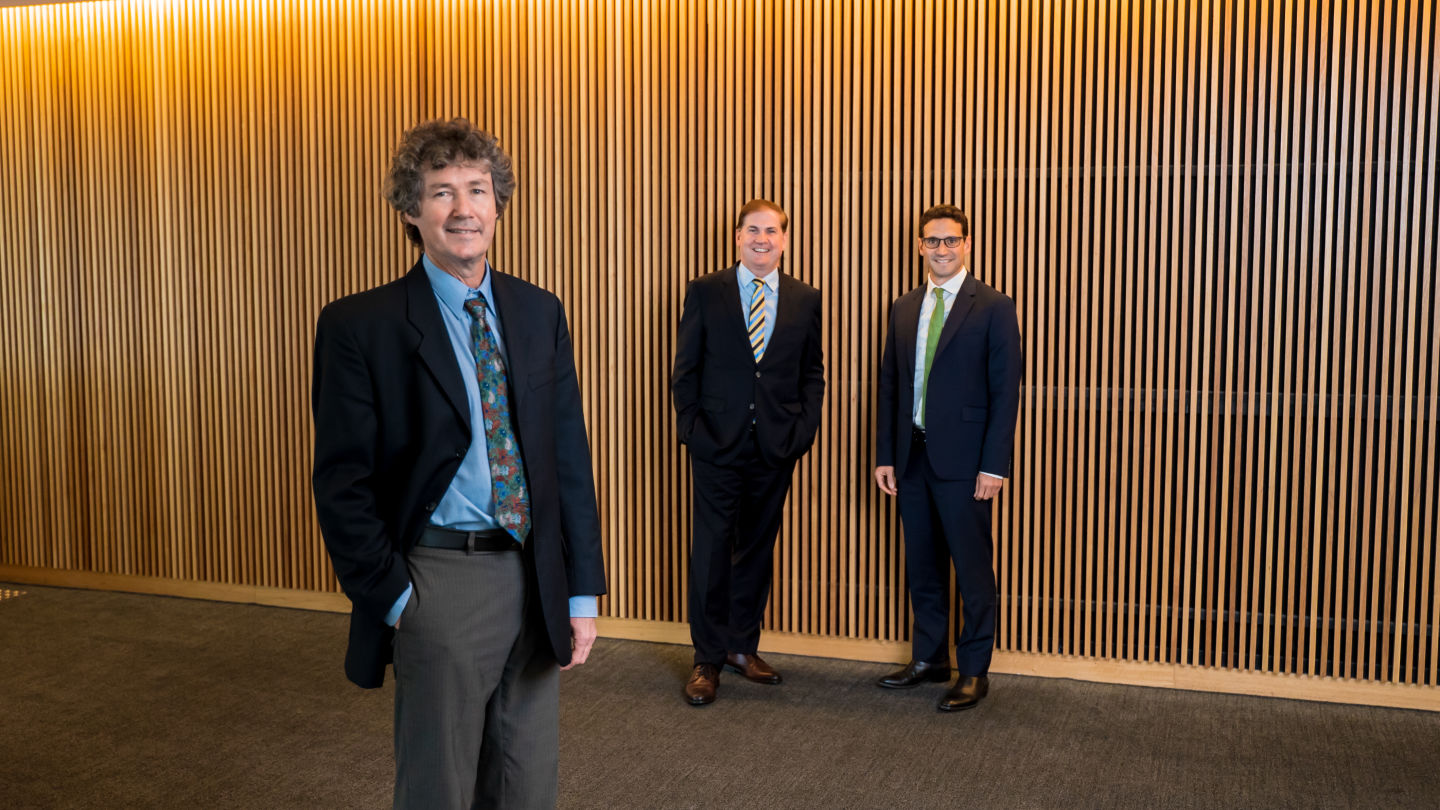 Pictured: Concertmaster Warwick Adeney (front) with QSO Chief Executive Craig Whitehead and BDO Brisbane Managing Partner Steven Sorbello
In wonderful news for Queensland Symphony Orchestra (QSO) and fans of music everywhere, global accounting and advisory firm, BDO in Australia, has been announced as the Major Partner for the acclaimed Maestro Series.
Queensland Symphony Orchestra Chief Executive Craig Whitehead said welcoming BDO to the QSO Partnership family was an honour, particularly after such a challenging past 12 months.

"QSO and BDO have shared values as companies, and we are thrilled they will be the Major Partner for our Maestro Series. The series features orchestral classics, exciting new Australian compositions, and some rare jewels too – all performed by our great conductors, dazzling soloists, and of course, the talented musicians of QSO," he said.
"This year we will also premiere a new work by acclaimed Australian didgeridoo player and composer, William Barton. The sound of this majestic instrument will fill the concert hall, in a performance that also features Wagner's dramatic Overture to The Flying Dutchman and the mighty Fifth Symphony by Sibelius. This is just one of our Maestro concerts; all are quite extraordinary!"
"Over the past 12 months, QSO has maintained our music through online performances, socially distanced concerts and more, and we are so excited to be back in the Concert Hall performing to full houses. It's what our company loves to do most of all."
Steven Sorbello, Managing Partner of BDO's Brisbane office, said it was a delight to partner with QSO.
"We are delighted to be able to partner with the Queensland Symphony Orchestra and sponsor their Maestro Series in 2021. QSO's philosophy of 'music for everyone' strongly resonates with us, at BDO, and our decision to align our brand with such a highly regarded company was not difficult. We are really pleased to be part of an organisation that is able to support our local artists and musicians and look forward to an exciting program of concerts this year!"
#Queensland Symphony Orchestra – Upcoming Maestro Series Concerts in 2021
For media interviews, imagery and more, please contact Kath Rose on kath@kathrose.com or 0416 291 493