BDO signs on again as Queensland Symphony Orchestra's Maestro Series Partner
Media Release ·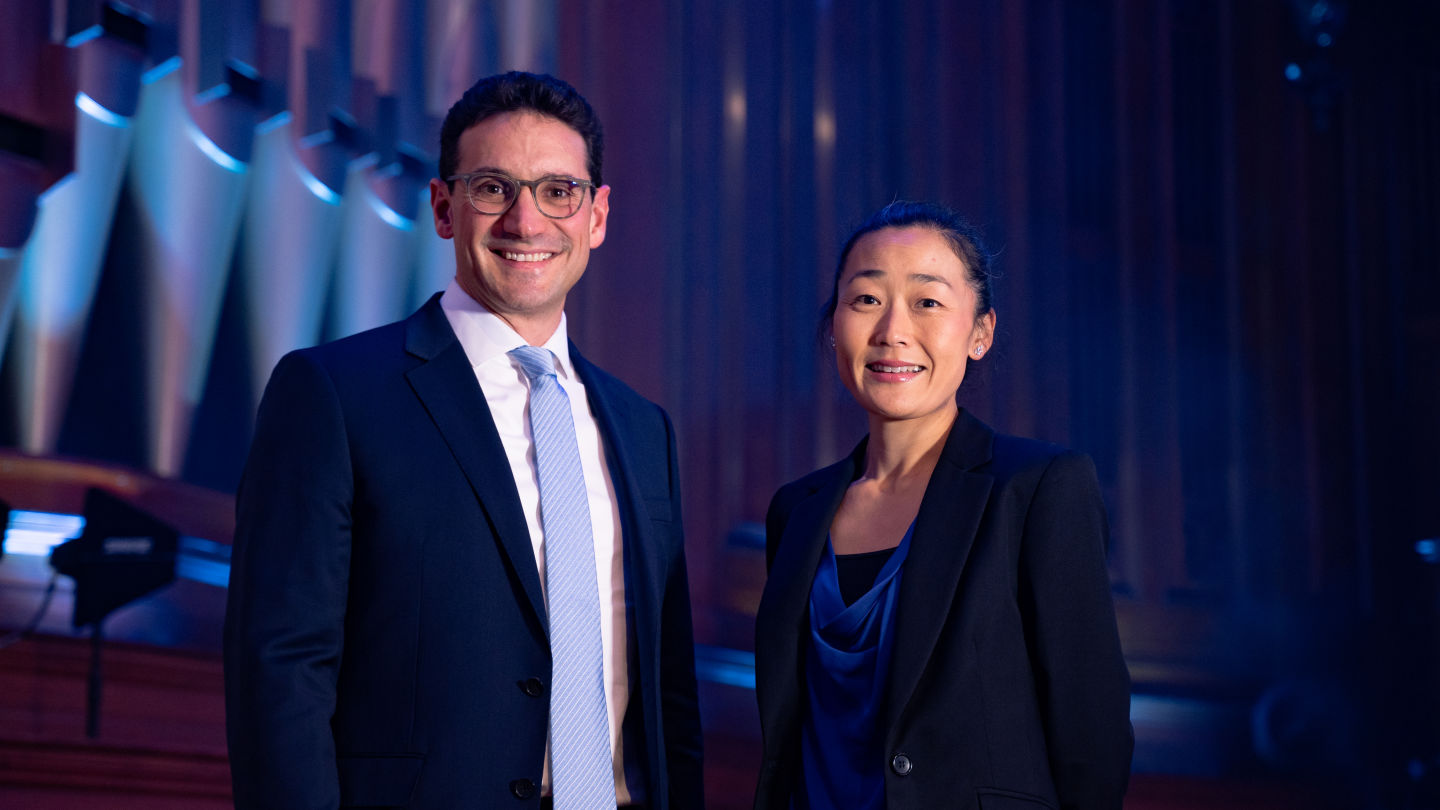 Pictured: BDO Brisbane Managing Partner Steven Sorbello and QSO Concertmaster Natsuko Yoshimoto
After 12 months as the Major Partner of Queensland Symphony Orchestra's acclaimed Maestro Series, global accounting and advisory firm BDO like what they heard so much that the firm has re-signed for 2023.
In making the announcement today, Managing Partner of BDO's Brisbane office, Steven Sorbello, said music mattered more and more as the world changed so rapidly.
"We are delighted to be able to renew our partnership with Queensland Symphony Orchestra (QSO), again championing the acclaimed Maestro Series. This is an exciting time to work so closely with QSO as it welcomes the internationally famed Umberto Clerici as Chief Conductor from 1 January," said Mr Sorbello.
"QSO's philosophy of being powered by music strongly resonates with us at BDO, and our decision to continue to align our brand with such a highly regarded company was not difficult. We are really pleased to be part of an organisation that can support local artists and musicians, while also welcoming to Queensland world-class soloists, and at the same time has the vision to create important initiatives like the Health and Wellbeing program."
"Music matters more and more in our world, and we look forward to soaking up the sounds and inspiration from QSO for the remainder of 2022 and throughout 2023."
QSO Development Director Toni Palmer said celebrating the continuation of BDO as a member of the QSO Partnership family was an honour, particularly after such a challenging few years.
"QSO and BDO have shared values as companies, and we are thrilled they will continue be the Major Partner for our Maestro Series," she said."
"There are common themes in all businesses - leadership, new business development, stakeholder management, and engagement – and through our association we can share these experiences and learnings and recreate the definition of partnerships in the arts sector."
"Orchestras are complex businesses; at any time we can be preparing to perform Beethoven to a capacity Concert Hall, and at the same time examining the best materials to deliver for a professional development session with teachers in remote Queensland. Both are what our company love to do, and we look forward to sharing this journey with the BDO team."
In more news, QSO also welcomes progressive Brisbane-based IT services company Veracity to the Partnership family, as an additional partner for the Maestro Series.
For more Queensland Symphony Orchestra media information, interviews, and additional imagery, please contact Kath Rose on 0416 291 493 or email kath@kathrose.com