Queensland Symphony Orchestra headed west to Millmerran
Media Release ·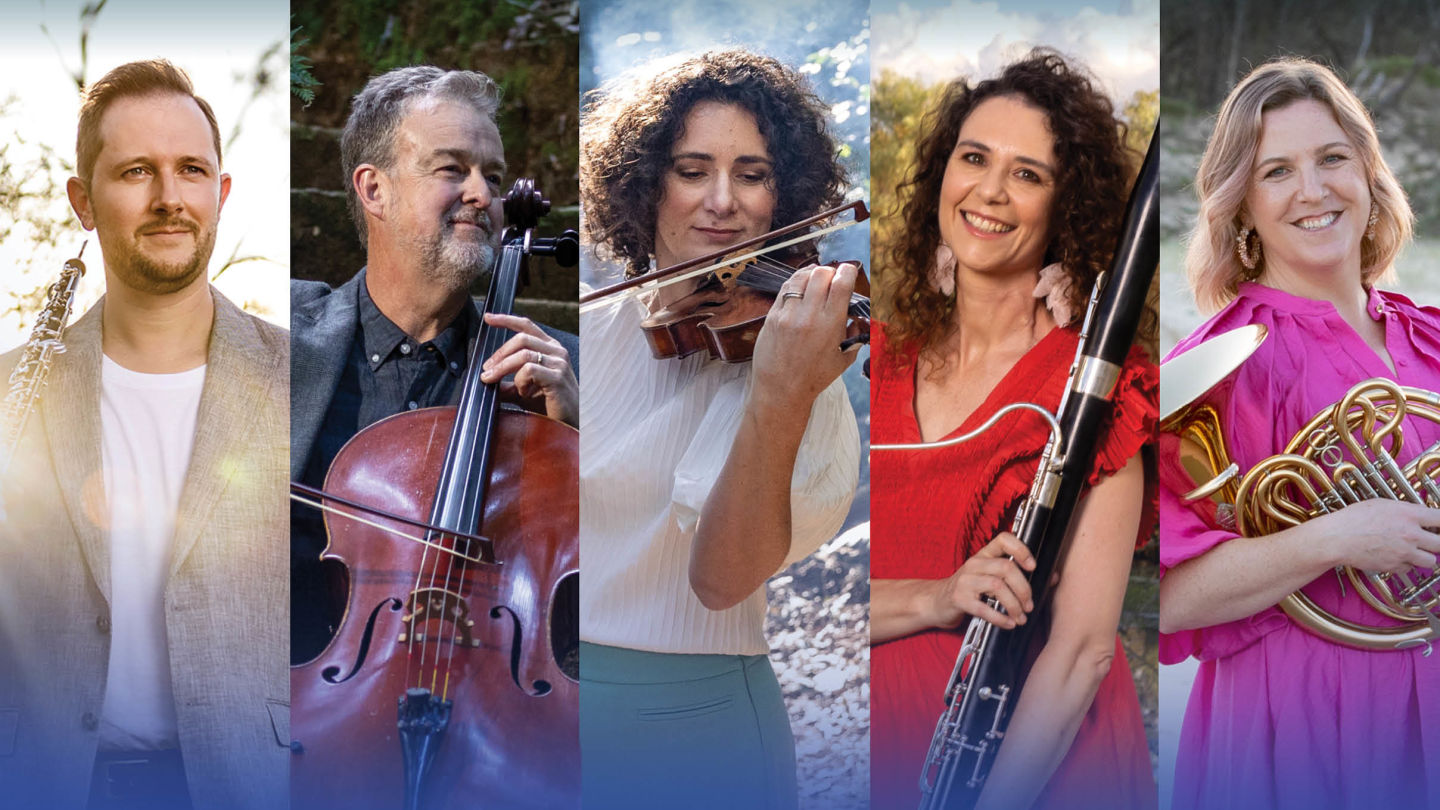 Musicians from the Queensland Symphony Orchestra (QSO) rarely stay still for long, preferring to travel the state sharing their music with the people of Queensland.
Next month the QSO Connect Wind Quintet Ensemble of Kate Lawson (flute), Ruby Cooper (oboe), Mitchell Jones (clarinet), Katharine Willison (bassoon) and Alec Berg (French horn) head west to stage the Millmerran Community in Concert on Wednesday 8 November at 6.30pm at the Millmerran Community and Cultural Centre.
The free community concert will see QSO ensemble perform with Millmerran State School Concert Band, and Black Inc Pittsworth Community Band in what promises to be an evening of wonderful music and community celebration. Come one, come all!
The repertoire to be performed includes Agay's Five Easy Dances, Mozart's Overture to the Magic Flute, Grainger's Walking Tune, Arnold's Three Shanties for Wind Quintet and Williams' Cantina Band as well as additional community pieces.
QSO's touring program is an important initiative that sees regional and rural students and communities experience the QSO Connect Ensemble, up close, firsthand and in real life. Musicians collaborate with local schools, deliver workshops with students and provide professional development sessions for teachers, as well as playing side-by-side with community bands.
Queensland Symphony Orchestra Chief Executive Yarmila Alfonzetti said, "Throughout 2023 we continue our commitment to reaching more people across Queensland than ever before with the joy of live music, venturing into classrooms and town halls in regional centres and remote communities across the state. This tour is a vital part of our commitment to all Queenslanders."
For further information, please visit qso.com.au
For more Queensland Symphony Orchestra media information, interviews, and additional imagery, please contact Kath Rose on 0416 291 493 or email kath@kathrose.com