Queensland Symphony Orchestra's Connect Ensemble headed for Cairns and Innisfail as music is heard all over Queensland!
Media Release ·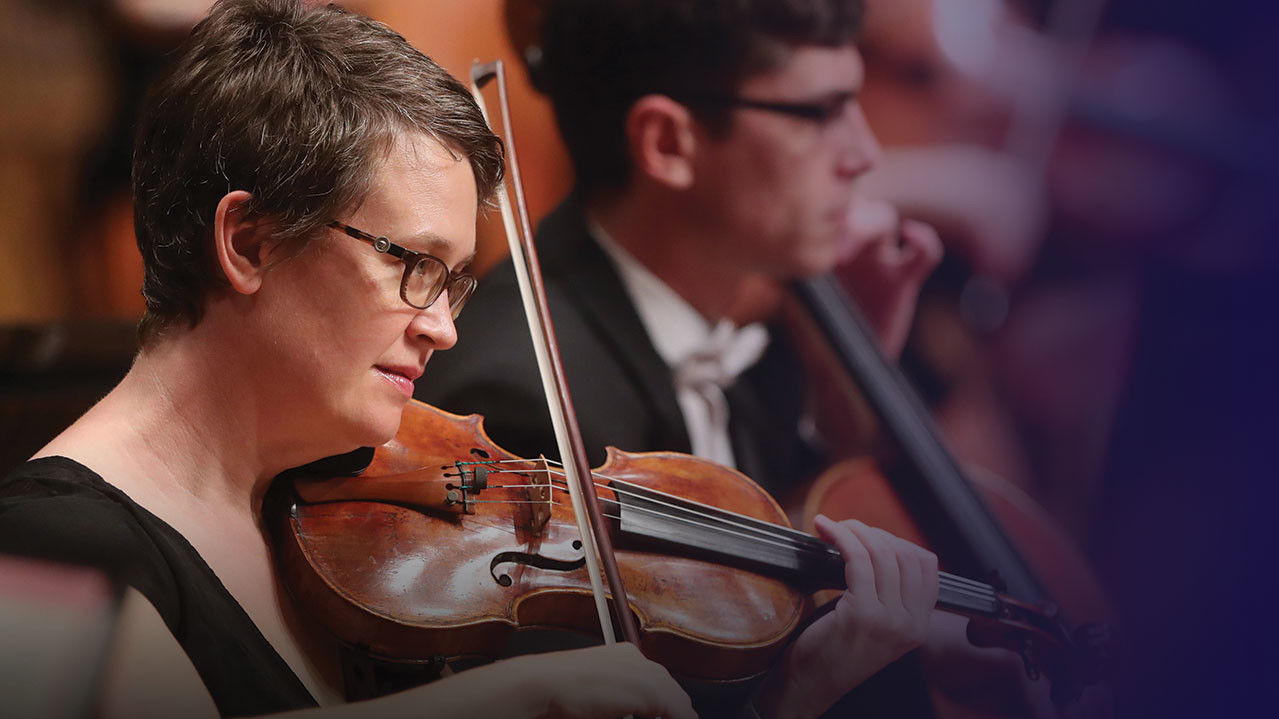 Queensland Symphony Orchestra (QSO) is hitting the road once more!
After two quartets left Brisbane this week to visit schools in Roma, Wallumbilla, Chinchilla, Miles and Tara, and the announcement that the second Maestro concert, Firebird, will livestream to key regions across Queensland direct from the Concert Hall on Saturday 20 March comes news that 13 of QSO's musicians will perform in Innisfail and Cairns at the end of March.
QSO Chief Executive Craig Whitehead said it was a joy to be able to tour once again, and a priority of the Orchestra to reach as many Queenslanders as possible with music.
"We have missed our music lovers in Far North Queensland and so our 13-piece QSO Connect Ensemble is delighted to present four concerts and instrumental workshops in Innisfail and Cairns during the last week of March – from 24 to 27," he said.
"QSO is committed to delivering live, professional music performances and experiences to regional, remote and very remote communities in Queensland, and now that we are able, we are on the road and enjoying every moment. We are truly delighted to return to these communities, where we have not been since 2017 and 2018 respectively.
"In more good news, communities in the Atherton Tablelands, Tully and Mossman will have the opportunity to be involved, with subsidies provided to enable students in these regions to experience workshops in Innisfail and Cairns.
Woodwind, brass and percussion musicians will present workshops in Innisfail to students from Innisfail and Tully on 24 March before joining with them in a lunch hour concert at the Innisfail Shire Hall. Students will have the opportunity to be mentored by professional musicians then sit side-by-side in a performance of audience favourites including Pirates of the Caribbean.
Mr Whitehead said the next day, students from Cairns and District high schools would have the opportunity to take part in workshops with QSO musicians. "The district has a high level of instrumental students, who will benefit from tutoring on tone and techniques by our professional musicians."
On Friday 26 March the QSO Connect Ensemble will present a school concert at the Tanks Theatre at 11.30am. This interactive concert presents a great introduction to the instruments and sounds of the orchestra for primary students.
At 7.30pm, QSO Connect presents 'Bolero and Beyond' in the same venue. Featuring original works by Australian composers and arrangements of classical favourites, the 90-minute concert includes Ravel's Bolero and excerpts from Bizet's Carmen in a relaxed format with music introduced and explained by QSO musicians.
On Saturday 27 March QSO string musicians will join with local artist Kaweyova and her band to perform three songs, newly arranged by local musician Rubina Kimiia to feature the sounds of the stringed instruments with Kaweyova's vocals. This free concert in the beautiful new outdoor Court House venue will also present the QSO Strings in a solo bracket.
Queensland Symphony Orchestra is supported by the Queensland Government through Arts Queensland.
For media interviews, imagery and more, please contact Kath Rose on kath@kathrose.com or 0416 291 493