Music Chair supported by:
Dr Graham and Mrs Kate Row;
Dr Adrienne Freeman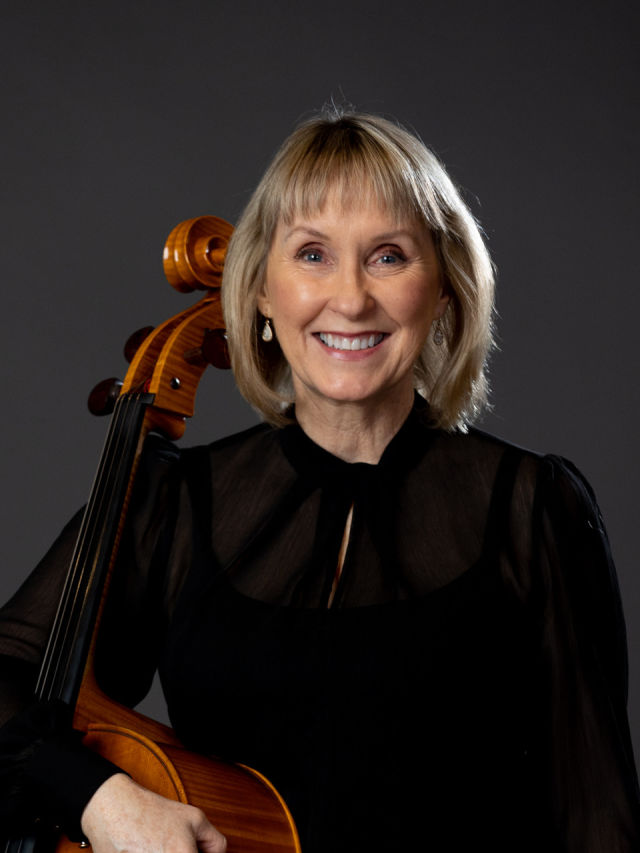 Music is my life and I cannot imagine a life without music in it. Music is a pathway to emotions, feelings and ideas that may have otherwise remained buried.
I began my music studies in Northern NSW with Robert Atchison and attended lessons with Gwyn Roberts before entering the Queensland Conservatorium to study with Richard Dedecius. During this time, I attended lessons and master classes with Andre Navarra, Christopher Bunting and Douglas Cummings.

Graduating from the Conservatorium with a Bachelor of Music in Performance and Teaching, my first professional appointment was at the Northern Rivers College of Advanced Education teaching cello and performing with the NRCAE Piano Quartet, touring throughout Northern New South Wales and Southern Queensland.
In 1988, I accepted a permanent position with the West Australian Symphony Orchestra and then returned to Brisbane in 1991, taking up my appointment with Queensland Symphony Orchestra.
I was awarded a Masters Degree in performance from The University of Queensland in 2003 and have been invited to play with a wide range of chamber music ensembles; performances include recitals, live radio broadcasts for ABC Classic, CD recordings, commercial recordings and invitations to play at national and international music festivals.
As a member of Queensland Symphony Orchestra, I have the opportunity to play varied repertoire that includes works for stage concerts, family concerts, pops concerts, opera, ballet and education concerts. I enjoy the variety of repertoire and particularly value that the Orchestra also supports and encourages their musicians to participate in chamber music.
My favourite piece of music
Sarabande from J.S. Bach's Fifth Suite for Unaccompanied Cello. The Sarabande is timeless and hauntingly beautiful.