Music Chair supported by:
Dr Julie Beeby;
David Miller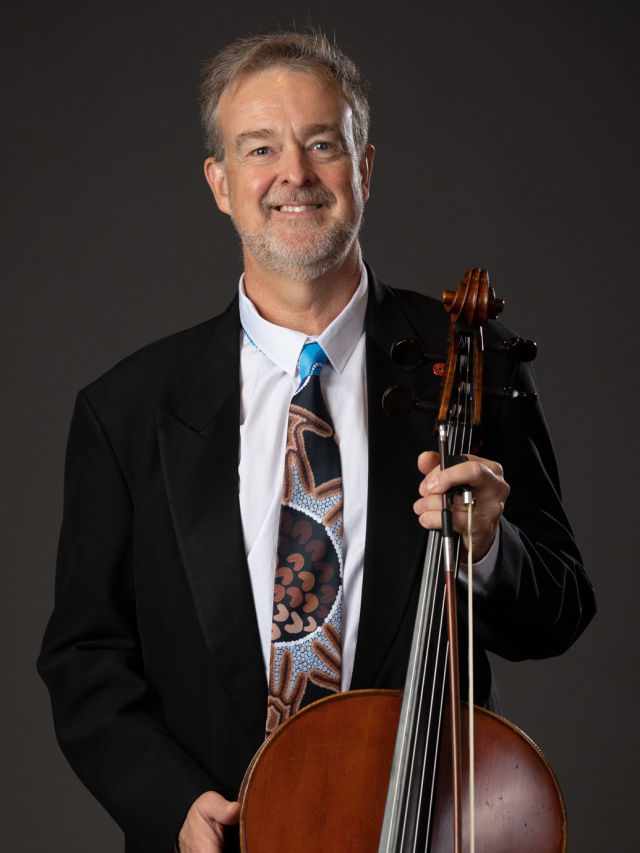 Matthew began studying the cello in 1976 as a part of the Education Department Instrumental program. In 1979 he began studying with Gary Williams, who was at that time the Principal cellist of the Queensland Symphony Orchestra and whose role has been highly influential through Matthew's entire playing life.
Matthew graduated from the Queensland Conservatorium in 1987 (B.Mus) and also completed a Graduate Diploma in1988, studying with Richard Dedicius, winning various prizes and scholarships.
Matthew secured a position with the Queensland Philharmonic in 1989 and appeared as soloist on numerous occasions and acted as Principal Cello. Since the amalgamation of the two orchestras, Matthew has acted as Principal cello and was contracted to act as Associate Principal from 2003 to 2009. He is also an avid lover of chamber music (frequently playing with his lovely wife Delia) and is actively involved in the Sunday Chamber music Series run by the members of the Queensland Orchestra.
Throughout his career, Matthew has nurtured a private teaching practice, primarily preparing them for AMEB examinations and entry for tertiary placement.